White House "profoundly disappointed" in "flawed" Cambodia election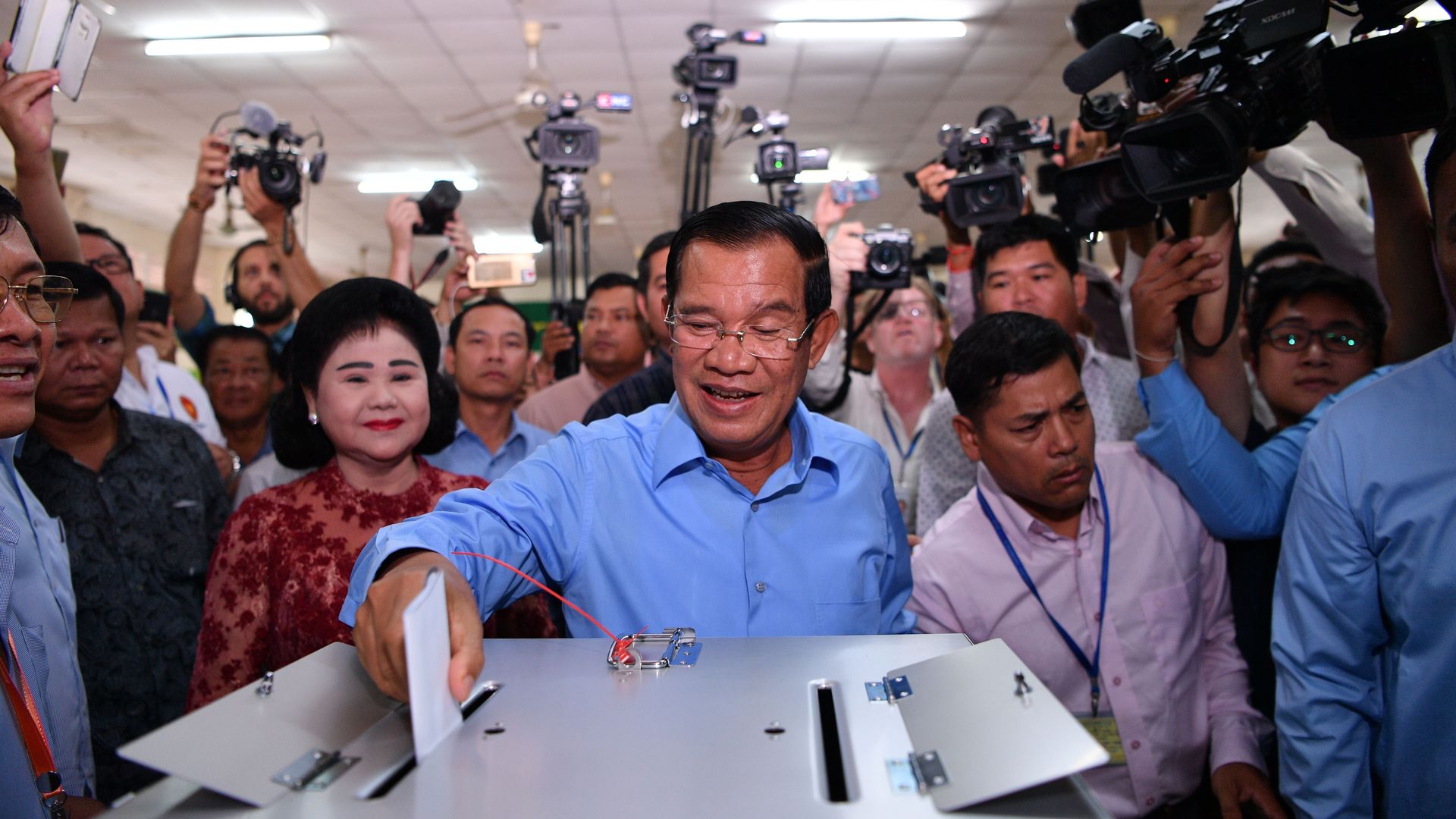 The Trump White House labeled Sunday's general elections in Cambodia as a sham, lambasting the exclusion of the country's principal opposition party, "the government's choice to disenfranchise millions of voters" and cautioned that the U.S. will consider additional steps to respond to the contest.
The backdrop: The Cambodian People's Party declared victory on Sunday night, giving Prime Minister Hun Sen, who has been in power since 1985, a landslide victory in an election that had no serious challengers, reports BBC News.
The country had its first multi-party elections in decades in 1993 after years of bloody war, thanks to a U.N. peacekeeping mission. Cambodia faced years of horror and upheaval when roughly 2 million people died between 1975 and 1979 under the rule of the Khmer Rouge. Sen was a former soldier in the Khmer Rouge, but later opposed them.
Sen has long been accused of using the judicial system and security forces to intimidate his critics, but allowed political opposition to his CPP party.
In November, Cambodia's Supreme Court dissolved the country's main opposition party, the Cambodia National Rescue Party, after it was accused of plotting to overthrow the government. CNRP had denied the charges and said it was politically motivated.
Flashback: In February, the Trump administration said it would cut or suspend "several Treasury, USAID, and American military assistance programs" in Cambodia, citing "deep concern" over "recent setbacks to democracy. "
Go deeper