Robert Mugabe rebukes his party ahead of Zimbabwe election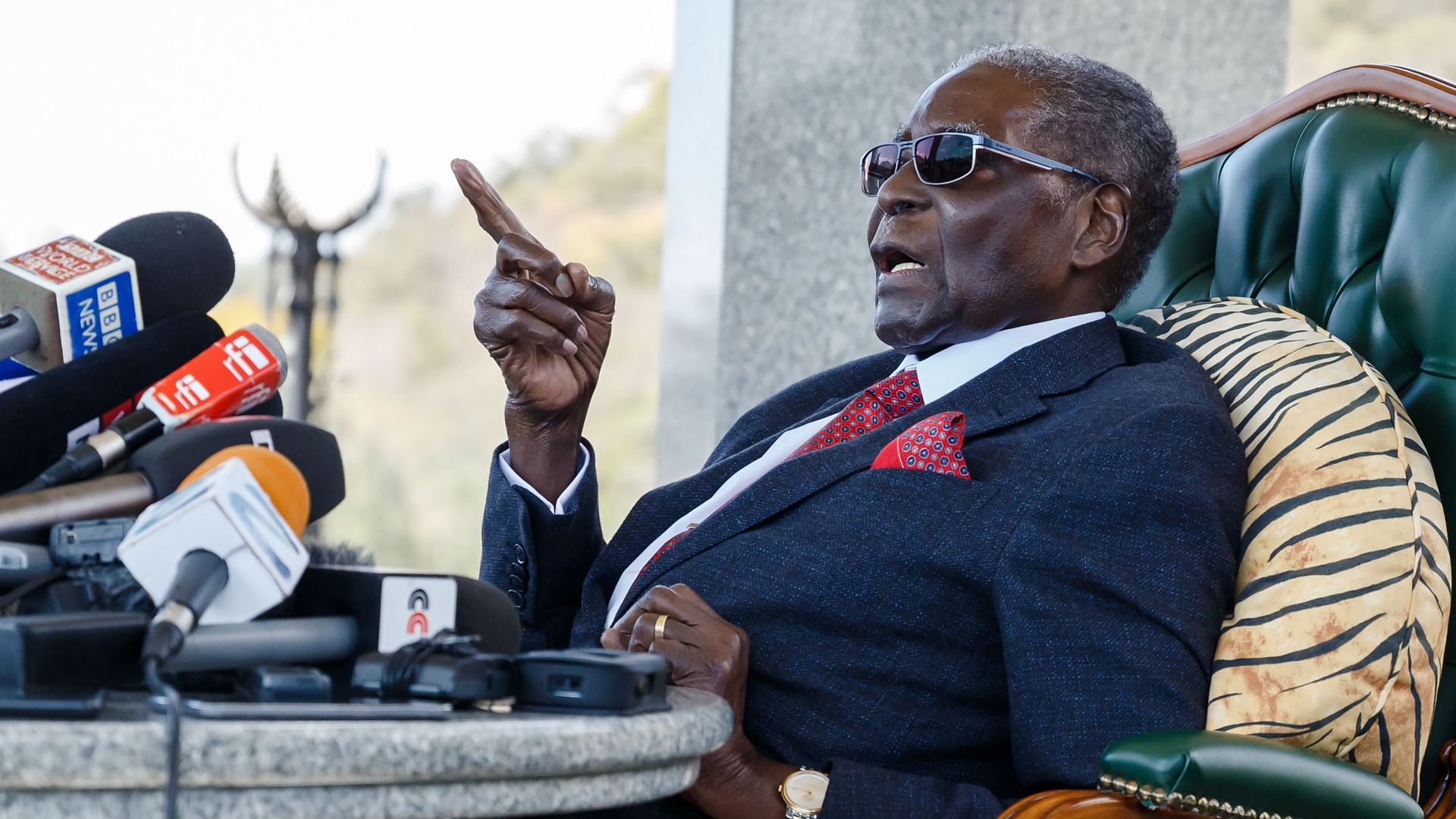 Zimbabwe's 94-year-old former leader Robert Mugabe issued a brutal jab against ZANU-PF, the party he controlled for his 37 years of rule, saying that he "cannot vote for those who have tormented me," reports the Associated Press.
The big picture: Mugabe's unexpected appearance comes a day before the country's historic election and eight months after his dramatic removal from office amid military pressure and internal party feud. His successor, President Emmerson Mnangagawa, has pledged to hold a free and election, hoping to reduce international sanctions on the nation to bolster its collapsed economy.
Go deeper