Report: State Department retroactively revoking passports from transgender women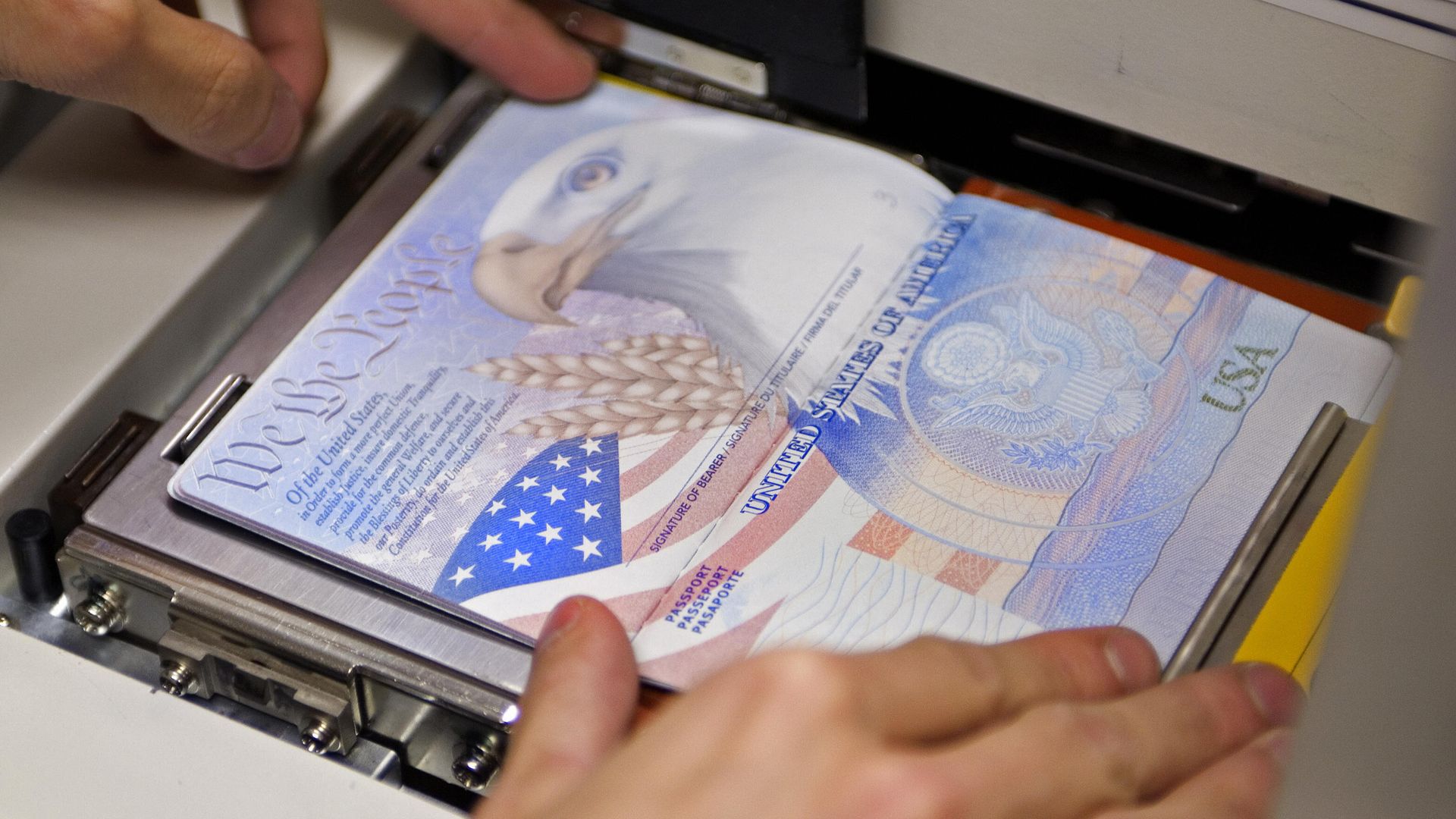 Transgender women are saying their passports are being retroactively revoked by the State Department with officials requiring them to submit proof of a gender transition, reports Mary Emily O'Hara of Them.
Why it matters: This appears to be another black mark for the Trump administration when dealing with the transgender community. The administration included the word "transgender" on its banned word list for the Center for Disease Control and also disqualified transgender people from the military earlier this year.
What they're saying: David Stacy, the Director of Government Affairs for the Human Rights Campaign, called the reports of passport revocation are "disturbing," saying the policies are clear.
American citizens deserve to have their gender identity respected.
— David Stacy
The other side: New passports with updated gender markers are issued when applicants present certification from a physician, the State Department told O'Hara.
The details: When applying for a passport, those who are transitioning must have:
An ID and photo resembling current appearance.
Medical certification that indicates the transition has occurred.
Yes, but: The State Department's policy states that passports of people who have transitioned genders are valid for 10 years so long as they have had "appropriate clinical treatment" and have already transitioned. A person in the middle of a gender transition's passport would be valid for two years.
Go deeper