Julian Assange faces expulsion from Ecuadoran Embassy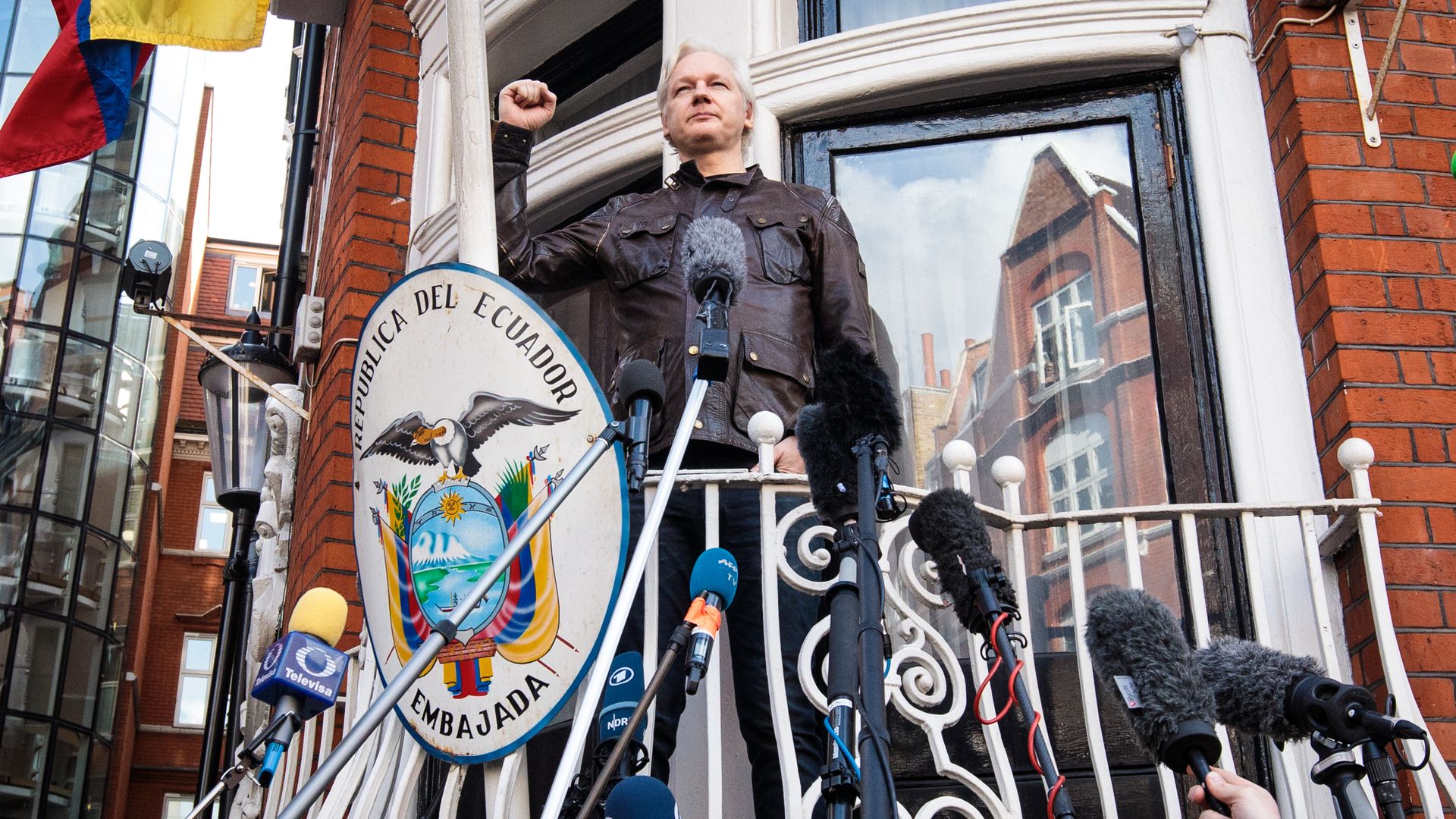 Wikileaks founder Julian Assange is facing expulsion from the Ecuadorean Embassy in London that he's called home for the past six years, the Times reports.
Why it matters: Assange is wanted by London police for breaching bail, per the Times, and his arrest is wanted by the U.S. A source with detailed knowledge of the situation told the Times: "I expect [Assange] to lose his asylum status imminently. ... When this will happen is impossible to say." Ecuador's President Moreno said this week that no one should be in asylum "for too long."
Go deeper