Chicago officials unveil court-monitored police reform plan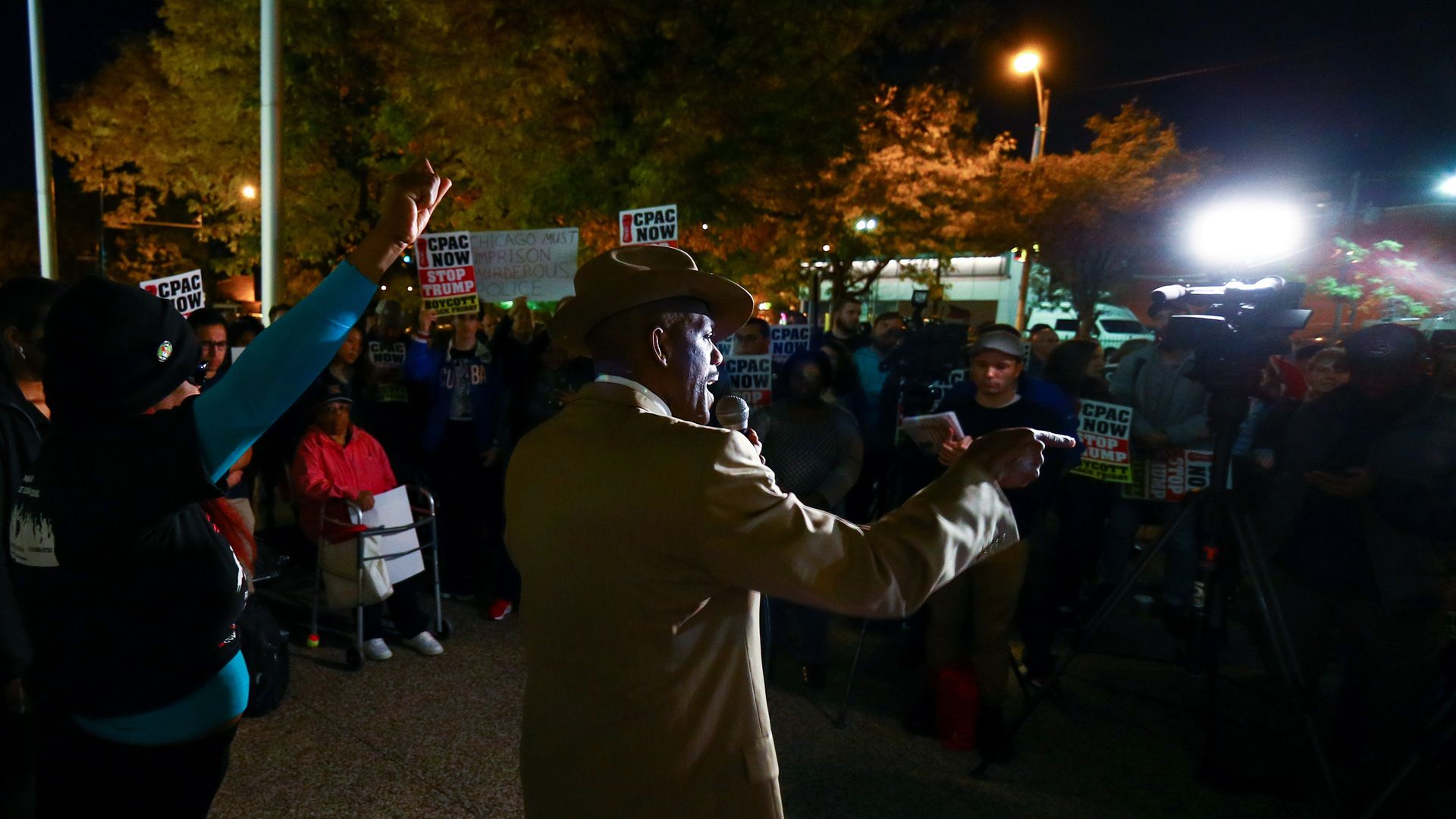 State and local officials from Illinois and Chicago released a plan on Friday for a far-reaching police department reform under federal court supervision, reports NBC News.
The big picture: The plan's announcement comes more than a year after an investigation by the Justice Department revealed that the Chicago Police Department had a deep-rooted history of civil rights violations. The report found that the department uses force nearly 10 times as often against black citizens than they did white citizens.
The details: Among the requirements, officers must issue a verbal warning before using force as well as provide life-saving aid after force is used. The plan also issues a 180-day deadline for investigations by the police department's internal affairs bureau and the Civilian Office of Police Accountability.
An investigation from the Obama administration's Justice Department that began after the 2014 shooting of Laquan McDonald prompted many of the proposed reforms.
The backdrop: Illinois Attorney General Lisa Madigan sued Chicago last year seeking court oversight of Chicago's police department, reports NBC.
The lawsuit requested an independent court-appointed monitor who would regularly report to a judge about whether the city is meeting reform benchmarks.
What to watch: Though the plan has been released to the public, it is not a done deal. A judge will hold hearings and gather opinions of stakeholders involved before approving the final consent decree.
Police union president Kevin Graham blasted the reform plan calling it "illegal and invalid."
He argues it is politically motivated by "anti-police" organizations, naming the American Civil Liberties Union and Black Lives Matter directly while vowing to fight it in court.
Go deeper