2018 on track to become deadliest year for kids left in hot cars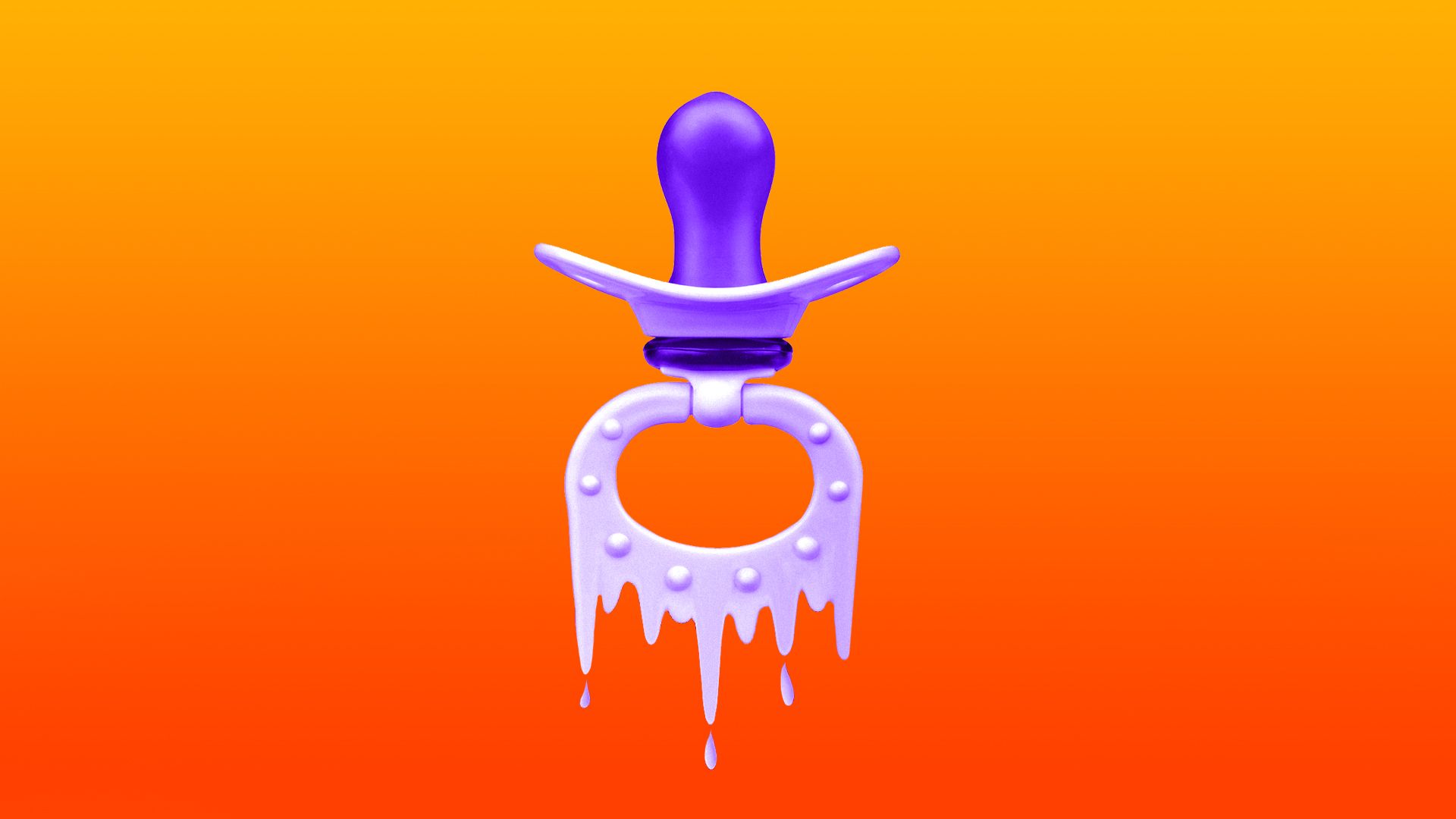 This year is on track to become the deadliest year for children being left in hot cars, according to founder and president of advocacy group Kids and Cars, Janette Fennell.
The big picture: By this point in 2010 — declared the deadliest year, during which 49 children died. This year to date, there have been 29 deaths of children being left in hot cars according to Kids and Cars' count. 2018 has already seen all-time high temperature records, largely seen as a near-term impact of climate change.
What they're doing
Fennell and her organization are fighting for technology to be installed in vehicles that serves as a reminder "so someone will know that there's a child, a pet, or an elderly or disabled person in the back seat," Fennell said.
The "Helping Overcome Trauma for Children Alone in Rear Seats Act," or the HOT CARS Act, was introduced in the House last year by Kids and Cars with Reps. Tim Ryan, Peter King, and Jan Schakowsky. It passed after being attached to the Self-Drive Act.
The purpose is to require vehicles "to be equipped with a system to alert the operator to check rear designated seating positions after the vehicle engine or motor is deactivated by the operator."
The bill was then introduced in the Senate, and attached as an amendment to the AV START Act, which is still pending approval as lawmakers work through additional safety concerns according to Senator Richard Blumenthal's office, who was a sponsor of the original legislation.
What they're saying
Dr. David Diamond, professor of molecular physiology at the University of South Florida, researched brain activity in relation children being left in the back seat. He told the told the Washington Post: "Memory is a machine, and it is not flawless. Our conscious mind priorities things by importance, but on a cellular level, our memory does not. If you're capable of forgetting your cellphone, you are potentially capable of forgetting your child."
Blumenthal said last year when he introduced the HOT CARS Act: "It can take mere minutes on a hot day for a car to turn into a deathtrap for a small child. ... A simple sensor could save the lives of dozens of children killed tragically in overheated cars each year, and my bill would ensure such technology is available in every car sold in the United States."
"We just can't wait. This has been a tough year."
— Fennell, to Axios
Go deeper