What we're watching: Sean Spicer grilled by the BBC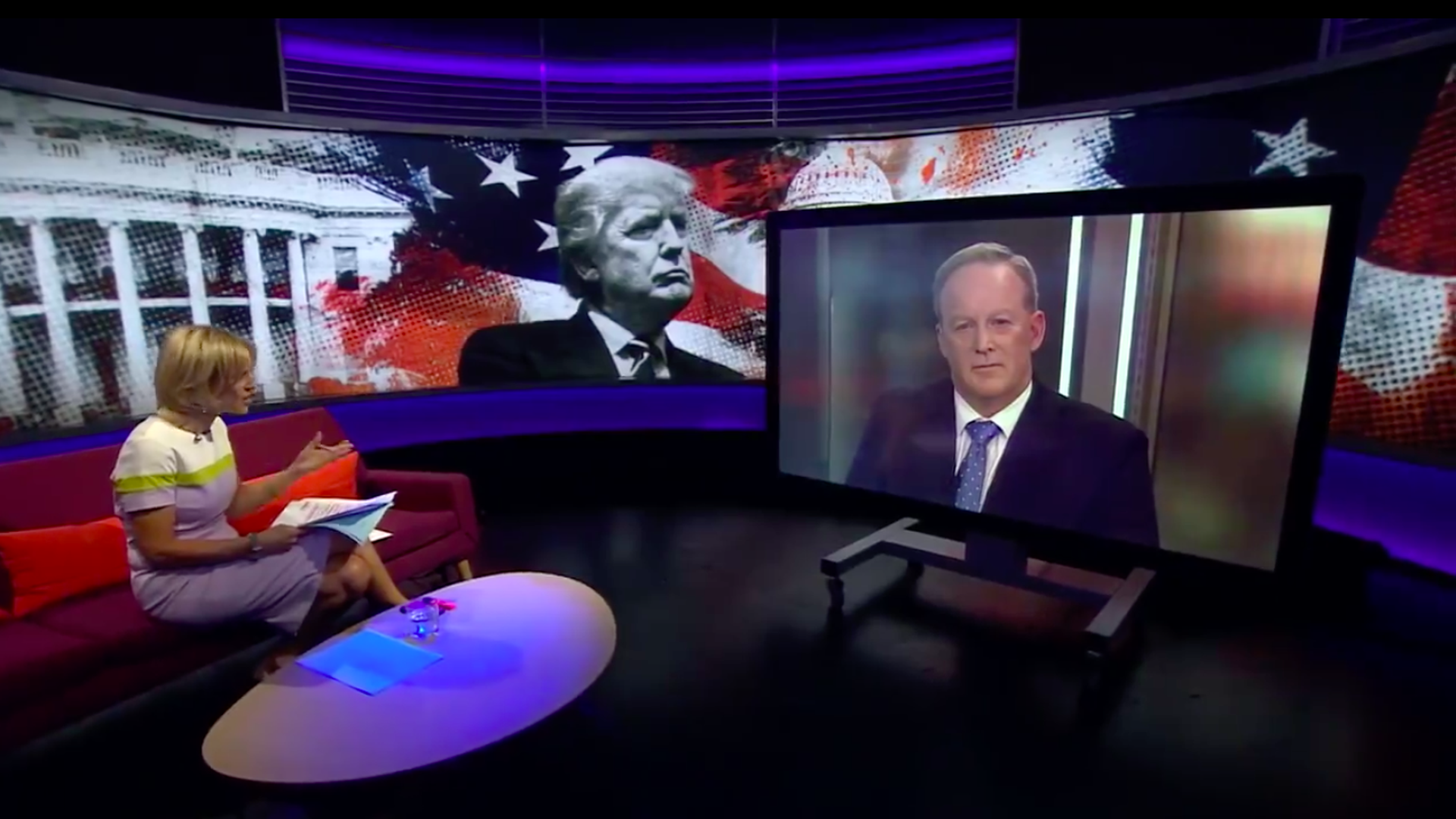 Sean Spicer is touring with his new book, The Briefing: Politics, the Press and the President, and he's facing some pushback along the way.
The details: ABC News' Jonathan Karl reviewed it in the Wall Street Journal, saying it's "much like his tenure as press secretary: short, littered with inaccuracies and offering up one consistent theme: Mr. Trump can do no wrong." BBC Newsnight's Emily Maitlis told him on-air that he has "corrupted discourse for the entire world by going along with these lies."
Maitlis criticized Spicer for lying about the 2016 inauguration crowd size: "You joked about it when you presented the Emmy Awards, but it wasn't a joke. It was the start of the most corrosive culture."
She called Spicer out for his role in the Trump administration: "This is the office of president spouting lies or half-truths or knocking down real truths, and you were his agent for those months."
"You played with the truth. You led us down a dangerous path. You have corrupted discourse for the entire world by going along with these lies."
Spicer's rebuttal: "My job as I lay out in the book was to be the president's spokesperson and to communicate his thoughts and his ideas when he wasn't able to do it or wasn't present. That's my job. My job wasn't to interpret for him, I gave him the best advice and counsel that I could in private...but at the end of the day he is the president of the United States, and it was his thoughts and his ideas and his feelings that it was my job to communicate...whether you like them or not."
Go deeper