Portland could be a test for deep pockets in the scooter wars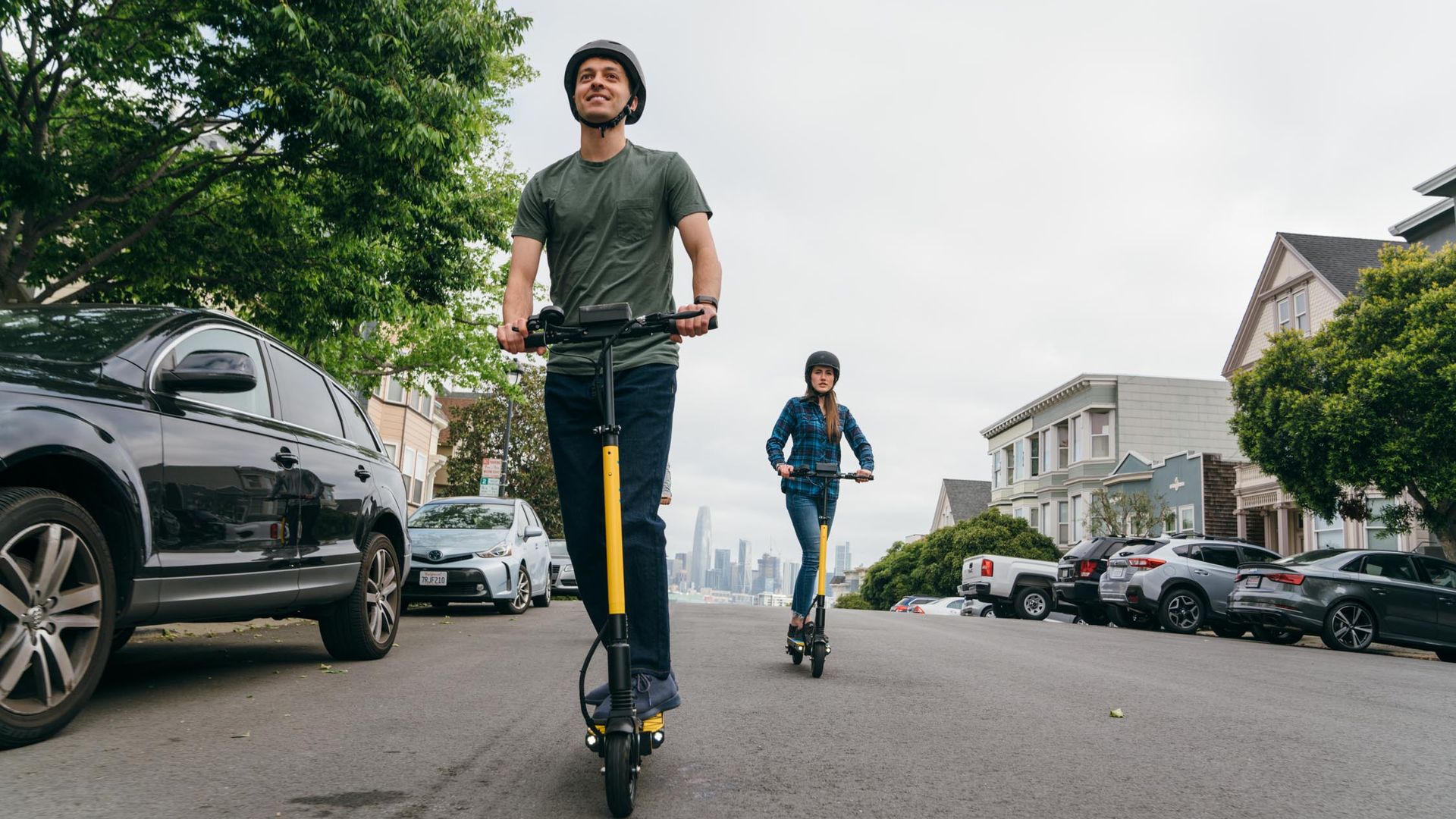 Portland, a city known for investing in public transit and promoting alternatives to cars, has granted permits to scooter-sharing startups Skip and Bird as part of a four-month pilot program.
Why it matters: This could be a great test of whether a huge cash pile proves as much an advantage in the scooter wars as it did for Uber in the ride-hailing race. In this case, Bird is the wealthy competitor.
To date, Bird has raised more than $415 million in funding, while Skip has raised just $31 million.
Caveat: After the initial 200 scooters per firm deploy in the Portland pilot's first week, Bird is allowed up to 680 while Skip only gets up to 450, which may skew how the companies perform and how popular they prove. Moreover, Portland may grant permits to two more companies it is reviewing, according to a spokesman for the Bureau of Transportation, and that would change the head-to-head dynamic, too.
What's next: San Francisco, which ordered all scooters off the streets in June while it reviews permit applications for its own pilot program, recently said it plans to issue its decision in August. Unlike Portland, San Francisco saw a number of scooter companies rush to roll vehicles out on the streets before the city could enact regulations.
Go deeper