Dem congressman says GOP carbon tax bill is a "missed opportunity"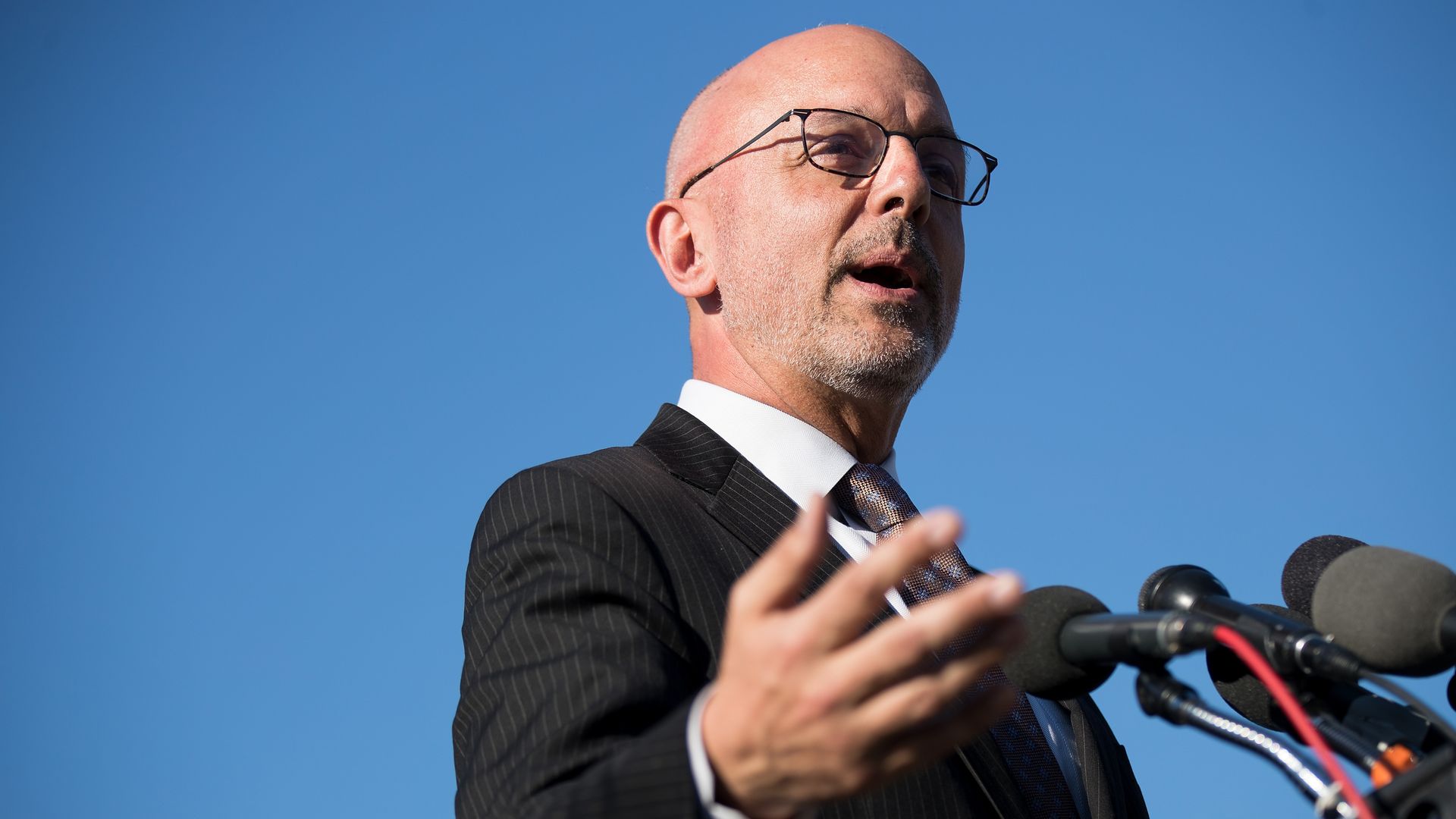 Divisions are surfacing between the bipartisan leaders of a House caucus on climate change.
Driving the news: Democrat Rep. Ted Deutch told Axios in an interview Thursday that carbon tax legislation introduced this week by GOP Rep. Carlos Curbelo that has the backing of two other Republicans, is a "missed opportunity" to pursue a bipartisan measure.
The intrigue: Deutch expressed frustration about the state of play of a bipartisan caucus on climate change that the two Florida lawmakers founded together in 2016. Deutch said he's been working for several months with Republican offices on different legislation that prices carbon, and that Curbelo choosing to go in his own direction muddies the waters.
"I just think there is a missed opportunity here since we've been working to come up with a bipartisan product," Deutch told Axios by phone as he boarded a plane to Florida for a congressional break until early September.
For the record: A Curbelo spokeswoman said the congressman's bill has support across the political spectrum. "Congressman Curbelo is firmly committed to advancing this legislation, but is also open to considering and supporting ideas from other colleagues," spokeswoman Joanna Rodriguez said Thursday. "He doesn't care who gets credit. He just wants to see much-needed progress on these critical issues."
The big picture: Any type of bill pricing carbon emissions is very unlikely to get far in the foreseeable future, due to conservative opposition by most Republicans and interest groups. But Curbelo's bill, introduced Monday, is still politically significant because it's the first substantive measure on climate change authored by a Republican in nearly a decade.
One level deeper: Midterm politics are inevitable.
Curbelo's swing district at the tip of Florida is a top target for Democrats to take in the upcoming midterm elections.
Ensuring climate measures are bipartisan will be more difficult if moderate Republicans like Curbelo lose this cycle.
Deutch indicated his top priority is Democratic control of the House: "What I want more than anything is a Congress willing to step up and take action on climate change," Deutch said. "That's more important to me than a conversation across the table."
He went on to say that if Democrats win control of the House, the chamber wouldn't cast votes like it did last week. In particular: a resolution condemning a carbon tax, which most of the 42 Republican members of the bipartisan climate caucus supported.
What's next: Deutch still hopes he and other members of the caucus will introduce the bipartisan measure pricing carbon emissions in September when they return from the congressional break. If they don't, Deutch isn't so optimistic.
"I think a lot of people are going to throw up their hands," Deutch said. "The conversations are great, but we've got to do something." He added, though, that he still plans to continue the caucus after the election.
Go deeper