Military dominance dampens prospects for change in Pakistan elections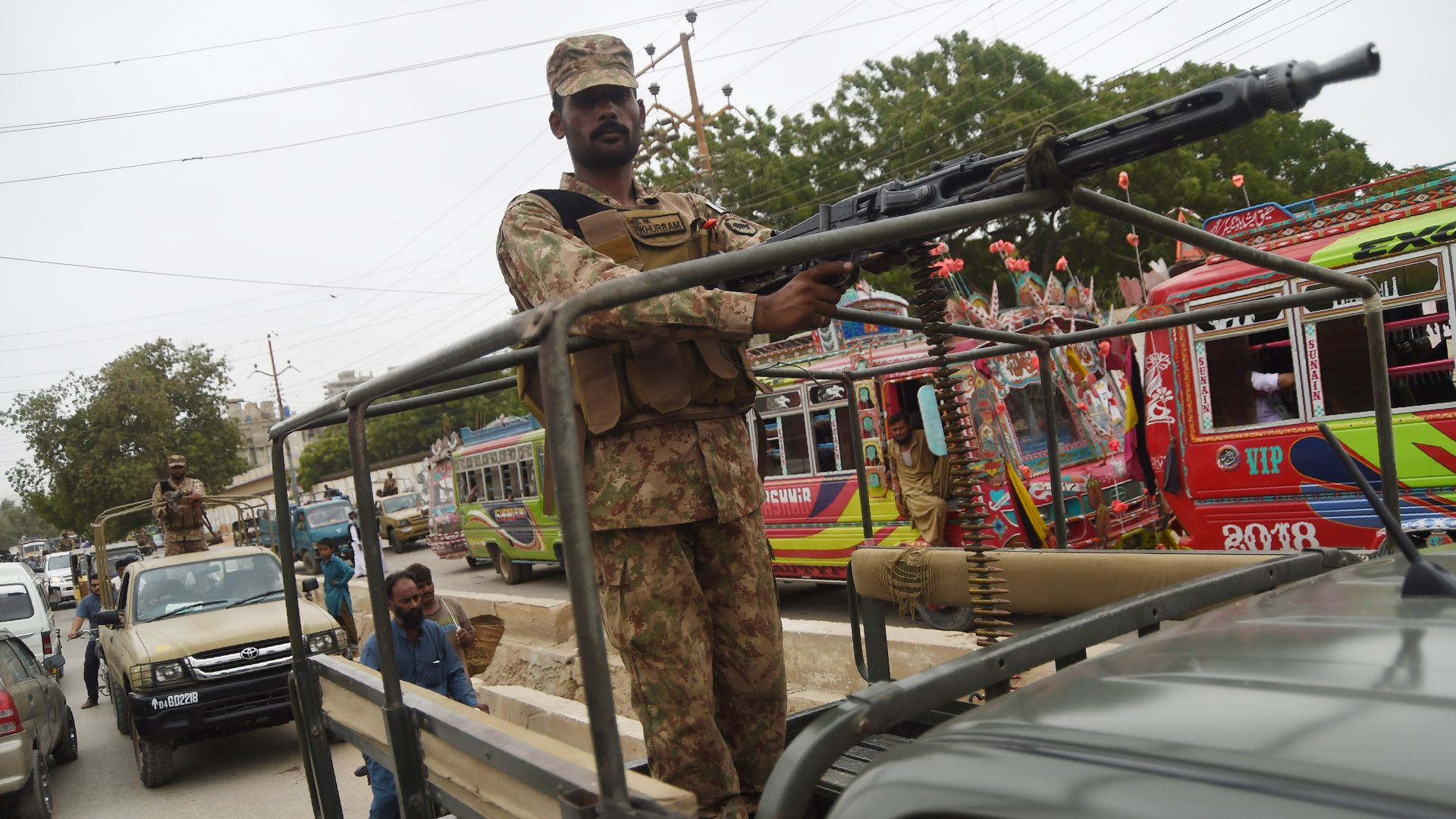 At issue in Pakistan's much-watched general election Wednesday are a range of domestic and foreign policy issues, including the rapprochement between the Taliban and the Afghan government, continued sponsorship of terrorism in neighboring India, and the country's economic future.
Yes, but: Ultimately, the army will have its way before, during and after the poll. Little is likely to change with respect to Pakistan's foreign policy or those domestic policies that the army deems integral to its objectives. Whoever emerges as the prime minister will encounter the same constraints on power as the current one.
What's new:
The election has focused the polity's attention on female participation, both as candidates and as enfranchised citizens. Even though women have had the right to vote since the country came into existence in 1947, cultural norms have often prevented women from exercising it.
The Pakistani military's massive interventions in domestic politics have riled up its core constituency: Punjabi, middle-class, right-wing Sunni Muslims.
Former Prime Minister Nawaz Sharif and his daughter, Maryum Sharif, have been fighting the army as tenaciously as the army has sought to marginalize them in an effort to enthrone their preferred candidate: Imran Khan, the cricketer turned patron of the Islamic conservative ranks. The army has long nurtured grudges against the Sharifs' party, the PML-N, because of Sharif's past brinkmanship with the military.
The bottom line: At best, the next prime minister will be able to foster public confidence in the army or to create friction with it, but the effort will be largely rhetorical. In Pakistan, the army always wins.
C. Christine Fair is a Provost's Distinguished Associate Professor at Georgetown University's Edmund A. Walsh School of Foreign Service.
Go deeper