Despite progress, Northeast not on track for carbon emissions goals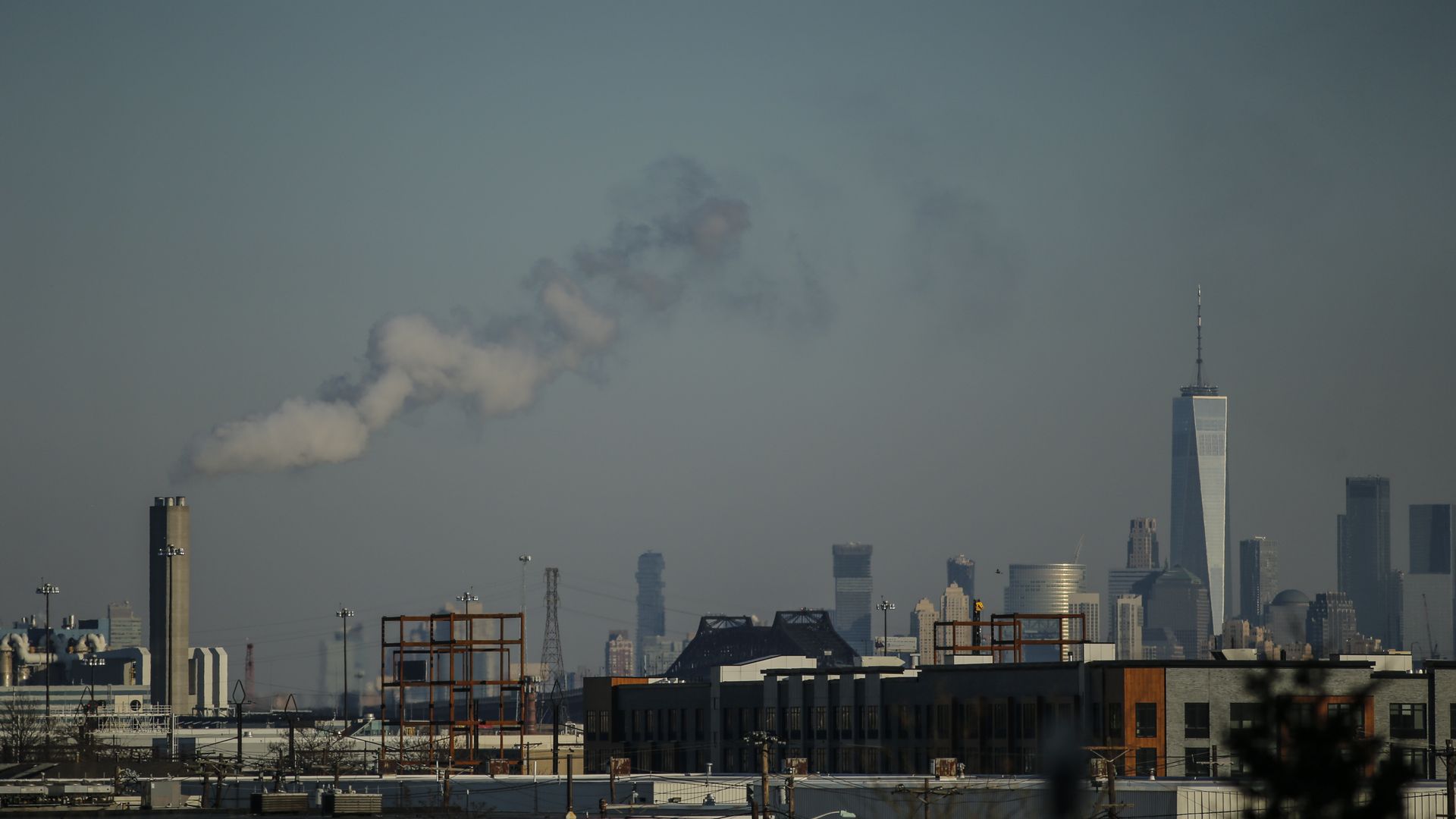 New York and all six states in New England have aggressive, long-term, economy-wide CO2 emission reduction targets, with five having set a goal of reducing emissions 80% from 1990 levels by 2050. According to the most recent data, the Northeast has achieved a 16% economy-wide reduction from that benchmark.
Yes, but: Despite this progress, the current rate of reductions is insufficient to meet the 2050 goals. To do so, Northeastern states would have to triple the pace of gains made between 1990 and 2015.
In order to meet interim goals by 2030, emissions would have to be reduced across the three dominant energy sectors that involve CO2 combustion: electricity generation, transportation and heat:
The electricity sector would need to achieve a 67% zero-carbon electricity supply, as opposed to 45% today.
In the transportation sector, the number of light-duty electric vehicles on Northeast roads would need to reach more than 10 million (50% of all light-duty vehicles), compared with fewer than 75,000 today.
In the heat sector, the rate of efficiency retrofits would need to double, and nearly 5 million oil-heated buildings would need to convert to electric-heat pumps or natural gas.
Ways to guide the transformation:
Address the highest-emitting fuels and sectors first. This means a rapid transition from using the most expensive and pollution-heavy heating and transport fuels.
Optimize existing electric grids and gas networks to ensure a cost-effective transition.
Avoid price shocks to the customer. Achieving these goals will require an array of new investments, and higher cost pathways can limit business competitiveness and popular support.
The bottom line: An economy-wide transformation will require customer engagement, new policy frameworks and rapid technological innovation.
Mike Calviou is senior vice president of strategy and regulation at National Grid.
Go deeper: Read National Grid's full report.
Go deeper