The risks of tying security clearances to political speech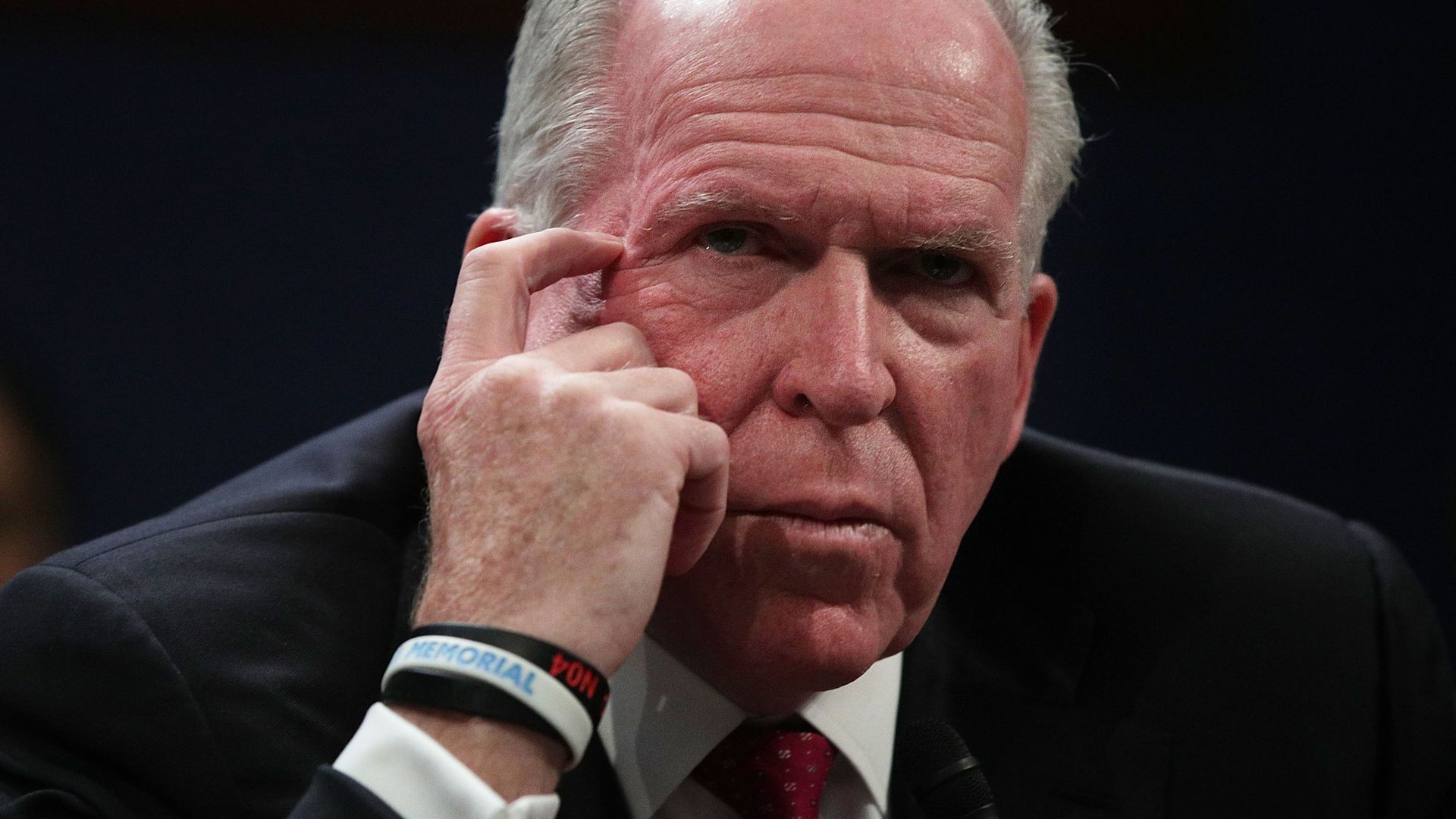 The Trump White House said on Monday that it was considering revoking the security clearances of several former intelligence officers who have criticized the administration. While clearances are not entitlements — they are granted based on an individual's need and capacity to handle classified information and can always be denied or revoked — the Hatch Act already obligates officials to keep partisan politics out of their day jobs.
Why it matters: A partisan litmus test for security clearances is unnecessary and inappropriate. It risks chilling the speech of current and former government officials, whose insights benefit both the national security community and the public.
How it works: Obtaining a clearance is an intrusive experience. Levels of clearance are carefully tied to individual job responsibilities, and the clearance process requires extensive disclosures and character references. This transparency is critical in ensuring that no government officials have connections to third parties that would leave them open to extortion, putting both their own and the nation's security at risk. 
Many former officials — from both political parties or none at all — maintain security clearances in order to both advise the government and to work for companies in the national security space. Keeping these experts on-tap is a common practice that benefits the national security workforce.
The bottom line: While President Trump may want to challenge the legitimacy of his political adversaries, misusing the security clearance process to do so undermines the people and institutions who keep the country safe.
Joel Rubin is the president of the Washington Strategy Group and a former deputy assistant secretary of state.
Go deeper