Go deeper: Exxon's expanding offshore future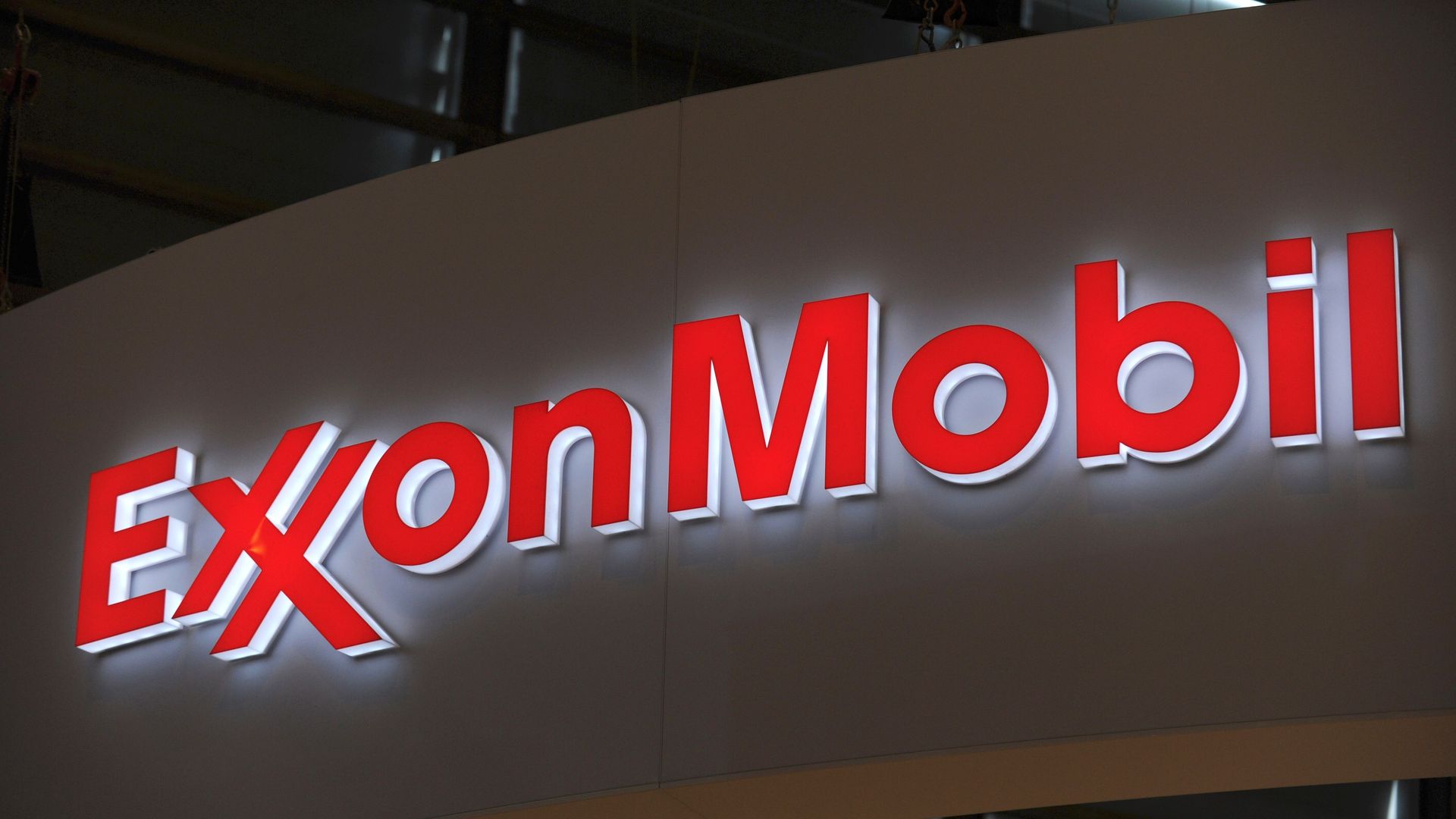 ExxonMobil's mammoth discovery off Guyana's coast has grown even bigger — the deepwater Stabroek block is now estimated to contain 4 billion barrels of recoverable oil, the company announced Monday.
Why it matters: The new estimate (its prior estimate was 3.2 billion barrels) is a bright spot for Exxon, and a key part of Exxon's long-term recovery strategy. The last several years have been an atypically difficult stretch for the company, including a stock price plunge earlier this year with only partial recovery, and it has struggled to grow production even as crude prices have come back.
Context: In recent years, ExxonMobil has been dinged by some bad bets and low prices that undercut its large Canadian oil sands holdings, and has seen projects in Russia — long-planned as a key source of future supply — frozen by sanctions.
The intrigue: The expanded estimate comes amid a broader plan by Exxon to spend aggressively in coming years on finding and developing new oil-and-gas supplies from multiple regions, including U.S. shale.
Exxon is planning substantial investments in new supplies as part of a plan rolled out in March to double its earnings to $31 billion annually by 2025.
The details: Exxon said yesterday that it hopes to be producing — along with partners Hess and China's CNOOC — up to 750,000 bpd in Guyana by 2025.
That's two years sooner than previously announced to reach that level, and Exxon said it could grow even more.
"There is potential for additional production from significant undrilled targets and plans for rapid exploration and appraisal drilling," Exxon said Monday.
The company plans to start producing 120,000 barrels per day in early 2020.
What they're saying: Ruaraidh Montgomery, an analyst with the consultancy Wood Mackenzie, tells Axios that the higher resource estimate was expected but welcome news for Exxon, and he expects more resource additions. This will mean investors will be looking for a delivery on these promises, he added.
"The accelerated production outlook is the more interesting part of the announcement as it's quite aggressive. Of course [Exxon] has has a good project execution track record, but the target is ambitious," he said.
The big picture: More broadly, oil experts say that amid all the focus on U.S. shale production in Texas and elsewhere, development of big fields in frontier areas will be needed to ensure sufficient global supplies during the next decade and beyond. And Exxon's Guyana finds are some of the world's largest in recent years.
What's next: Company officials could provide more details about the plan when Exxon announces its Q2 results and holds a call with analysts on Friday.
Go deeper: Over the weekend, the New York Times ran a deep dive on the project and what it means for Guyana, the South American country that's poised to become the world's newest petro-state.
Go deeper