Flood of trash covers beach in Dominican Republic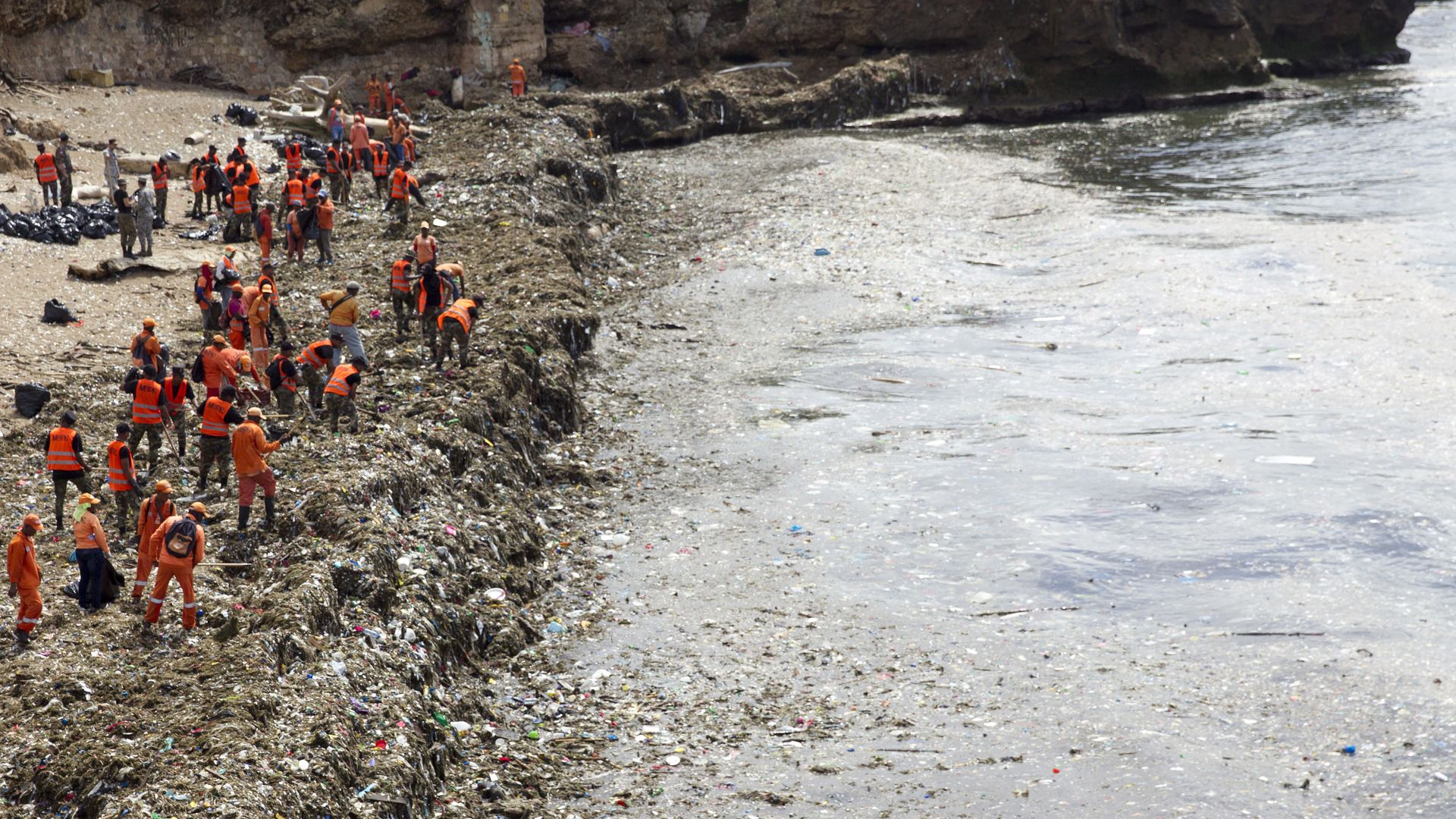 Stunning images surfaced online showing garbage and plastic waste covering a beach in the Dominican Republic following days of heavy rain, reports the New York Times.
The details: Sixty tons of garbage have reportedly been collected since last week, and local reports said about 1,000 workers and heavy equipment such as including cranes, removed dozens of tons of trash over the weekend. During heavy rains, some trash that has been dumped into rivers washes onto the shore, but even more goes out into the ocean, Cyrill Gutsch of Parley for the Oceans told the Times.
Go deeper