Brazil's far-right front-runner declares his candidacy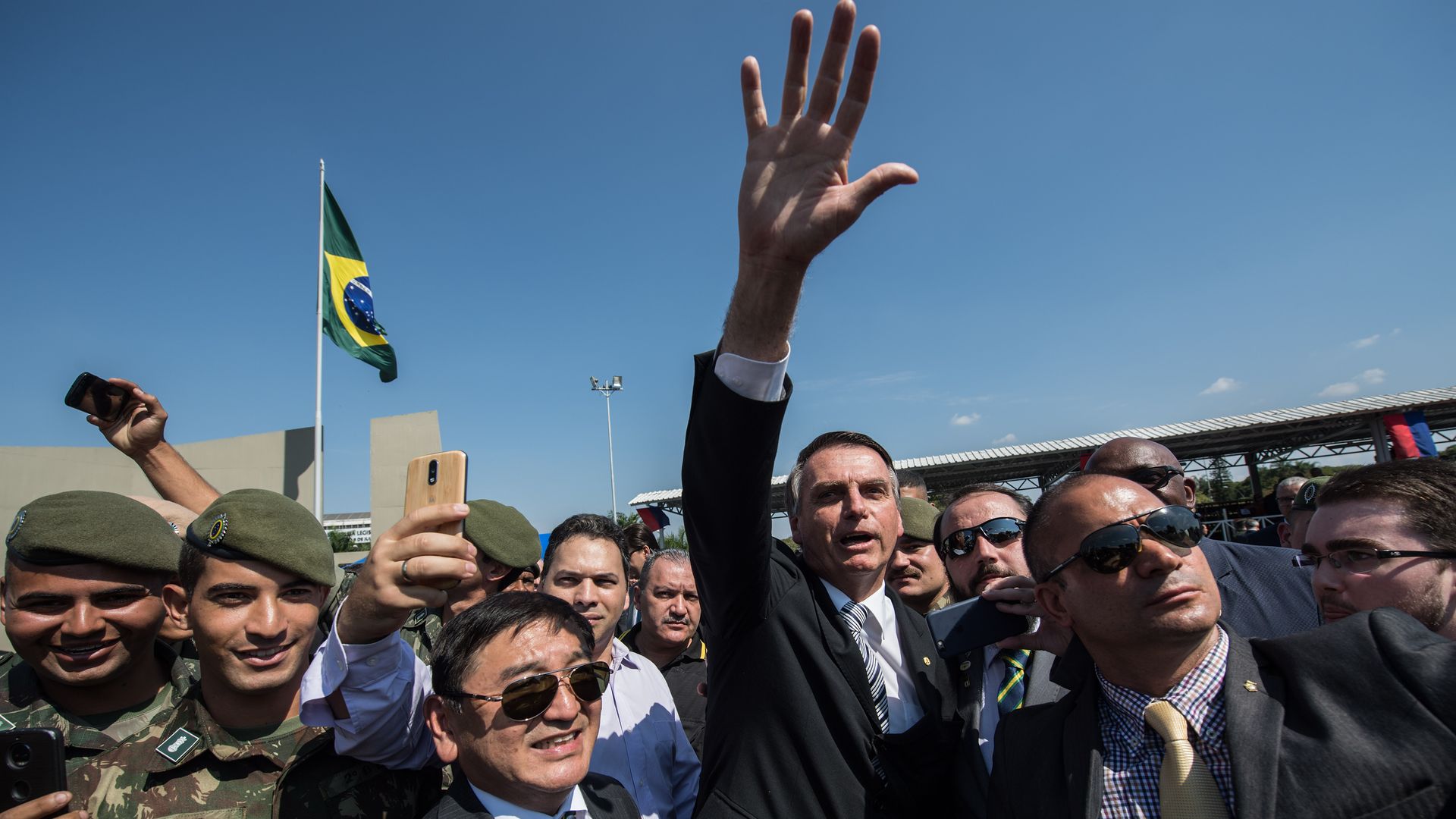 Far-right firebrand Jair Bolsonaro officially declared his candidacy for the Brazilian presidency today ahead of October's election.
Why it matters: With poll-topping former president Luiz Inácio Lula da Silva in prison on corruption charges, Bolsonaro has become the front-runner.
The former army captain has spoken favorably about military rule, and holds deeply conservative positions on social issues. He also wants to relax gun laws as part of his tough-on-crime approach.
Roberta Braga of the Atlantic Council says Bolsonaro was known to most Brazilians, until fairly recently, primarily for making provocative and racist remarks. "Five years ago it would have been unthinkable for someone like him to be in the position he is now," she says.
A country of 200 million with the world's 9th largest economy, Brazil is currently "projecting itself as outward-looking, open to trade, pro-democracy," Braga notes. That could change if Bolsonaro is elected.
Go deeper