Inside the Kavanaugh campaign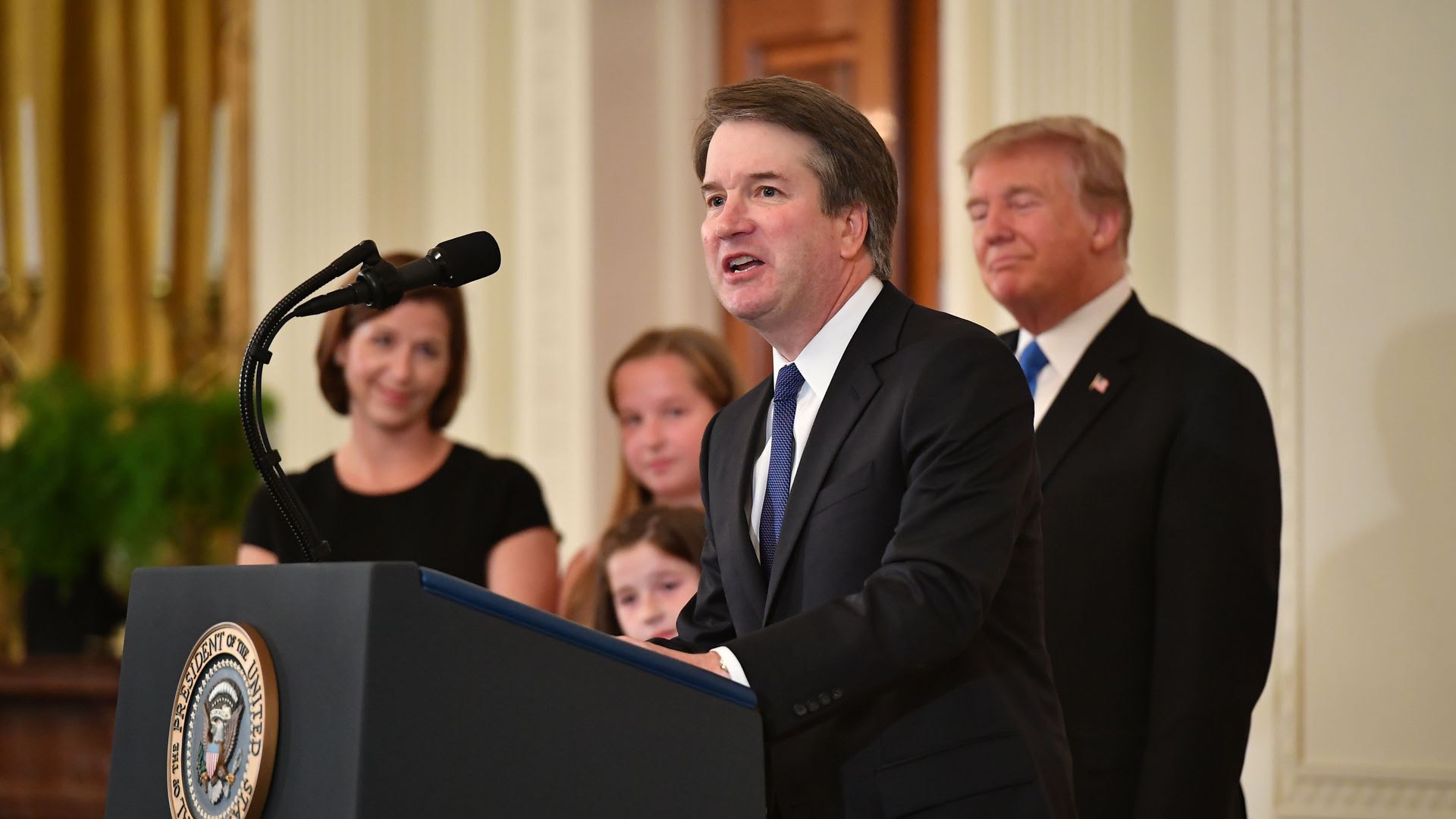 On Monday, the right's deepest-pocketed judicial group will launch the latest phase of its campaign to pressure key Democratic senators to confirm Trump's nominee, Brett Kavanaugh, to the Supreme Court.
The Judicial Crisis Network will run a new round of ads targeting red-state Democrats in West Virginia, North Dakota, Indiana, and Alabama. The ad buy, worth $1.5 million, takes JCN spending to $5.3 million since Justice Anthony Kennedy retired from the court.
Why this matters: JCN was the most powerful outside group that helped confirmed Trump's first justice, Neil Gorsuch. The group, which can legally protect its donors' anonymity, spent millions flooding the airwaves on Gorsuch's behalf.
As we've reported, progressives appear to be better organized this time around, and JCN is now contending with a well-coordinated array of groups on the left that are mobilizing against Kavanaugh.
First look... The JCN ads accuse red state Democratic senators Joe Manchin of West Virginia and Joe Donnelly of Indiana of being beholden to "liberal Chuck Schumer" and Elizabeth Warren.
The group will also release polling by Whit Ayres' North Star Opinion Research, showing that majorities of voters in all four targeted states say that the U.S. Senate should confirm Kavanaugh to the Supreme Court. (No surprise here, given Trump won these states handily in 2016.)
Go deeper