Thousands arrested in Philippines as Duterte continues crack-down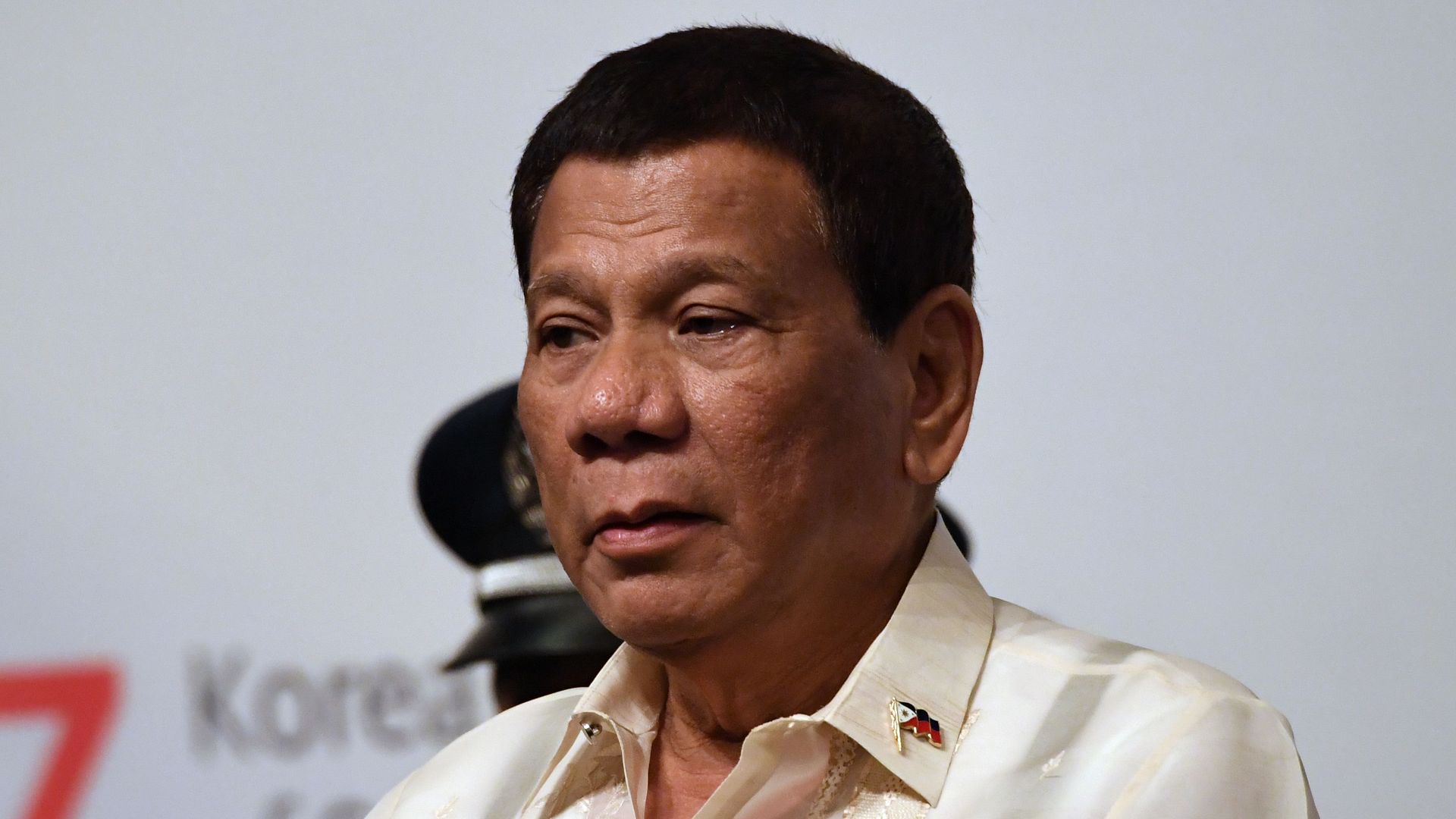 More than 50,000 people have been arrested in the Philippines as President Rodrigo Duterte turns his focus from drugs to minor infractions such as drinking in public or "even being outdoors without a shirt," the New York Times reports.
The big picture: The Philippines' brutal campaign against drugs shifted in June when Duterte said there were "simply too many crimes," the Times reports. The idea is to target simpler "crimes" before they escalate into larger problems, an investigator at the police station in Tondo, Adonis Sugui, told the NYT. "They have a drink, they hold people up, shoot each other, cause mischief. ... Once they start drinking, their mind is altered," he said.
The details: One man that was arrested for not wearing a shirt — charged with "causing alarm and scandal," per the NYT — died in police custody. Two inmates were charged with his murder.
Another man, Edwin Panis, was arrested for drinking beer in public with his friends.
In response to backlash over the campaign, Duterte said that he did not order police to arrest loiterers, the NYT reports, only to break up their groups.
"I think you can expect more repression, more confusion, more contradictory statements from the president. To the point that even his own people will not be sure what they should be doing."
— Jose Manuel Diokno, dean of the De La Salle University College of Law in Manila to the NYT
Go deeper