By the numbers: Inaccurate voter purges are on the rise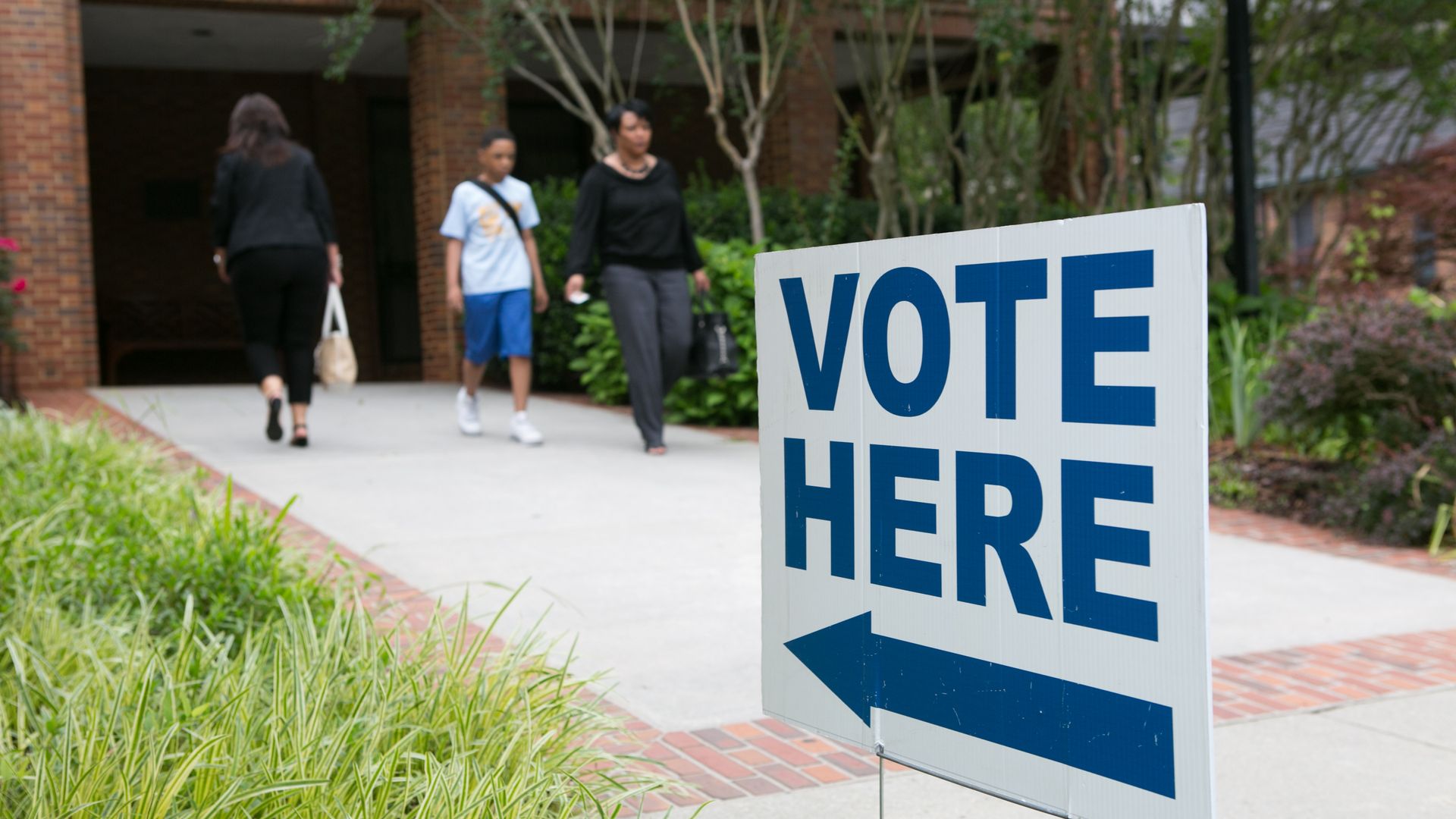 Voter purges are on the rise across the country after the Supreme Court decision in 2013 that invalidated part of the Voting Rights Act of 1965, according to a report from NYU's Brennan Center of Justice.
The big picture: The Supreme Court invalidated a part of the Voting Rights Act requiring nine states with a history of racial discrimination to obtain federal approval before altering election laws. Since then, there has been a 33% increase in purges.
Voter purging is a process that is built to help states maintain accurate voter rolls through canceling registrations for voters who are no longer eligible. Popular examples are of citizens who have moved away or died. However, malpractice has resulted in improperly removing and disenfranchising voters through error.
By the numbers: Millions of people have been improperly ruled ineligible to vote since 2013, the report says.
Between 2006 and 2008, 12 million voters were purged from voting rolls.
Between 2014 and 2016, 16 million voters were purged from voting rolls — a 4 million increase.
That number outpaced the growth in total registered voters at 18% and total population at 6% in that same time span.
The country is already seeing controversial effects of the Supreme Court's ruling.
In June 2016, the Arkansas secretary of state provided a list to the state's county clerks inaccurately removing 7,700 names from the polls because of alleged felony convictions.
In 2013, nearly 39,000 voters were removed from Virginia voter roles after the state used an inaccurate database to remove voters who moved out of the state. Errors reached 17% in some counties, per the report.
In Georgia, 750,000 more names were purged between 2012 and 2016 than between 2008 and 2012 because of a policy removing voters when information did not accurately match state databases properly — including not having hyphenated names.
In Texas between 2012 and 2014, nearly 363,000 more voters were removed than in 2008 partially due to a voter ID law in the state.
Go deeper