Utilities pressured to adapt as next wave of energy tech gains steam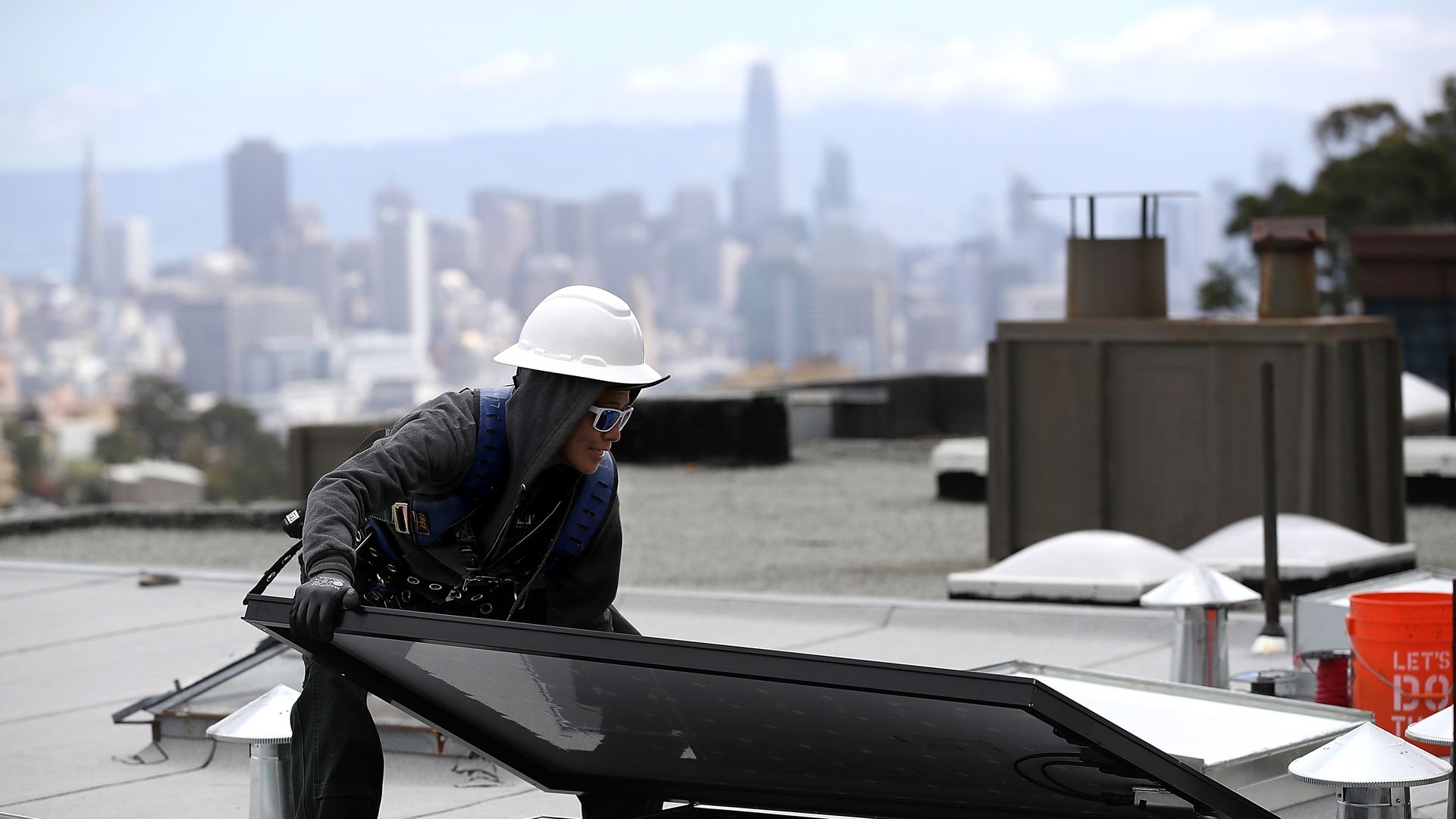 As the costs for fossil fuels continue to rise and the prices for renewable energy hit all-time lows, fast-moving startups and adaptive incumbents are developing new energy service models.
The big picture: Traditional utility models, organized around the subsidized delivery of commodity electricity, are facing pressure from distributed-service models, which promise to deliver the tailored, efficient and connected energy services to power emerging smart-home markets and meet increasingly discerning consumers.
Energy providers have historically enjoyed the luxury of soft customer expectations and narrow demand for services outside of electricity delivery. But this has started to change:
Demand-response technology such as Tendril's "Orchestrated Energy" software uses smart-home tools to analyze power grid load to improve supply-demand efficiencies, saving customers money and reducing costly infrastructure spending for utilities.
Subscription and as-a-service models from new companies like Sparkfund and Budderfly remove the constraints of ownership, giving more organizations access to efficiency technology, just as streaming services give more users access to movies or music.
Distributed-power models such as ConEdison's allow customers to generate and manage their own electricity using solar panels and other technology, relieving pressure on the grid and lowering utility customer bills.
The bottom line: To keep up, utilities must restructure service models to deliver more complex distributed-energy services. While some major utilities are making bold investments in the future, the majority of the market is stuck in the past. Unless that changes quickly, historically stable utility stocks are likely in for a rough ride.
Steve McBee is former CEO of NRG Home.
Go deeper