The consequences of the U.S. crude oil boom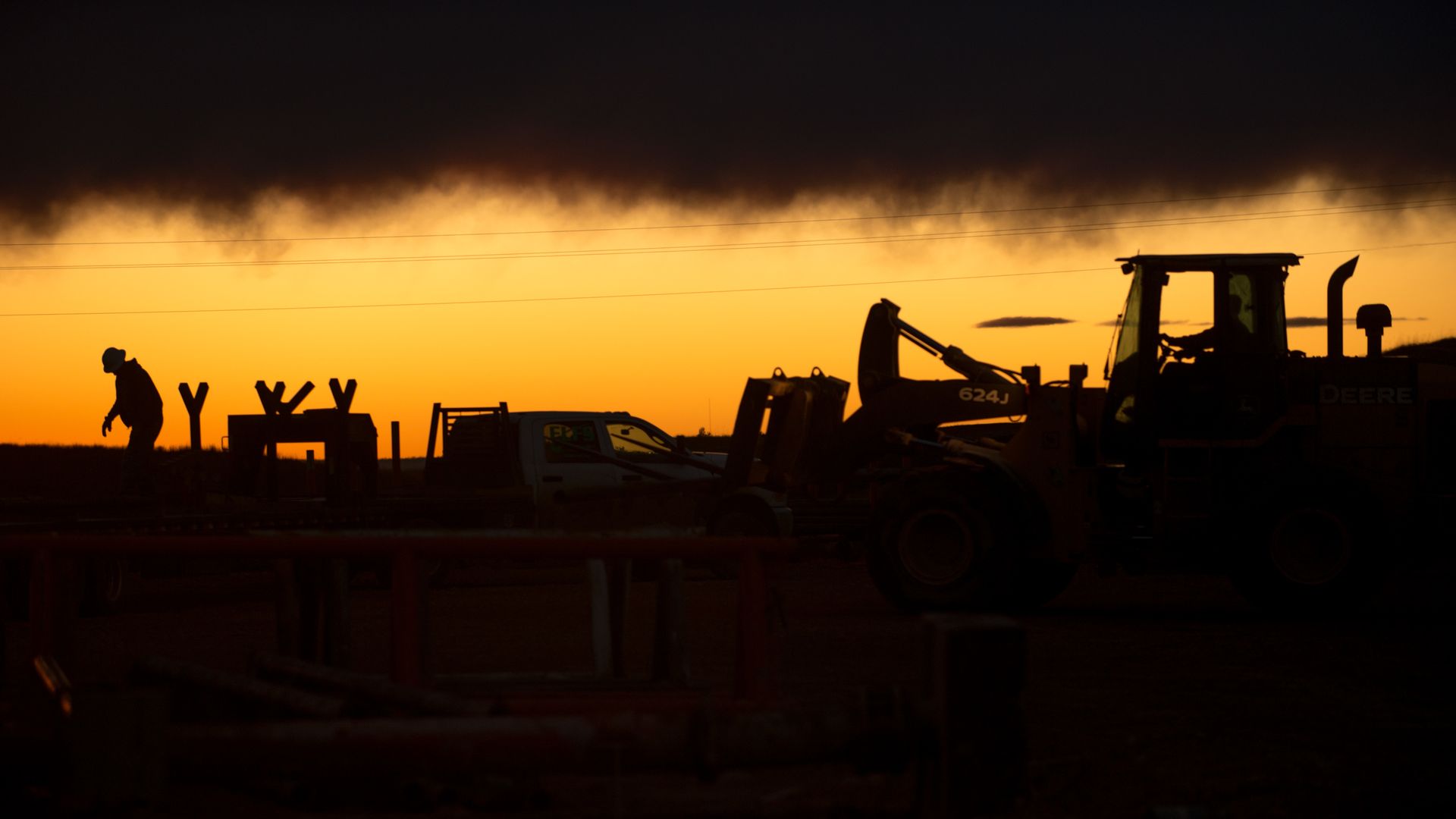 U.S. crude oil production reached a new milestone — averaging an estimated 11 million barrels per day last week for the first time ever — and the surge will keep going as America has again become a crude powerhouse.
Why it matters: The number, which is from preliminary data from the Energy Information Administration, is a symbolic threshold that underscores the scale of the U.S. oil boom from shale resources.
Shale has basically fueled a doubling of the country's output over the last decade to allow the U.S. to join Saudi Arabia and Russia as the world's biggest producers.
Yes, but: The eye-popping U.S. production data in recent months and years arrives amid reminders that for all the White House bravado about achieving energy "dominance," the U.S. remains tethered to OPEC and Russia — and global markets generally — in fundamental ways.
Consider that this summer, President Trump joined the list of U.S. presidents who have pled with the Saudis to boost production to help with U.S. needs (a topic we explored here).
Between the lines: Right now, despite the U.S. surge, Trump needs more barrels on the market from the Saudis and others to meet his foreign and domestic political priorities.
He's trying to drive down Iranian exports with new sanctions, but wants greater output elsewhere to prevent gasoline price spikes that could hurt Republicans politically.
The big picture: EIA expects the U.S. to average 12 million barrels per day of crude production in 2019, becoming the world's largest producer.
The International Energy Agency sees oil output from shale formations, which now represent about two-thirds of U.S output, plateauing at well over 11 million barrels in the mid-2020s.
The bottom line: The U.S. surge isn't going away, but it's hardly a panacea.
To be sure: Those weekly EIA estimates are rounded to the nearest 100,000 barrels and very preliminary. But they're also directionally right, even if more precise data will arrive later.
One level deeper: Reuters unpacks the 11 million figure here, noting that if confirmed by subsequent data, it would put the U.S. just behind Russia as the largest producer right now.
A practical question at this point: "This report comes amidst worries that infrastructure bottlenecks, which make it difficult for producers to get their oil to market, could soon start curtailing output," per Reuters.
Go deeper