Report: Few states are updating election security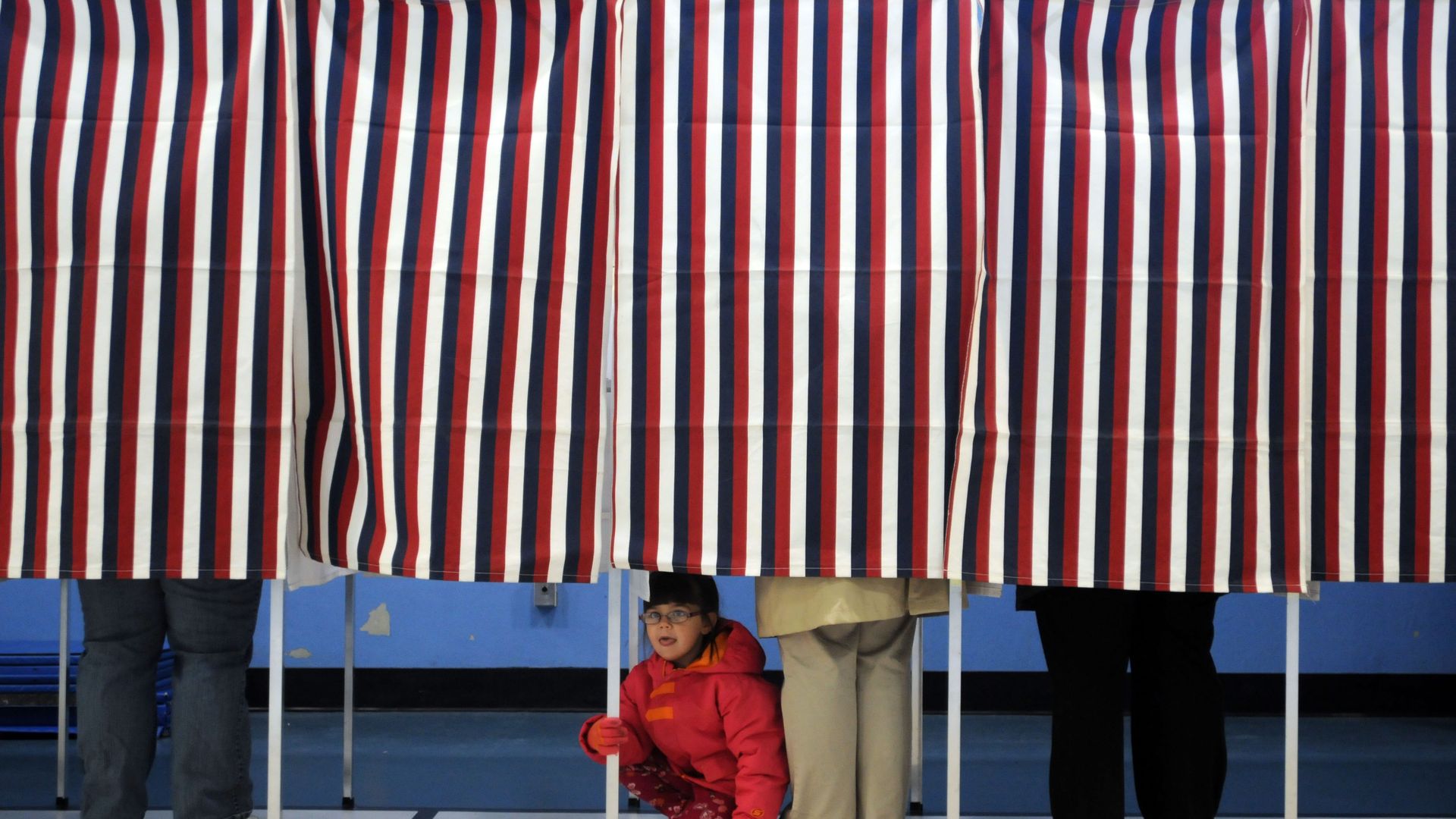 Few states have plans for improving election security before November's midterms elections, according to Politico's Eric Geller, who surveyed all 50 states on how they plan to use the $380 million allocated by Congress this year to safeguard their elections.
Why it matters: Russia still poses a threat to U.S. election infrastructure, including state election boards, according to U.S. intelligence community assessments.
The big picture: The $380 million Congress has allocated is not enough to update all the voting systems. It's not doled out based on need, but based on population from the 2010 Census.
By the numbers:
13 states said they intend to use their tranche of the $380 million to buy new voting machines, per Geller, and at least 22 said they don't have plans to replace their machines before the elections.
That includes each of the five states that use voting machines that don't produce any paper record of how people cast their ballots on electronic machines.
Almost none of the states shared detailed plans of how they plan to upgrade their elections' security, per Geller.
Where it stands: All 55 eligible states and territories have requested funds, according to the Election Assistance Commission, which is tasked with helping states secure elections. The EAC said it is planning to release the states' budgets and plans next month.
Go deeper:
Go deeper