Shadow of military "engineering" hangs over Pakistan election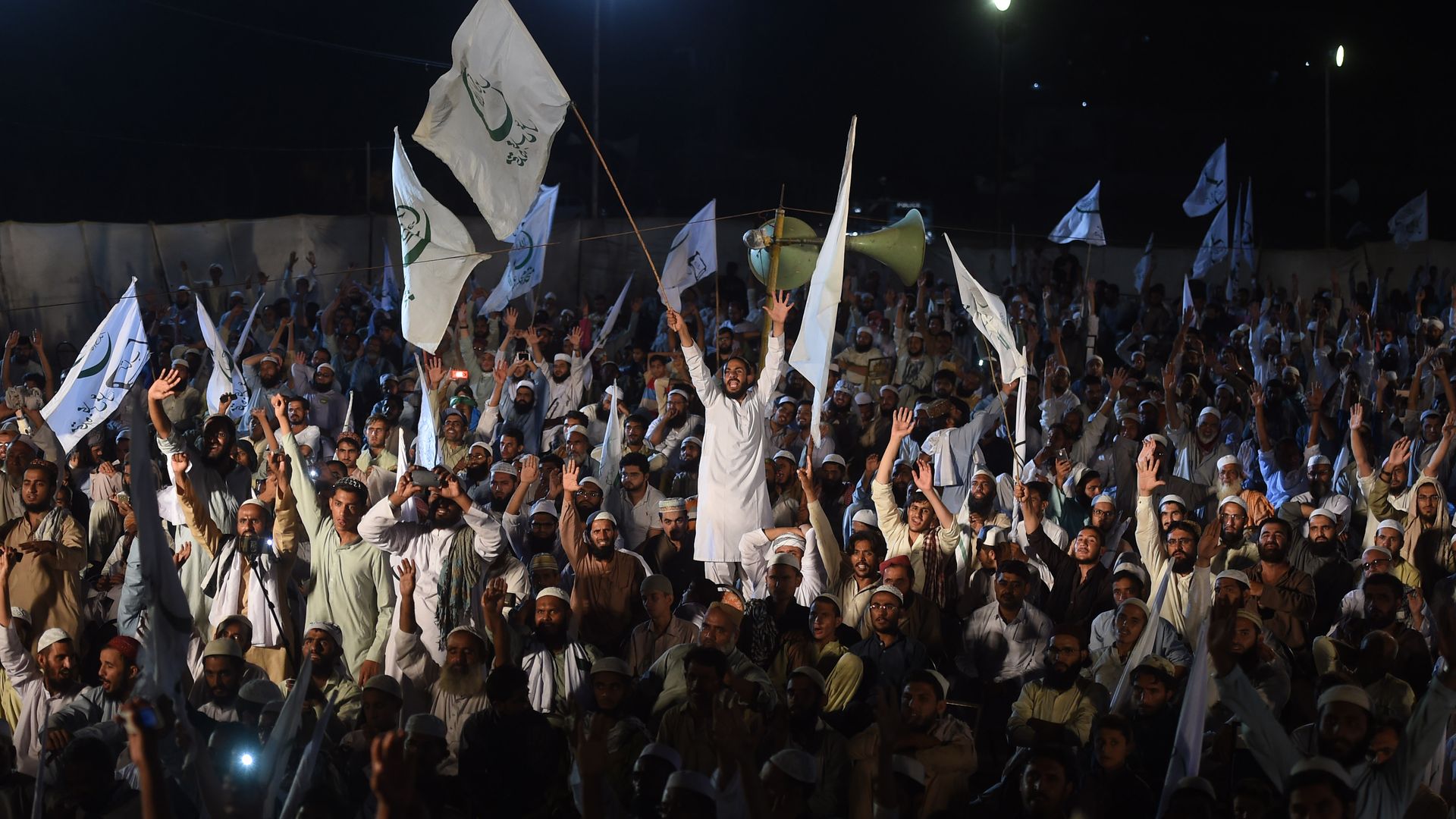 MASTUNG, PAKISTAN — Political leaders from multiple parties accuse Pakistan's military of misconduct in the lead-up to the July 25 general election. Aslam Raisani, a politician from an impoverished rural district, tells Al Jazeera the military has intimidated voters and offered incentives to switch loyalties, from installing electricity transformers to offering to release relatives allegedly "disappeared" by the intelligence services.
The bigger picture: The military has ruled Pakistan for roughly half of its 70-year history, since independence from the British in 1947, and has been at the centre of allegations of "political engineering" before an election that would see the country's second civilian-to-civilian handover of power. The military denies any involvement in politics, saying it supports the democratic process.
The allegations:
The ruling PML-N party says corruption charges against former prime minister Nawaz Sharif, who was arrested along with his daughter last Friday, are politically motivated, and that the military engineered his removal after pressuring the judiciary, a charge both deny.
Last Tuesday, Pakistan Peoples Party (PPP) politician Farhatullah Babar told a press conference that at least three PPP candidates had been threatened by people identifying themselves as military officers.
In Balochistan, the Balochistan Awami Party (BAP) is suspected to be the face of the alleged engineering. BAP went from inception to fielding 58 candidates across the province within weeks. Leaders of other parties say this is evidence the scales were tipped in its favour.
Go deeper: Read the full report on Al Jazeera.
Go deeper