FCC chair's challenge to Sinclair deal picks up momentum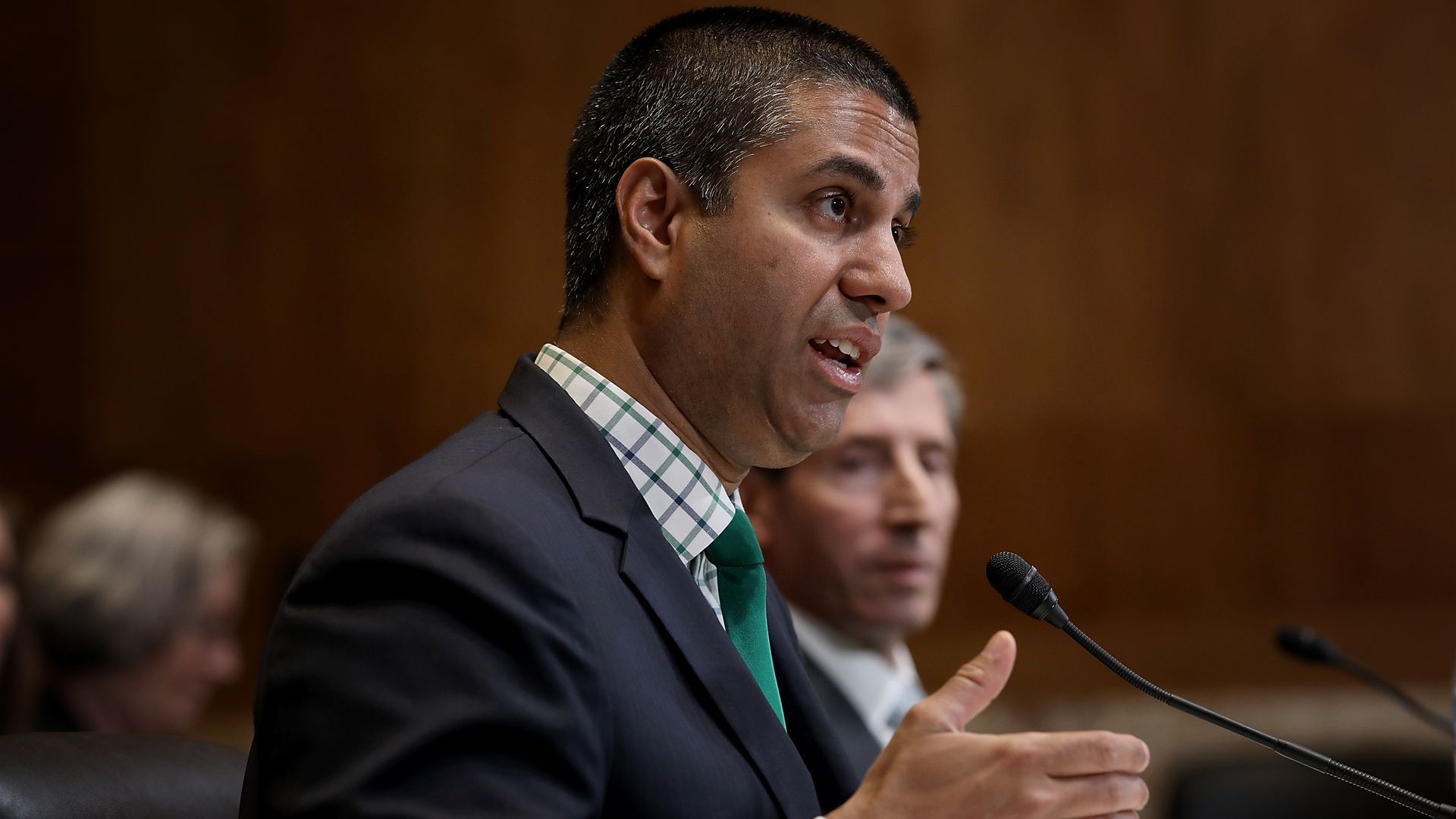 FCC chairman Ajit Pai has enough votes to get an administrative law judge to consider his "serious concerns" about Sinclair Broadcast Group's purchase of Tribune Media stations.
Why it matters: This is now the second market-transforming media deal that has recently gone from a regulatory sure thing to a gamble. Like the Department of Justice's challenge of the AT&T-Time Warner merger, Pai's issues with the Sinclair deal run against the business- and merger-friendly posture most GOP administrations take.
What we're hearing: The document circulated to Pai's fellow commissioners highlighted concerns about several station sales Sinclair set up to get the deal approved, including stations in Chicago, Dallas and Houston, two FCC officials said. It also expressed concerns that Sinclair may not have been fully truthful with the agency. One official said that issue was specifically linked to the proposed station divestitures.
What we're reading: Conservative broadcaster Newsmax's petition to deny the deal lays out the opposition to the deal from Pai's side of the aisle and lines up with the chairman's concerns.
Newsmax's filing says that "while the balance of the proposed divestitures does not immediately indicate an attempt by Sinclair to circumvent the FCC's rules, given Sinclair's history of utilizing side car agreements to control and obtain revenue from stations and that the terms of these divestitures seem to be quite favorable to the purchasers, a hearing is necessary to examine these transactions."
Big picture: Sinclair can resist Pai's "concerns," but taking the case to a hearing will put the deal, and Sinclair's expansion plans, in significant peril.

Go deeper