Go deeper: How Papa John's is moving past its founder using the N-word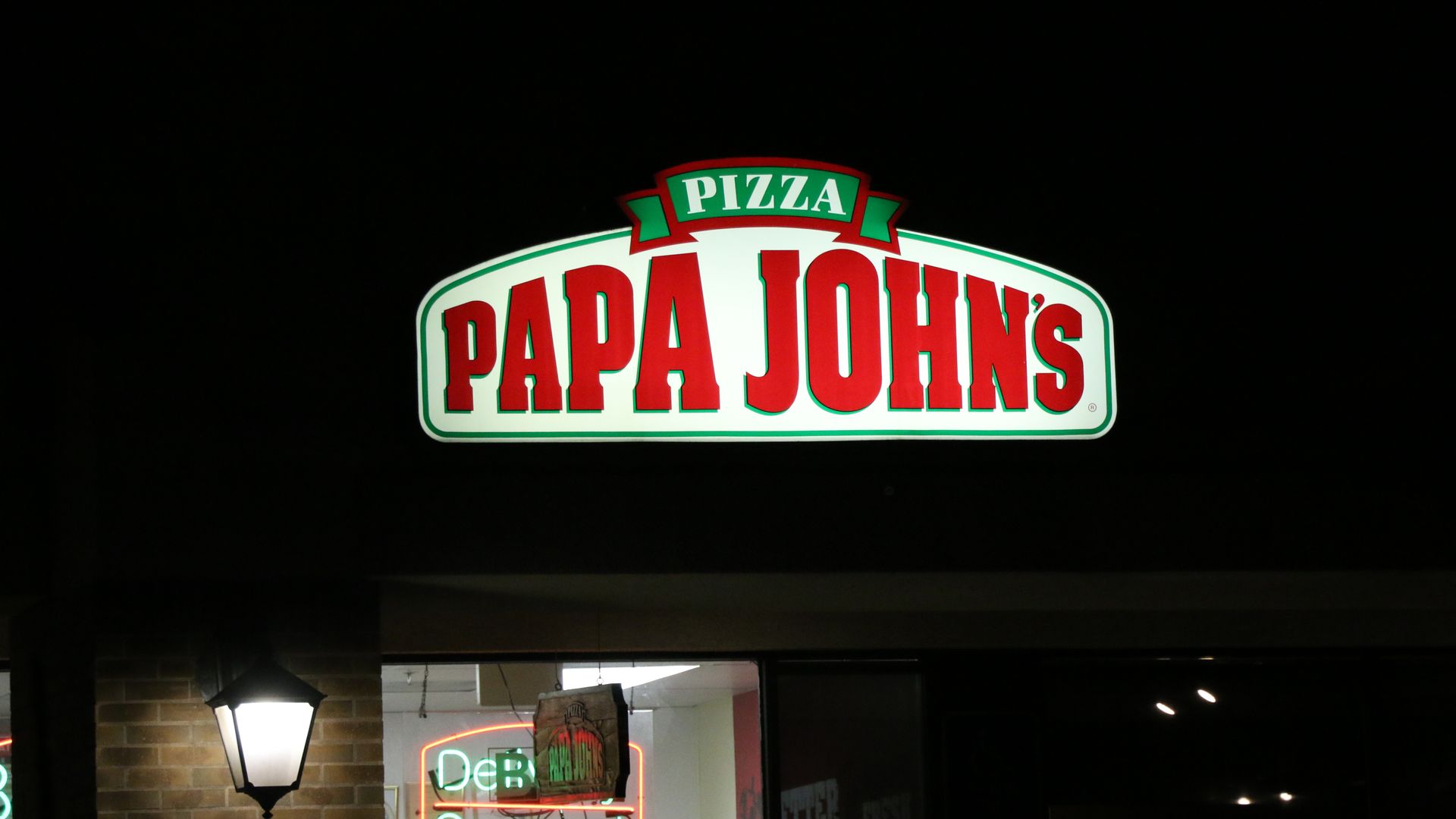 After Papa John's CEO John Schnatter stepped down for his collective scandals, the company's new CEO Steve Ritchie said in a statement that he is trying to figure out how to earn back customers' trust.
The big picture: Schnatter was the face of Papa John's — he was featured in its commercials and on its pizza boxes. Now, the company has to find a new way to continue to market its "better ingredients, better pizza" brand motto, without it's well-known, but problematic, former CEO. Financial analysts say the company's stock is expected to dip further this year, per CNN Money.
The problem:
Schnatter admitted last week to using a racial slur in a conference call in May, which ultimately caused him to step down as CEO on on Thursday.
In January, Schnatter blamed the national protest of NFL players kneeling for lack of sales in 2017. The NFL dropped Papa John's as its sponsor and partnered with Pizza Hut, per CNN Money.
Papa John's has lost more than a third of its stock value within the last year.
Pizza Hut, a Yum! brand, has benefitted from the NFL sponsorship and sales turnaround with stock up 8% since last year.
Dominos has targeted millennials by enabling them to order pizza by texting a pizza emoji or requesting one from Amazon's Alexa. Their stock is at a record high since July 2017, up 32%.
The solution:
The company said on Friday it's removing Schnatter's face from its marketing materials.
Papa John's issued an apology for the Schnatter's comment, and acting CEO Steve Ritchie clarified that "Papa John's is not an individual," in a press release, admitting the company needs to regain the public's trust.
Schnatter is not recommended to speak at any media appearances or make any statements on behalf of the company, per a press release.
A special committee has been formed to investigate its policies and reevaluate any "systems related to diversity and inclusion."
Go deeper