Ex-prime minister Sharif arrested on return to Pakistan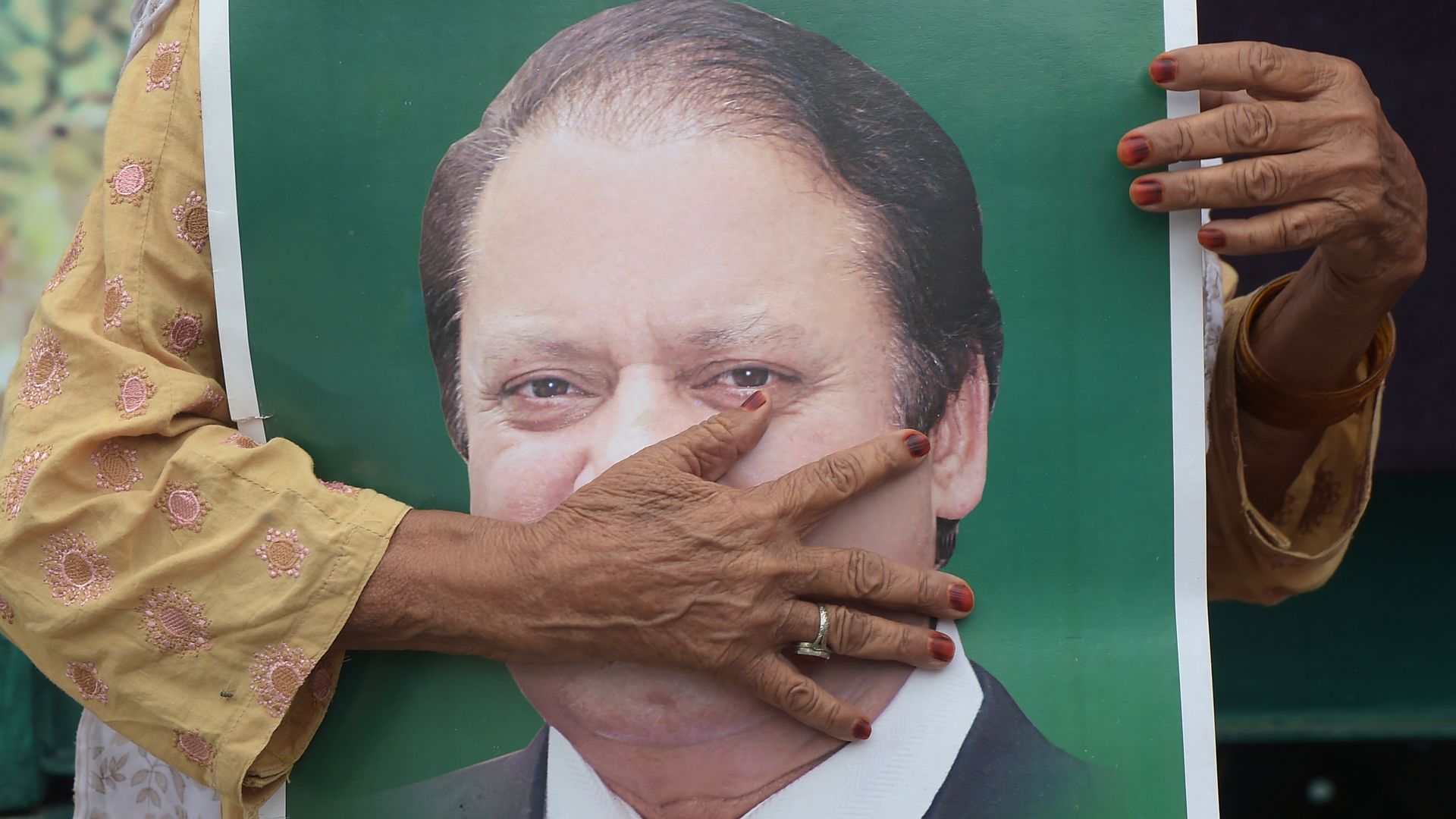 Former Pakistani Prime Minister Nawaz Sharif and his daughter Maryam submitted themselves for arrest and were taken into custody after arriving in Lahore from the UK on Friday evening.
Why it matters: In a landmark verdict, the Sharifs were convicted last week by an anti-corruption court for not being able to prove a legitimate source for funds used to buy a set of upscale London apartments. The arrest will be a blow to the PML-N, which is contesting a July 25 general election as the incumbent party, but alleges that it has been the victim of "political engineering" by its opponents during the campaign.
Go deeper: Read more on Al Jazeera.
Go deeper