Haitian prime minister resigns following riots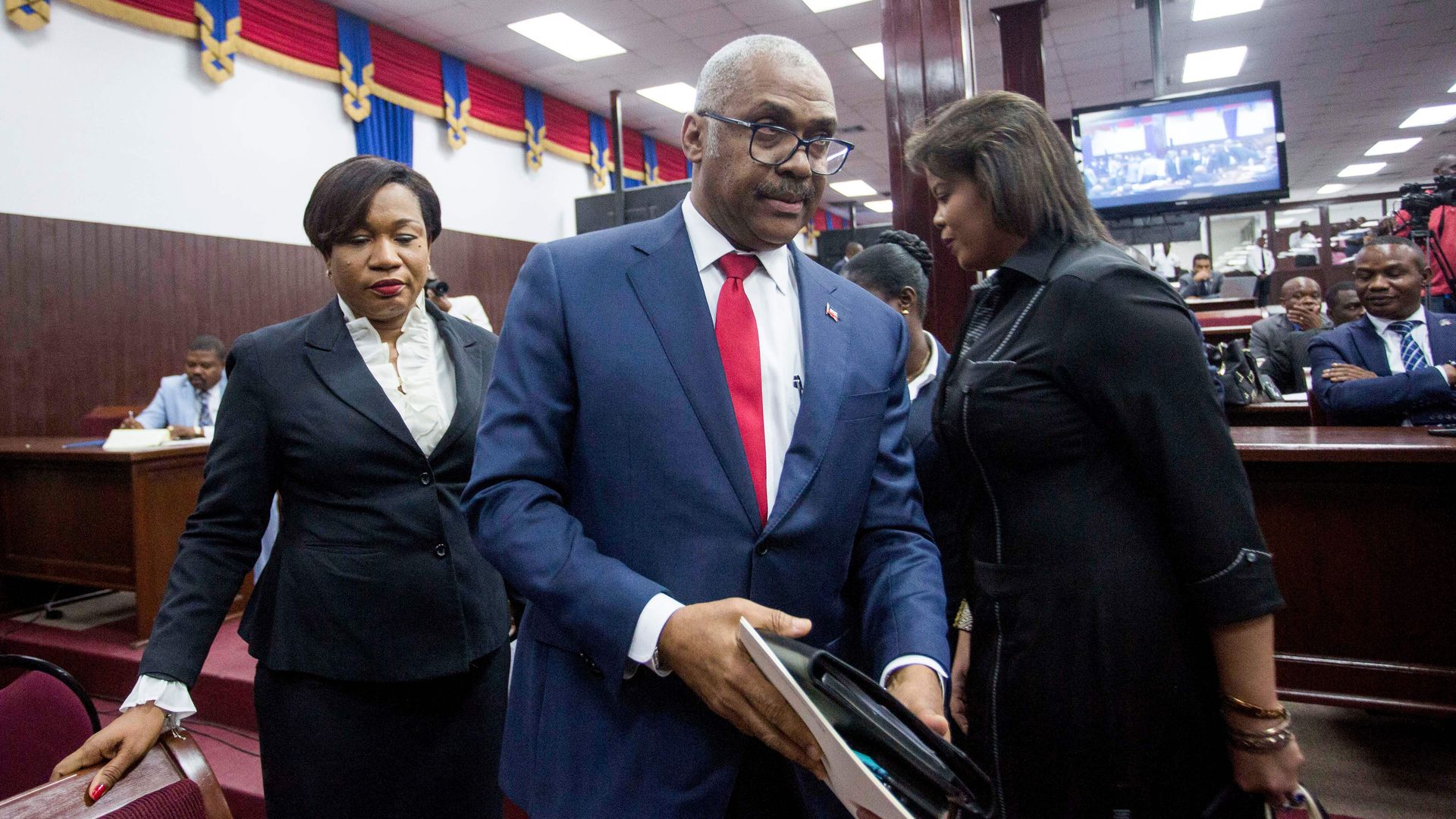 Haiti's prime minister, Jack Guy Lafontant, has resigned following protests over the government's decision to raise fuel prices which led to riots last weekend, reports the Associated Press.
The details: The increase in fuel prices was part of an agreement with the IMF, "which required Haiti to enact a series of economic reforms in exchange for $96 million from donors," per the Miami Herald. Upon last week's announcement that gas prices would increase by 38%, diesel by 47% and kerosene by 51%, angry Haitians reportedly filled the streets, "burning tires and erecting road blocks. Luxury hotels were attacked, while businesses were vandalized and looted as protesters demanded the departure of Lafontant and Moïse."
Go deeper