U.S. lagging in geothermal energy as China and others pull ahead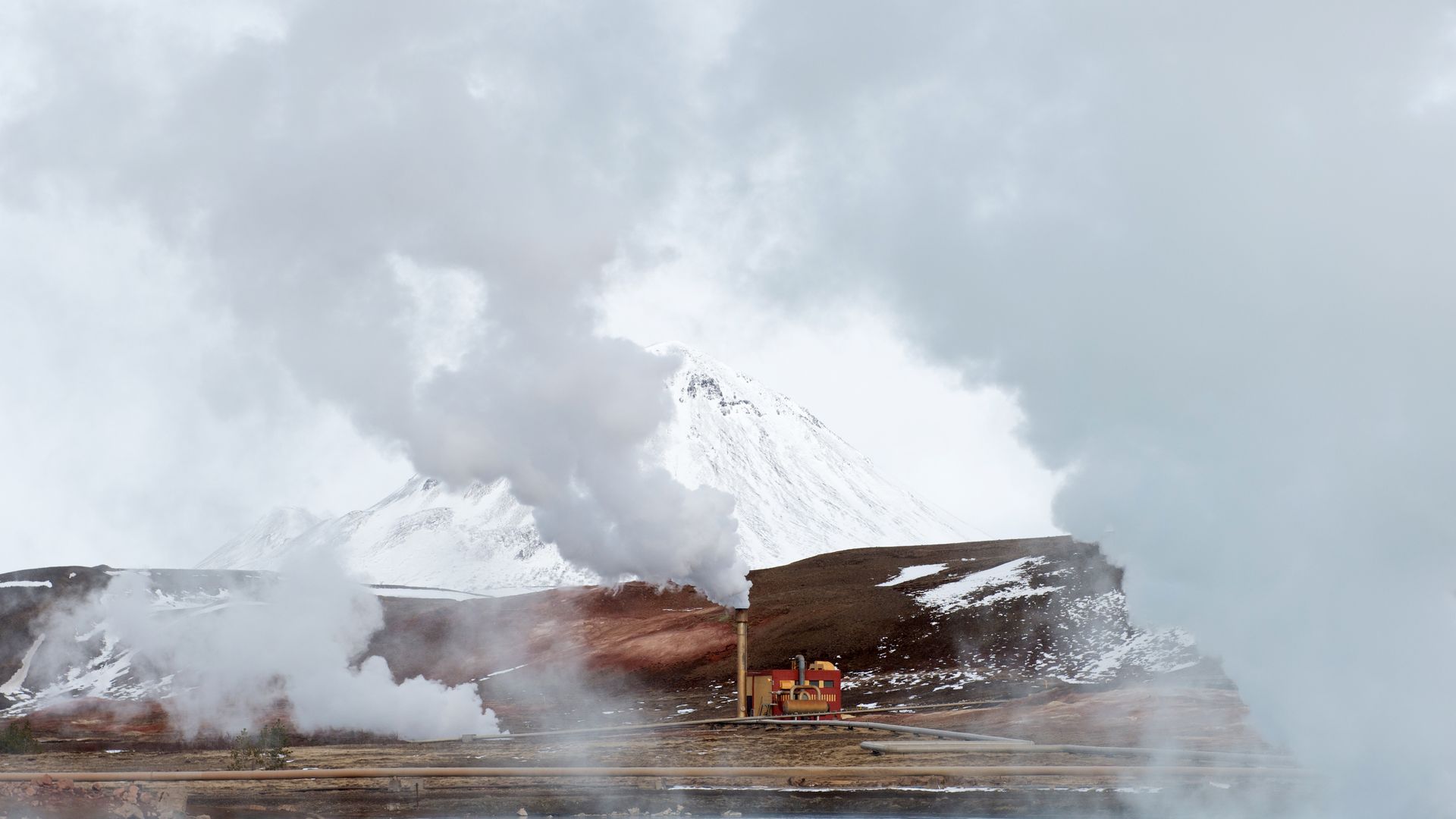 Less than a decade after it began its program to deploy geothermal energy on a massive scale, China now has the largest amount of geothermal district heating of any country in the world, providing a cleaner, more environmentally friendly way to heat communities and to mitigate the poor air quality that results from burning coal.
The big picture: First used in Idaho in the 1890s, geothermal works by recovering heat naturally stored in the earth. Unlike wind or solar, it provides a consistent, efficient and nearly emissions-free level of energy production when used for heating. While China and other countries push forward with geothermal technology, the U.S. lags far behind, meeting barely 0.01% of our heating demand with it.
Background: In recent decades, the U.S. has begun using wind and solar resources to substitute for coal- and gas-fired electricity generation, and to use biofuels in place of gasoline and diesel oil. These new technologies are important, but a completely low-carbon energy-system transformation should also include geothermal energy, especially since a fifth of the primary energy the U.S. consumes annually is for heating homes and water, and comes mainly from burning fossil fuels.
Many countries are already successfully taking advantage of geothermal district heating's possibilities.
Iceland has almost completely shifted its energy dependency from fossil fuels to renewables in less than 50 years by using the country's high-grade geothermal resources to meet about 95% of heating needs.
The opportunity: In the U.S., indigenous geothermal resources are well distributed and abundantly available at the right temperatures for heating buildings and water. Developing geothermal resources for district heating now would provide the U.S. with a viable and sustainable long-term replacement for fossil fuels.
Jeff Tester is Professor of Sustainable Energy Systems at Cornell University's College of Engineering and Chief Scientist for Cornell's Earth Source Heat initiative.
Go deeper