The big picture: The end of college admissions writing tests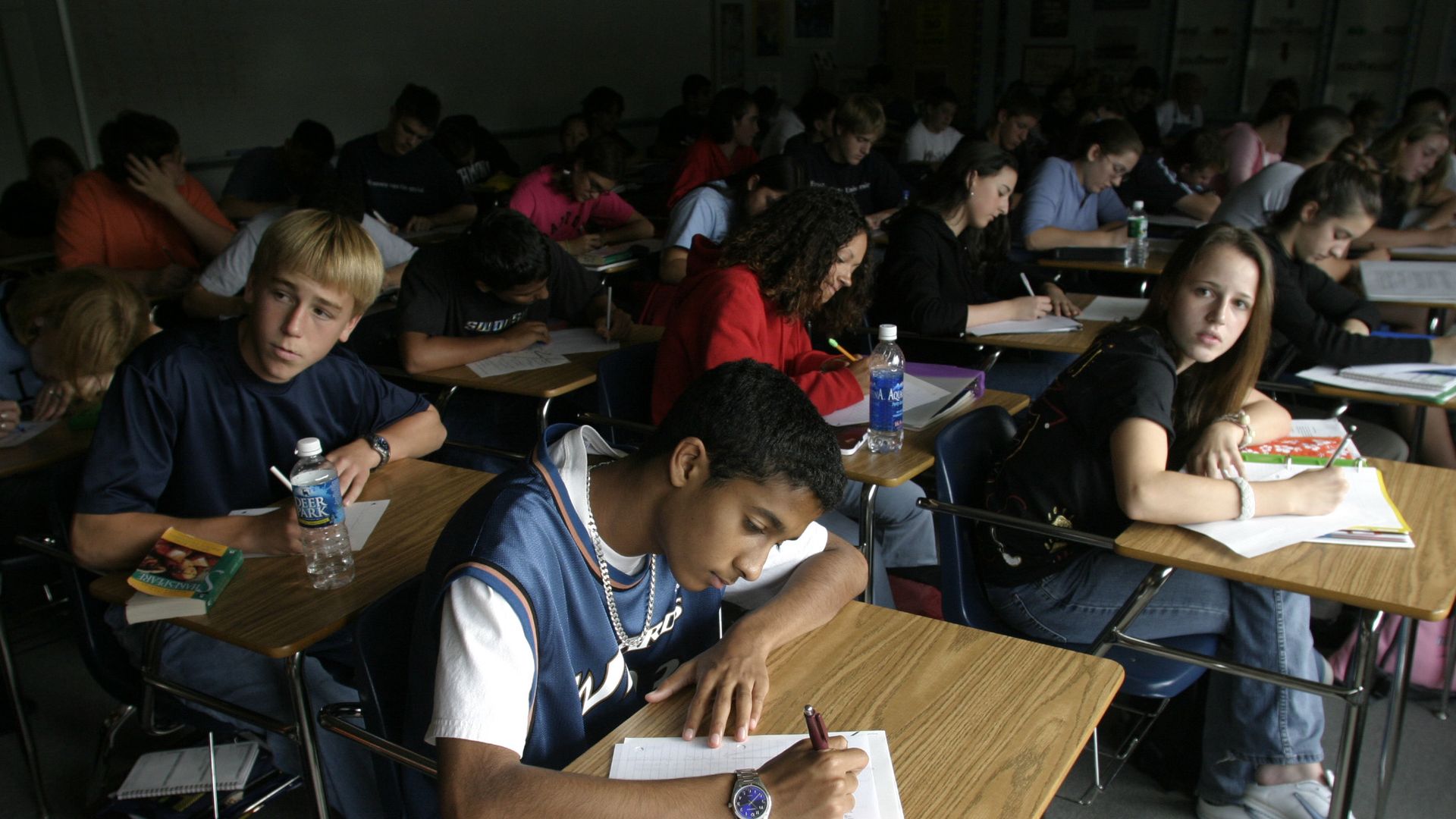 Timed essay questions are beginning to become a relic of the past for prospective college students.
The big picture: Elite schools across the nation are dropping the essay score requirements from the SAT and ACT tests that are used to screen candidates. It's part of the general trend of changing attitudes on the value of standardized testing for students during the college admissions process.
The state of play: In recent weeks, many schools have backed off the essay score requirement.
Between the lines: Millions of students take the SAT and ACT every year, and each test takes between three and four hours. The essay portion of the test is optional. However, some schools seen as elite required essay scores, which made the optional portion of the test mandatory for some students.
The essay portion of the test also costs up to an additional $17 on the SAT and $16.50 on the ACT. Costs and accessibility are a concern for students even without the essay being a requirement.
What they're saying: Zach Goldberg, senior director of media relations at The College Board, said writing skills are still required through the redesigned SAT. Through an "evidence-based" reading and writing section of the test, he said, students are asked to edit for "precision and concision" using words and numbers across multiple disciplines.
Yes, but: Writing essays and developing research is still essential to college readiness. Goldberg says the SAT essay provides a "strong complement" to the multiple-choice portion of the test and gives students an opportunity to demonstrate critical thinking skills.
The bottom line: Though schools are abandoning it, the essay portion of the test will remain an option for students and still has its uses.
Go deeper