Former OSU wrestlers recount sexual abuse in new video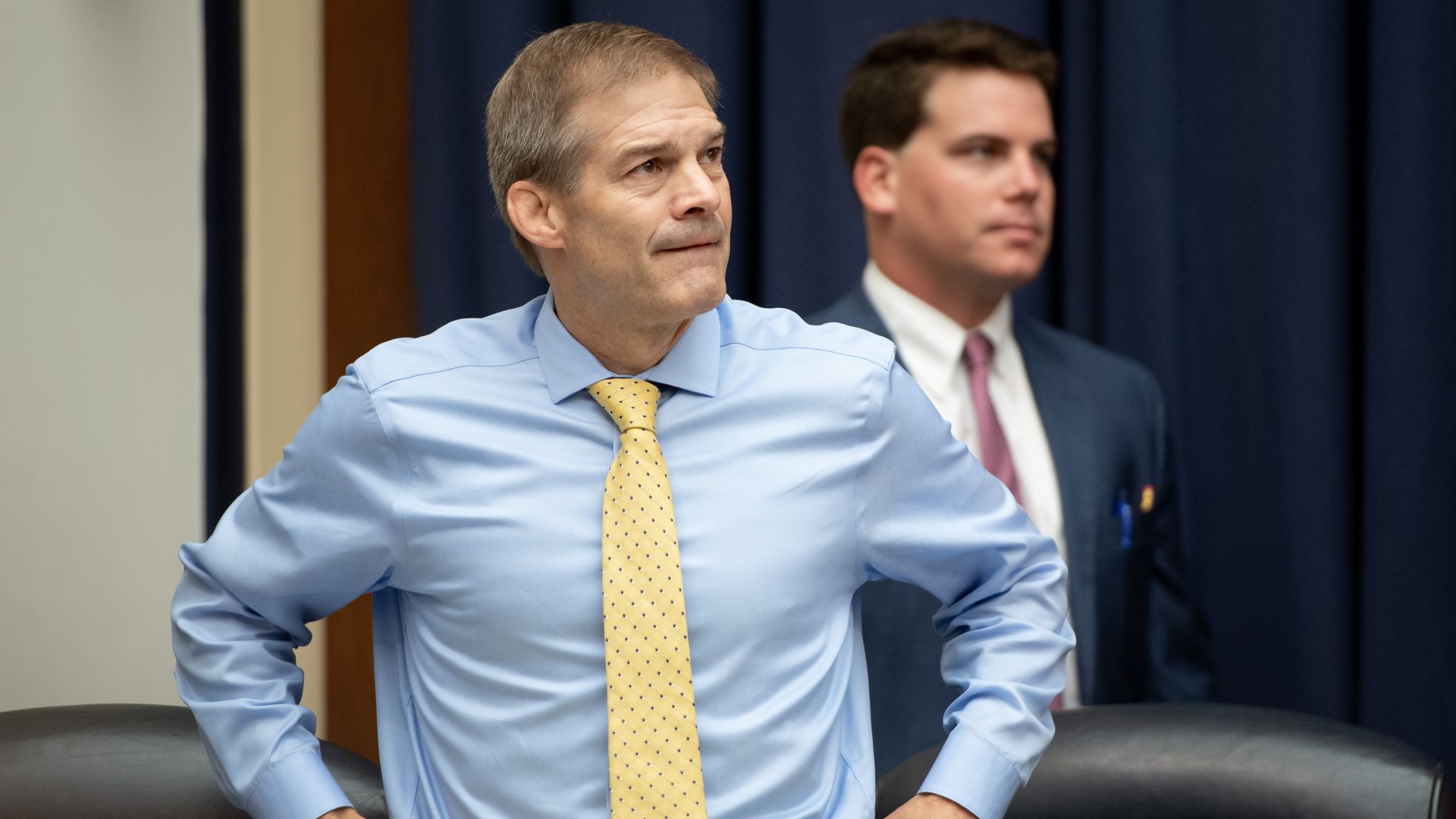 Former Ohio State wrestlers who allege to have been sexually abused by their former team doctor, Richard Strauss, recounted their abuse in a new video given to NBC.
Why it matters: The players never referred to Rep. Jim Jordan (R-Ohio), who was an assistant coach on the team 20 years ago during the time of the abuse, as a participant in the abuse. Jordan has been accused by other wrestlers of failing to act against accusations against Strauss.
The details: Mike DiSabato, a former OSU wrestler and the original whistleblower, created the 11-minute video in which he recounted his own abuse. The video details accounts from DiSabato, former head coach Russ Hellickson, another wrestler, and another student who worked at a clinic with Strauss and says he was also abused by the former team doctor.
DiSabato told NBC news that "we didn't think Jim [Jordan] would lie" about knowing abuse was occurring.
Hellickson said all of his "administrators recognized it was an issue for me," per NBC News, and that he had "a lot of conversations" with Fred Beekman, the schools former intramural sports and recreation director, about the abuse.
Go deeper