Spare crude oil capacity could be "stretched to the limit"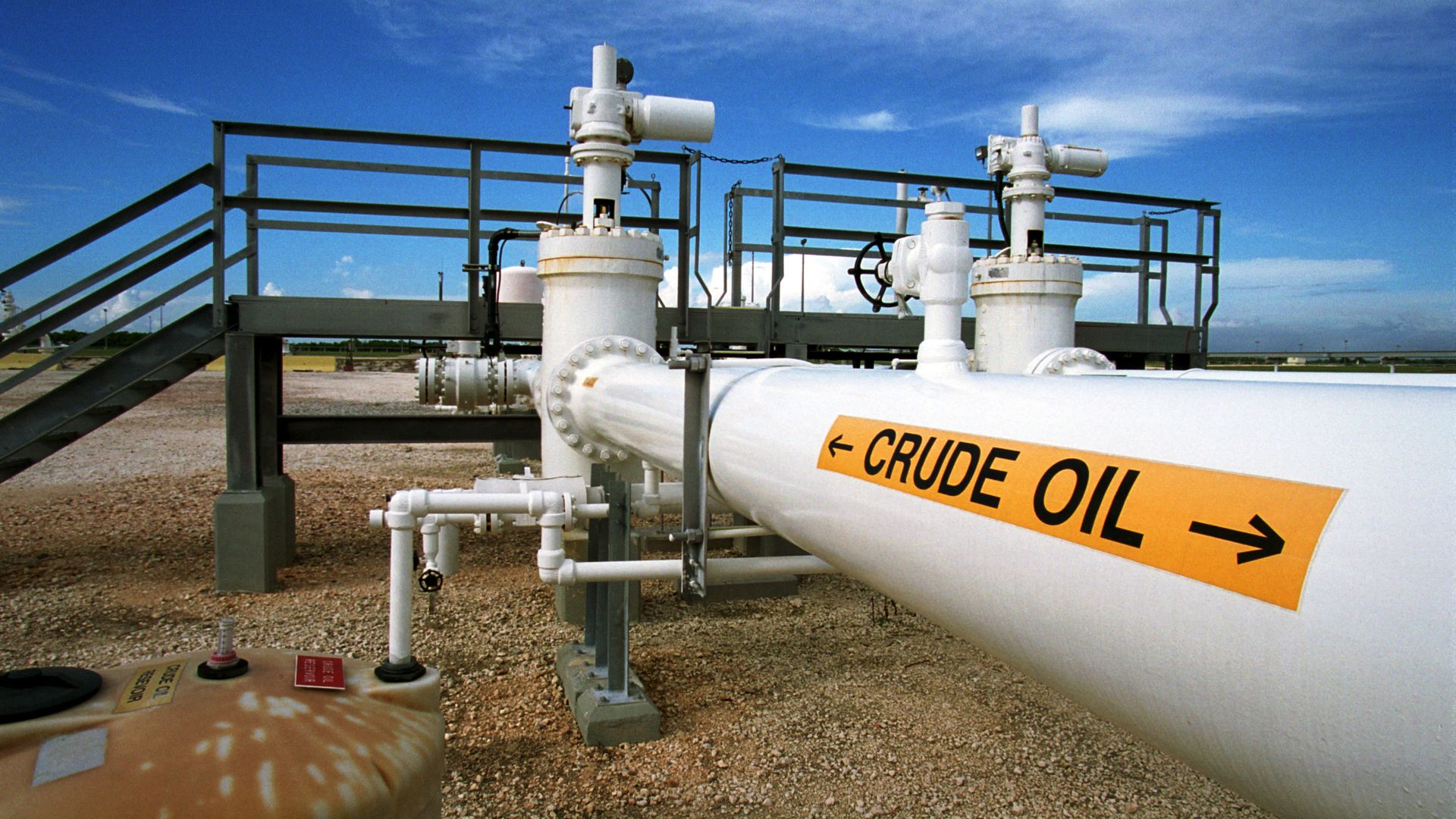 The International Energy Agency on Thursday welcomed higher production from the Middle East and Russia, but warned that it "comes at the expense of the world's spare capacity cushion, which might be stretched to the limit."
Why it matters: The commentary in the IEA's closely-watched monthly oil market report highlights a reason why the market could be in for more volatility and price jumps despite the recent decision by OPEC and Russia to boost output.
The report notes that the production boost comes at a time of pressure on supply from various sources, noting recent disruptions in Libya and elsewhere, as well as Venezuela's collapse and U.S. sanctions on Iran.
And global demand is rising. IEA says that during the first half of this year, it's running 1.5 million barrels per day higher than in 2017, although growth is slowing down as higher prices take their toll.
More on Iran: The report looks at the potential effect of the upcoming renewal of U.S. sanctions against buyers of Iranian crude. U.S. officials have signaled that they don't intend to provide waivers, although they've left some wiggle room.
"The clearly expressed determination of the United States to reduce Iran's exports by as much as possible suggests that shipments could be reduced by significantly more than the 1.2 [million barrels per day] seen in the previous round of sanctions," IEA said.
The intrigue: The report also sizes up the escalating trade battle with China, which intends to impose tariffs on U.S. crude.
U.S. crude oil exports to worldwide destinations have been rising, and reached a weekly average of 3 million barrels a day for the first time ever in mid-June but have fallen back into the 2-2.3 million range since.
"If China were to impose tariffs, US exporters would no doubt find other outlets (India, for example, has imported growing quantities of US crude in recent months, and Europe remains a major destination), but this crude would likely have to be discounted further and export quantities may fall," IEA said.
Go deeper: CNBC breaks down the report here.
Go deeper