The big warning in the Kentucky Medicaid decision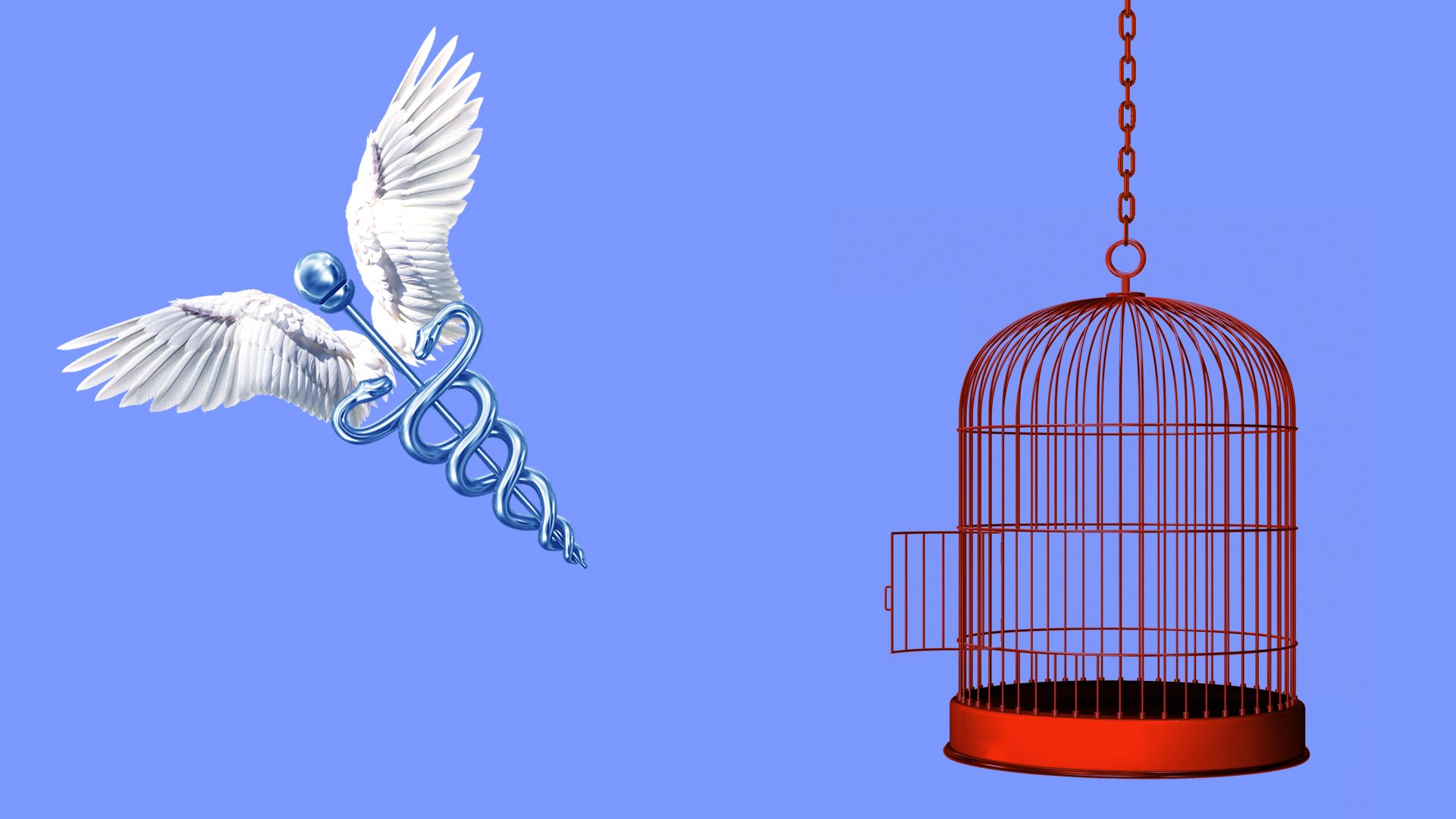 The federal court decision on Kentucky's Medicaid waiver may be more sweeping than has been recognized — because it shows how any state proposal to impose work requirements, or make other changes that reduce coverage, could be immediately vulnerable to legal challenges.
The bottom line: The DC District Court shot down the Kentucky waiver, including its work requirements, because the Health and Human Services secretary did not address the likelihood that it would cause people to lose their health coverage. And whether you are for them or against them, all work requirement programs will cause some coverage losses.
The details: The court said the HHS secretary has to consider how the waiver would affect coverage for all Medicaid beneficiaries, including the ones who gained coverage through the expansion of the program. That could change the yardstick for the agency in approving a range of provisions in red state waivers, most of which would erode coverage.
It could also mean that more waivers are challenged in the courts, including in Arkansas, Indiana and New Hampshire, states with work requirements that are starting or about to begin.
The impact: The decision throws cold water on waivers for work requirements. Our analysis shows that anywhere from 1.4 million to 4 million beneficiaries could lose coverage if work requirements were implemented in every state, mostly from the red tape work requirements bring for all beneficiaries.
The decision could also hurt the progress of Medicaid expansion, since some purple and red states could be less likely to expand Medicaid, as Virginia did, without work requirements to placate conservatives.
What to watch: Mandatory drug testing for Medicaid beneficiaries, as proposed by Wisconsin, could be open to similar questions. Both the administrative hassles and the testing itself would result in beneficiaries losing coverage.
The requirement to address the impact on coverage could raise problems for other Medicaid changes, too.
Some states, including Kentucky and Indiana, are temporarily locking people out of Medicaid coverage if they don't renew their eligibility on a specified schedule or report changes in income that could affect their eligibility. As income and work hours fluctuate, these rules can cause beneficiaries to lose coverage.
The decision could also raise uncertainty about premiums for Medicaid beneficiaries, which can make Medicaid unaffordable. The court decision applied to the entire Kentucky waiver, including the state's proposed Medicaid premiums which would be the highest approved for Medicaid.
Yes, but: The decision could be appealed, or courts could rule differently if cases are brought in other states. The court remanded the waiver to HHS, and it could resurface with changes.
Also, the court did not rule that waivers resulting in coverage losses are always impermissible — only that HHS must address the question of coverage before approving a waiver.
What's next: The waiver process has generally played out far from the spotlight, with both Democratic and Republican administrations stretching waiver authority to further their policy goals. Now, waivers are coming under greater scrutiny, and it's possible that Kentucky could usher in a wave of similar legal challenges. 
Go deeper