The electric scooter wars are entering a new phase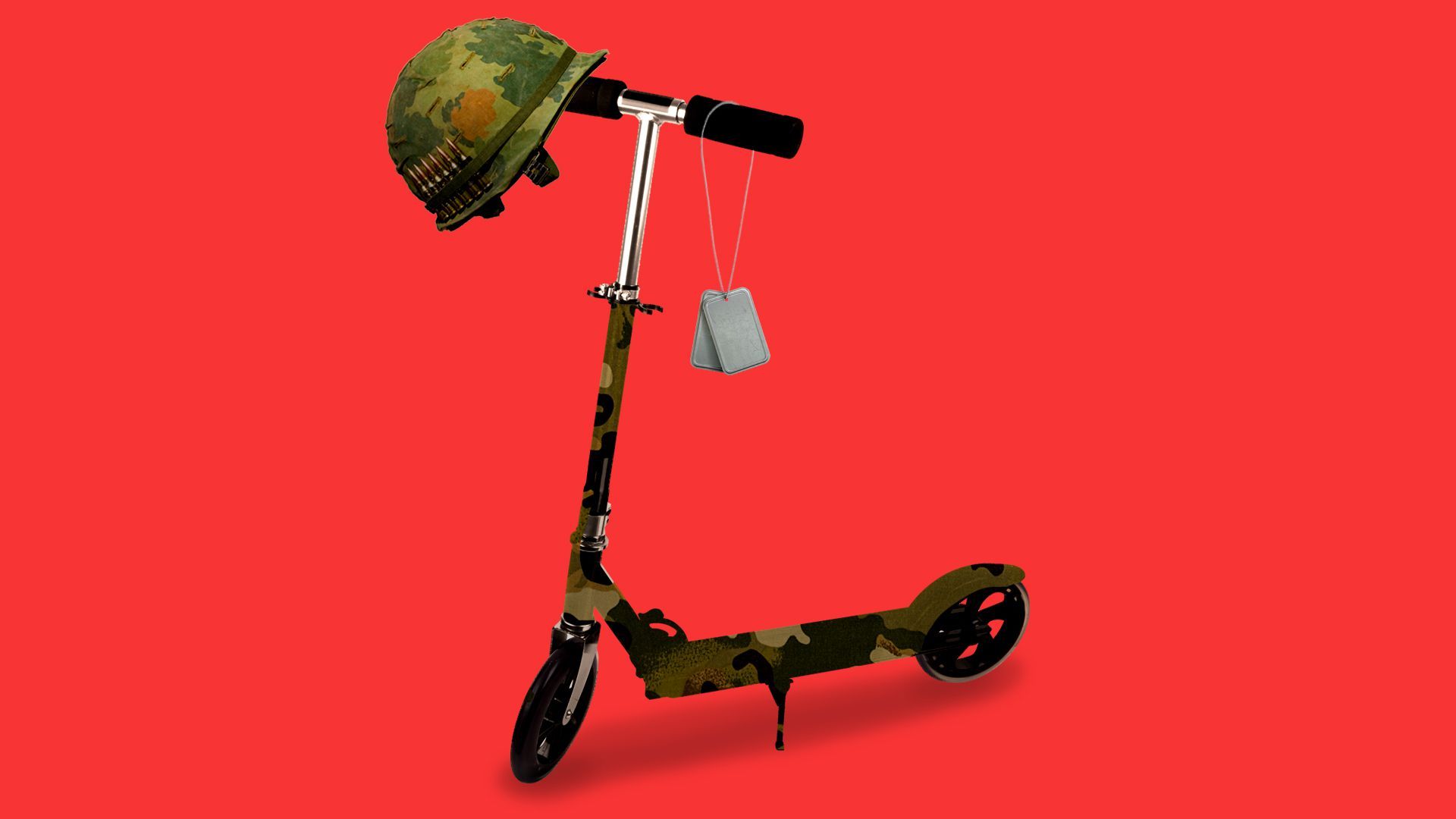 Uber yesterday announced that it participated in Lime's new funding round, which topped out at $335 million, and that the two sides are working on a strategic partnership whereby people would be able to rent Lime scooters via Uber's app.
Why it matters: New developments suggest a consolidation phase is coming in the electric scooter wars. We're heading toward full-stack local transportation companies, and what we've seen with bikes — e.g., Uber buying Jump, Lyft buying Motivate — should eventually come to scooters.
The details: The strategic partnership isn't yet finalized, but a source says it will include at least temporary restrictions on both sides. For Uber, that means rules around its own e-scooter fleet launches (although it says it isn't pulling its SF permit request) and investing in Lime rivals. For Lime, that means working with other ride-hail companies.
Lime executive Caen Contee adds that Uber can receive additional equity, based on milestones tied to Lime usage via Uber's app. This is similar to the agreement Uber signed earlier this year with bike-share company Jump, which Uber acquired just months later.
Lyft, meanwhile, is said to be working on its own partnership with Spin. No details yet, nor confirmation from either company, but it shouldn't be too surprising. There are basically three big scooter-share companies right now: Lime (partnered with Uber), Bird (led by someone who left both Lyft and Uber on not-so-great terms) and Spin (winner winner, e-scoot dinner).
Go deeper