Cybersecurity is the real threat to grid resilience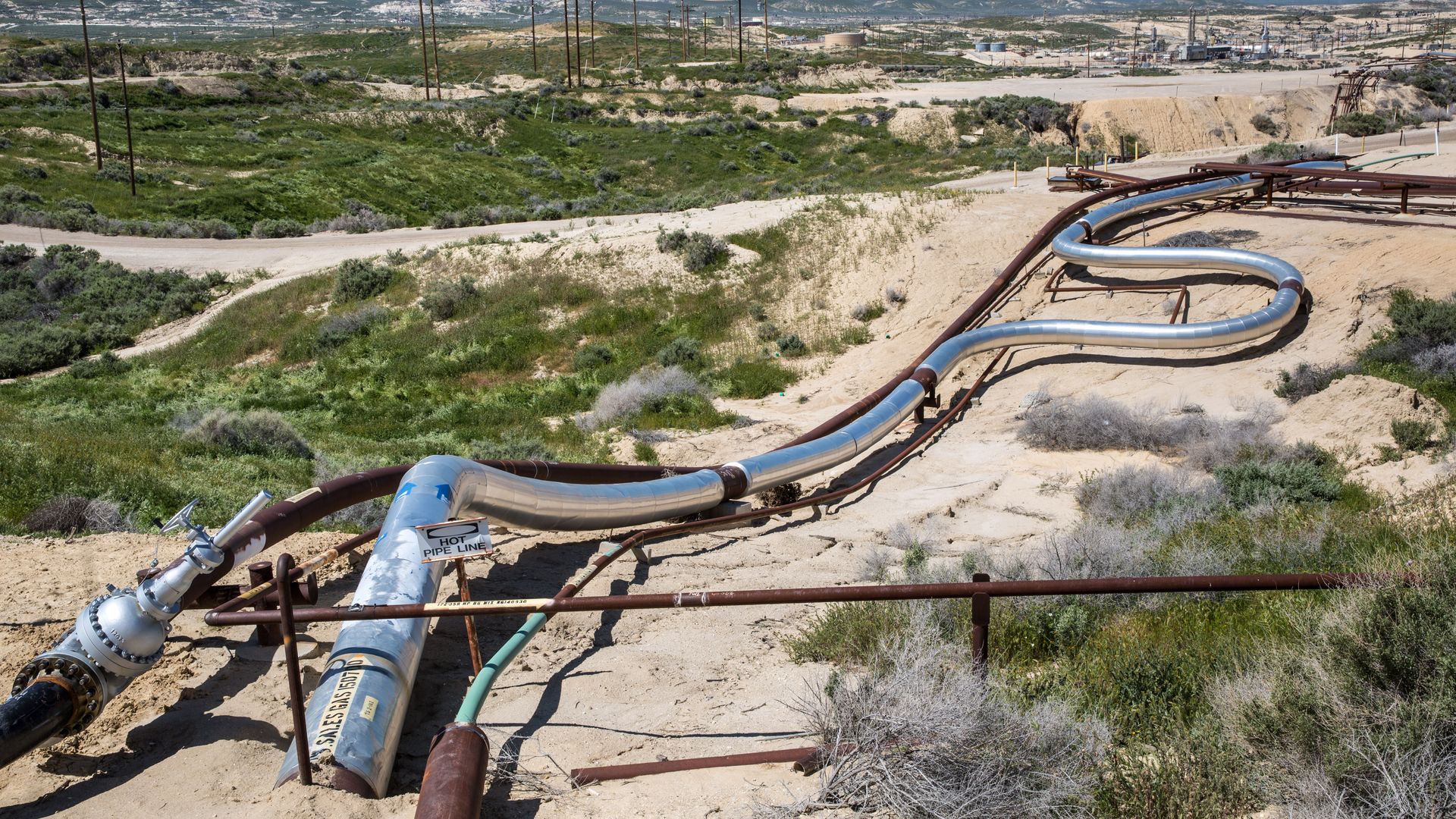 America's pipelines and electric grids are vulnerable to major disruptions from "an adversarial attack or natural disaster," according to a recent Department of Energy (DOE) plan. But DOE's proposed near-term solution — ordering electrical grip operators to buy electricity from coal and nuclear power producers — misses the point. "Fuel security and diversity" are not the most critical measures for enhancing grid resiliency — robust cybersecurity is.
The big picture: Technological improvements to the production and transmission of electricity promise plentiful and cheap power. But technology has introduced cybersecurity vulnerabilities that are independent of how the energy is produced. These weaknesses are the real threat to grid resilience, and subsidies for failing coal and nuclear plants will not address them.
Federal policies favoring increasingly uncompetitive fuel sources deflect from the real threats to U.S. energy infrastructure. Natural gas, for example, has become a significant primary fuel source for electrical power and plays a key role in reducing carbon dioxide emissions from electricity generation. Ensuring the cybersecurity of our electric grid will therefore entail securing a million miles of natural gas pipelines.
The private sector — the owners and operators of the U.S. energy system, and the owners of the technology — understands this. For example, pipeline operators already share cyberthreat intelligence with industry and government clearinghouses. And electric grid operators recognize that protecting the grid is more complicated than the "gates, guns and guards" required for physical infrastructure.
The bottom line: Vulnerabilities to cyberattacks that technology and microgrids introduce must be addressed. But because coal and nuclear plants are just as susceptible to hackers as gas and renewable-fueled power systems, coal and nuclear subsidies will not do so, even in the near term. Rather, government and energy producers must work together to develop comprehensive cybersecurity measures.
Richard D. Kauzlarich is a former U.S. ambassador and the co-director of the Center for Energy Science and Policy at George Mason University.
Go deeper