Centrist Democrats' new climate rallying cry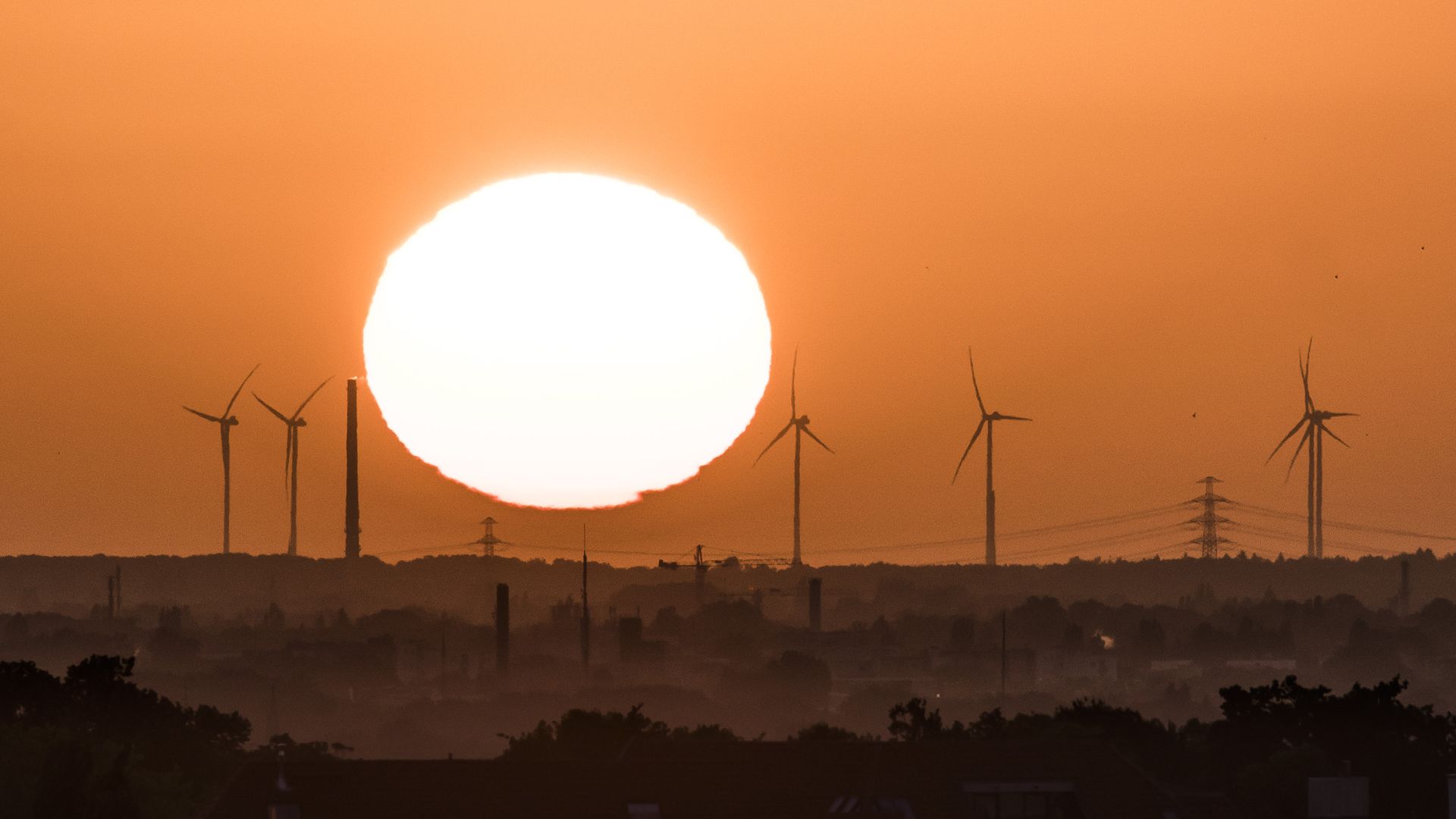 A centrist Democratic group says the party has botched its climate and energy strategy for many years — with dire consequences at the ballot box — and should offer a vision that embraces the nation's fracking boom alongside renewables and efficiency.
The big picture: The group, New Democracy, has a new paper today that says President Trump and Republicans have overplayed their hands with "nihilistic" stances on climate and coal, creating a political opening that Democrats can exploit — if they learn from the past.
The paper comes ahead of a daylong, multi-issue symposium the group is holding in Washington, D.C. on Thursday.
New Democracy's director is Will Marshall, who decades ago co-founded the now-defunct Democratic Leadership Council that became a platform for party moderates like then-Arkansas Gov. Bill Clinton.
"Legitimately concerned about climate change, many top Democrats have simply lost a realistic perspective on domestic energy politics, and especially the major economic and environmental value of the shale oil and gas boom."
— Paul Bledsoe, an adviser to the group who worked on climate in the Clinton White House
Why it matters now: The paper is a window into the larger positioning and tensions — which were on display well before the 2016 cycle — that Democrats face in crafting climate positions for the 2018 midterms and beyond.
"All Democrats have serious approaches to climate change, but shale gas is key to decarbonization and economic growth in most places, so supporting its critical for Democrats to take purple districts. We must be a big tent party to win," Bledsoe tells Axios.
One level deeper: The paper highlights the shale oil-and-gas boom that took flight during the Obama years, which has helped lower U.S. CO2 emissions as cheap gas has increasingly displaced coal in power markets.
Bledsoe argues that many in the party have distanced themselves from the "shale windfall," ceding ground to Republicans and giving the "false impression" that most Democratic lawmakers agree with "keep it in the ground" advocates.
It says a mix of technologies — including renewables, nuclear, carbon capture and electric vehicles — and revived regulations can put the country on a path to achieving emissions cuts of 90% by 2050, and breakthroughs in storage and other tech could bring deep decarbonization faster.
"Regarding nuclear power, carbon capture and storage, and other extremely valuable energy and climate policies, many Democrats have consistently ceded their rhetoric and policy approaches to extremist environmental advocates," the paper states.
It argues that Democrats must "stop outsourcing energy messaging to often-elitist environmental advocates who are painfully out of touch with the concerns of average Americans."
What's next: The paper says that, going forward, Democrats should embrace the idea of "American Energy Abundance and Climate Protection," and offers a 20-point political guide for how to talk about the topic.
Go deeper