Ethiopia and Eritrea declare end to cold war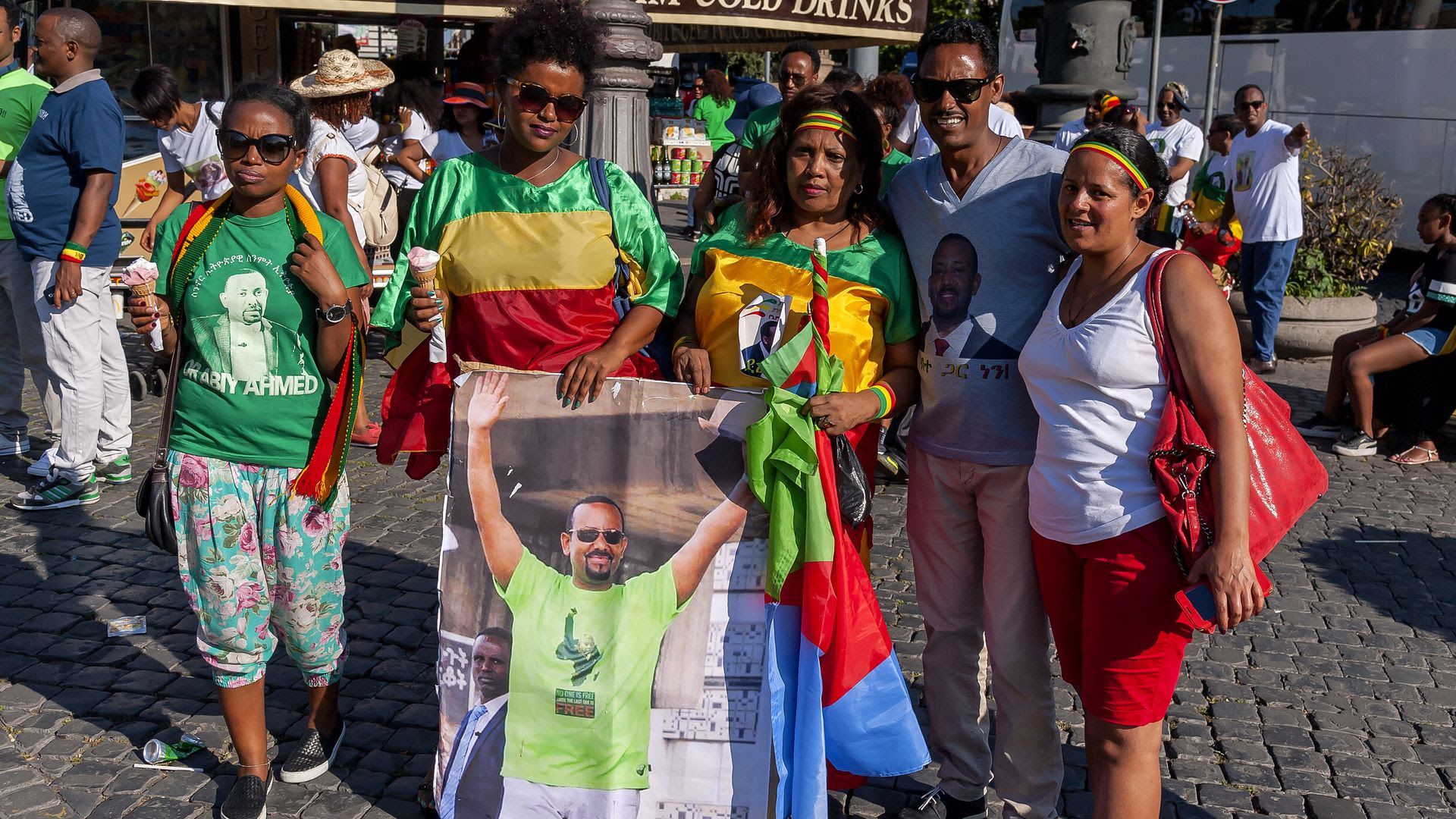 In a moment that seemed unthinkable just months ago, the leaders of Ethiopia and Eritrea today declared that they are no longer at war.
The backdrop: The two neighbors and rivals fought a hot war from 1998-2000 which left 80,000 dead, and hostilities remained frozen in place after Ethiopia rejected the ensuing peace deal over a border dispute.
Per the BBC, "For the last 20 years, it has been impossible to travel directly from one nation to the other. There have been no flights, the land border was closed, and telephone lines did not work. This raises the possibility that families who have been divided by the conflict could finally be reunited."
Who to watch: Abiy Ahmed, Ethiopia's new reform-minded prime minister, who launched the peace talks and is bringing rapid-fire change to his country.
"You don't want to exaggerate but for Ethiopia, a country where everything has been done in a very prescriptive, slow and managed way, these changes are unprecedented. His main task is to satisfy all expectations of all groups in a huge and diverse country. That's impossible but he's trying to do so with some gusto."
— Ahmed Soliman of Chatham House,
to the Guardian
Go deeper