The U.K.'s long-term plan for electric vehicles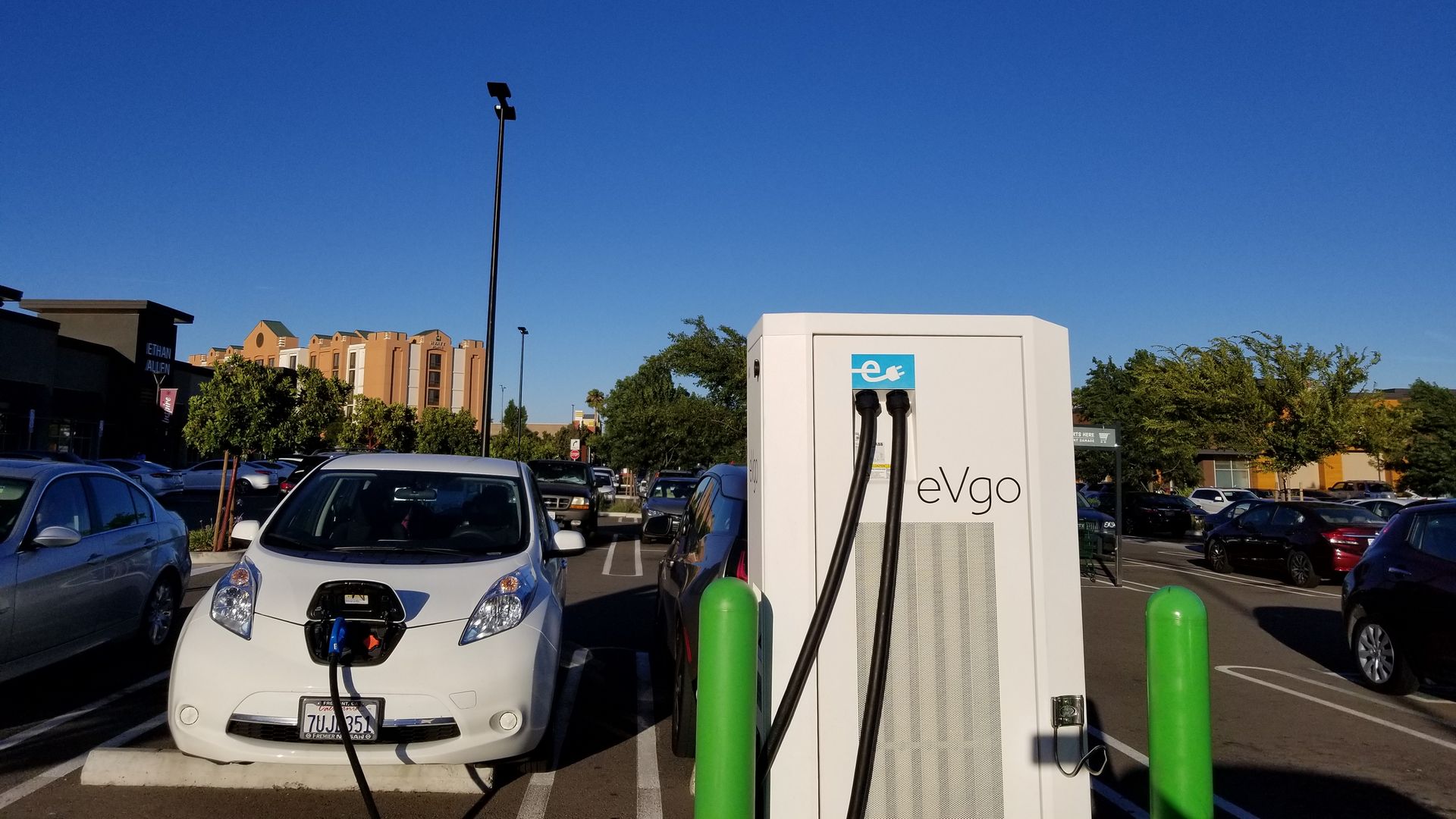 British officials on Monday published their long-term plan for transitioning away from traditional gasoline and diesel vehicles — a move aimed at cutting traditional pollutants and greenhouse gases.
Why it matters: While battery costs are falling and automakers are offering more electrics, policy will nonetheless play a major role in determining the speed of electric and plug-in hybrid penetration worldwide.
Highlights: The plan calls for — but does not require — new sales of cars and vans to be "effectively zero emission by 2040," with an interim target of at least 50% of new car sales to be "ultra low emissions" by 2030.
It also includes a new $530 million Charging Infrastructure Investment Fund to "accelerate the roll-out of charging infrastructure by providing funding to new and existing companies that produce and install charge points."
The intrigue: Via The Financial Times, "The release of the new policy has been delayed for months by intense lobbying, and the document reveals that the government is sticking to the 2040 target for ending the sale of conventional petrol vehicles, despite pleas from British mayors to bring the target forward to 2030."
Yes, but: Environmentalists and others pointed out that the plan has plenty of caveats and leaves plenty of room for gas-electric hybrids (h/t to Carbon Brief's Simon Evans for highlighting some of the reaction).
The plan notes that regulators "expect" that in 2040 the "majority" of new cars and vans sold to be zero-emissions and that all of them will have "significant zero emission capability."
Go deeper