2020 is the last straw for Starbucks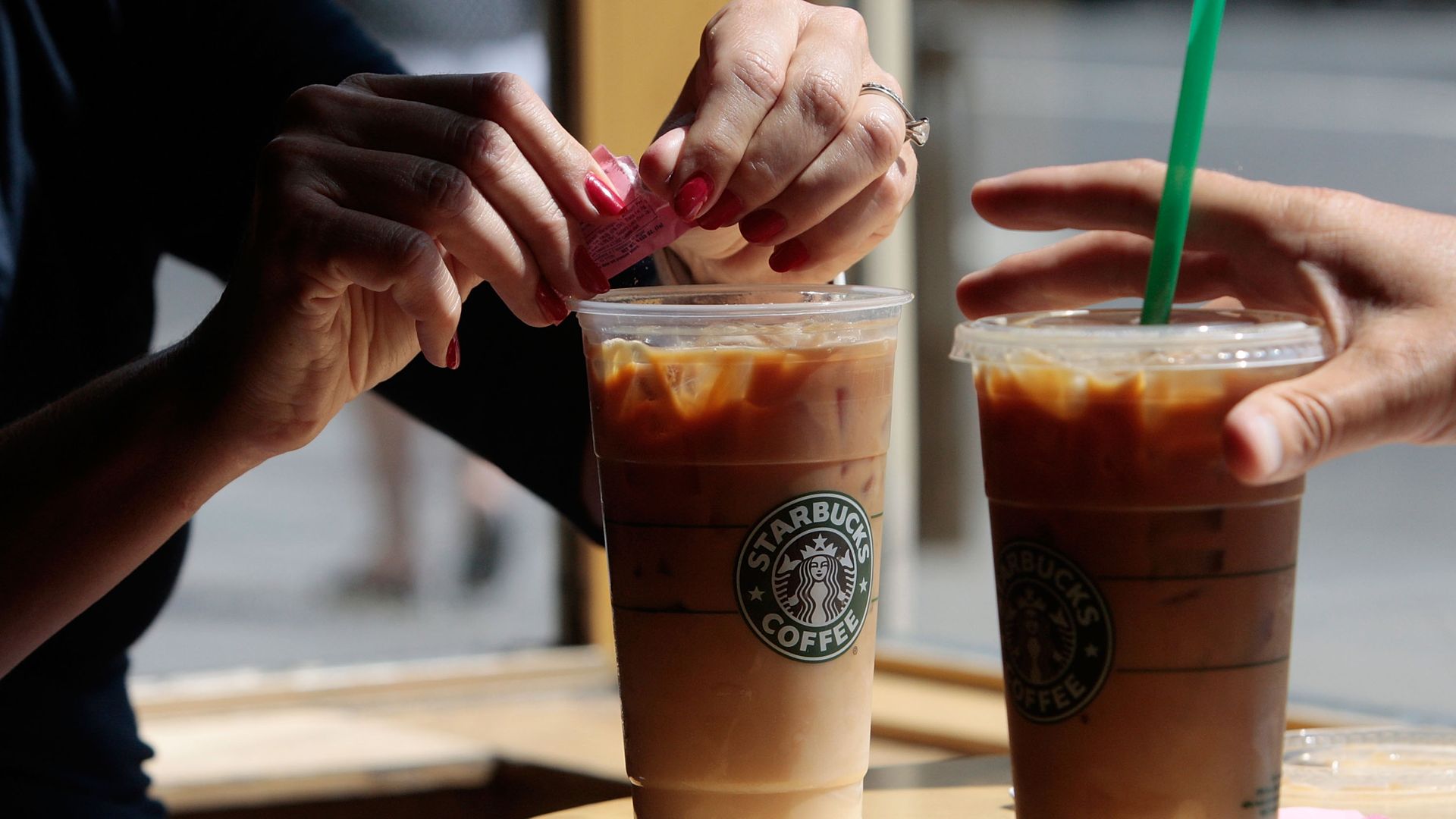 Starbucks announced on Monday a phase-out of plastic straws in their 28,000 stores across the world by 2020, planning to replace them with a "strawless lid" and straws made of paper and recyclable plastic.
Why it matters: Starbucks estimates that this change will remove a billion single-use straws from its stores each year. Straws represent an especially unnecessary plastic to many, used once for minutes before being discarded, and have been linked to deaths of marine and bird life due to improper disposal.
The big picture: According to organization For a Strawless Ocean, Americans use 500 million plastic straws each day — and the majority end up in the ocean. The Ellen MacArthur Foundation estimates that the mass of plastic in the ocean will surpass that of marine life by 2050.
The bans are in vogue, and some activists hope the straw bans may serve as a "gateway plastic" to reducing other single-use plastics.
The UK announced a full phase-out of straws and cotton swabs in April.
Seattle became the first major U.S. city to ban plastic straws on July 1.
Yes, but: Plastic straws aren't the biggest culprit in plastics pollution, they're just easy to remove. While banning them would reduce pollution overall, it would make a small dent and the world's largest buyer, McDonald's, hasn't announced any planned phase-out.
Go deeper