Go deeper: Saudi Aramco's fading IPO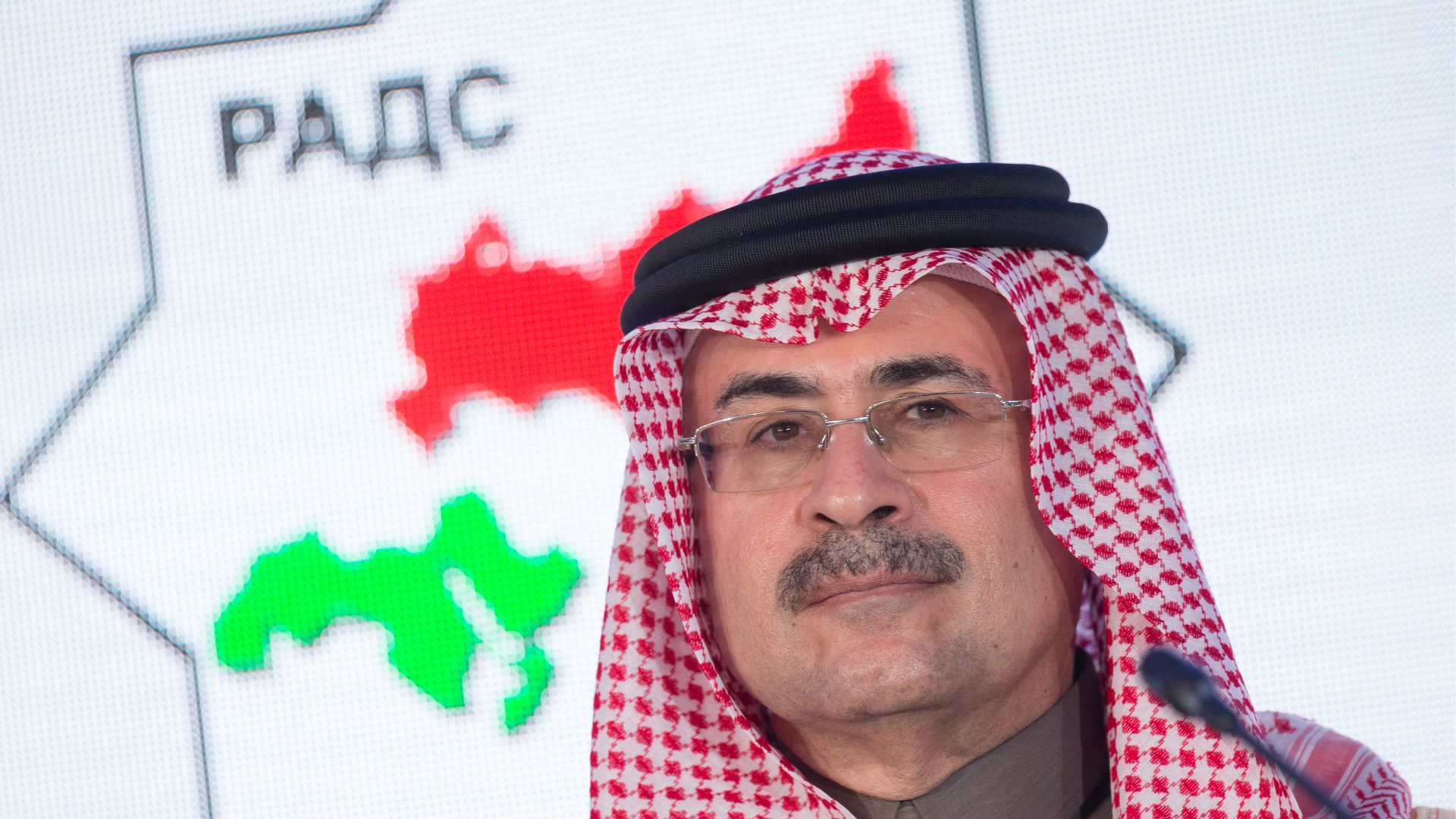 Multiple new reports suggest the initial public offering of Saudi Arabia's massive state oil company Aramco may be shelved, not just delayed.
Why it matters: Saudi officials had hoped to raise tens of billions of dollars to help fund the kingdom's economic diversification by going public with a small piece of the company.
The IPO has been a part of the wider agenda of Crown Prince Mohammed bin Salman, the aggressive and ambitious heir to the Saudi throne, but has been mired in delays and uncertainty.
The latest: A newly published Financial Times interview with CEO Amin Nasser only grazes the topic, but in the article he says that the government had not determined whether it will happen.
That's a slight shift from Nasser's comments in recent months, like these in March, when he said the outstanding questions were about timing and listing venue.
More signs: The Wall Street Journal reported late last week that the IPO might be scuttled outright, and quoted an anonymous senior exec saying, "Everyone is almost certain it is not going to happen."
A weekend Bloomberg piece similarly says that many, including senior Aramco officials, doubt it will occur. Some key executives working on the offering have left or taken other roles, they report. Bloomberg notes that one headwind is...
The Trump factor: "With Republicans facing tough midterm elections in November, he's pressured Saudi Arabia to pump more oil, and cheaper crude means a lower valuation for the company."
Worth noting: An Aramco rep has declined to comment to Axios in recent days.
Go deeper