Report: Scrapped U.S.-South Korea military drill would have cost $14 million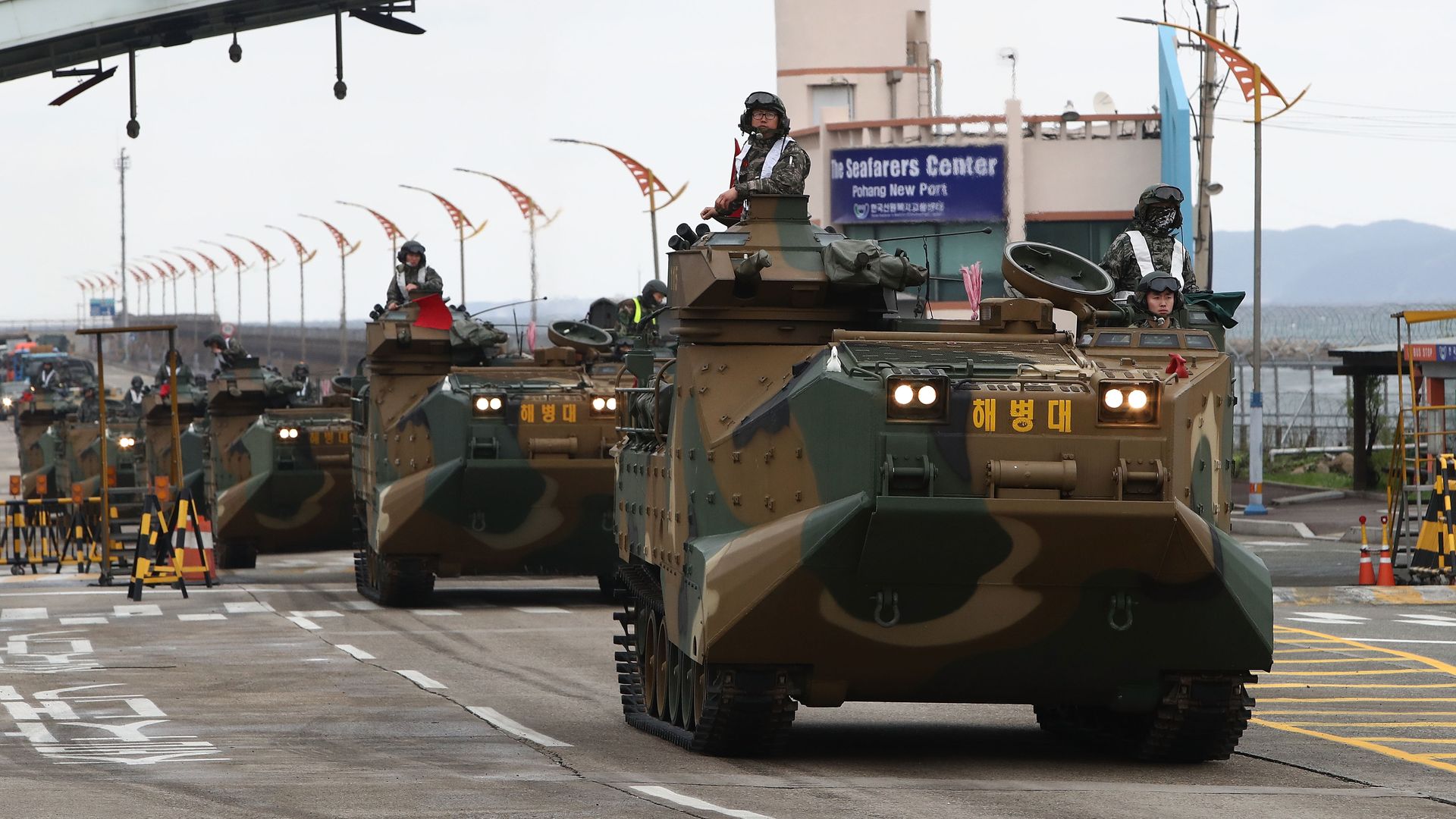 The "war games" President Trump vowed to end in an announcement on Twitter just last month, referring to a joint U.S.-South Korea military exercise that was cancelled following the complaint by the president, would reportedly have cost about $14 million, Reuters reports citing U.S. officials.
Why it matters: Some officials argue that this "cost-saving" antic really isn't going to save the U.S. military — which has a budget of $700 billion this year — loads of money, because the troops that would have been involved in the exercises will still require the same training and certification, Reuters adds. The annual joint exercise was suspended indefinitely, the Pentagon later announced, to show support of the Singapore summit between Kim Jong-un and Donald Trump.
Yes, but: "The $14 million price tag compares with a recent contract awarded to Boeing Co. for nearly $24 million for two refrigerators to store food aboard Air Force One," Reuters explains. However, the Boeing contract was later voided because of the potential crafting of a new Air Force One plane.
Go deeper