Newly elected president of Mexico lays out plan to tackle drug war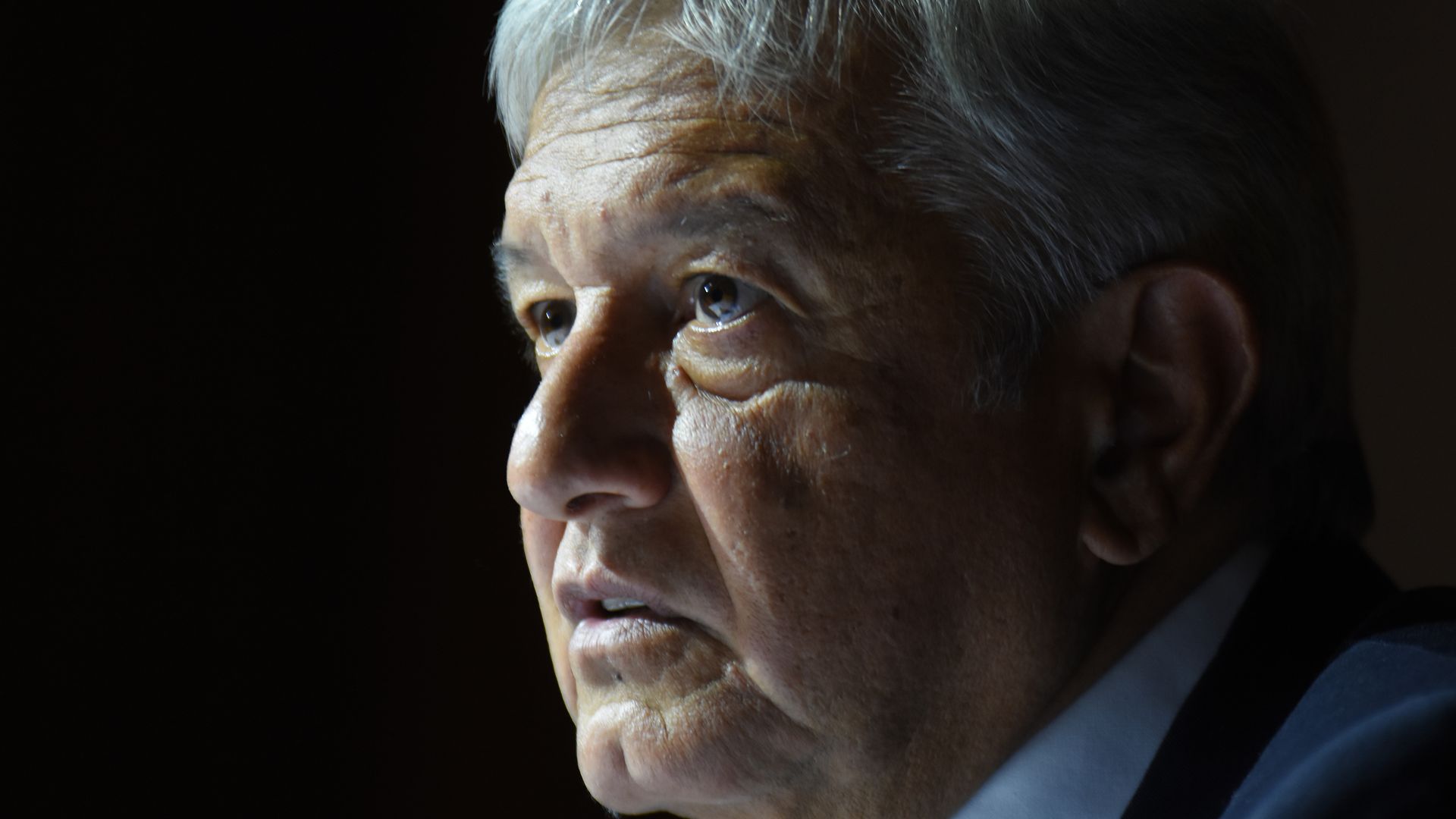 Mexico's incoming president, Andres Manuel Lopez Obrador, is hoping to tackle the country's increasing drug problem, Reuters reports.
Why it matters: Mexico is "[reeling] from a militarized drug war," per Reuters. Obrador hopes to "rewrite the rules of the drug war," proposing decriminalization, taking military personnel off the streets, and honing in on the causes of poverty which feed into the drug war.
The administration is adopting a concept of "transitional justice," Reuters reports. Obrador's proposed interior minister Olga Sanchez said: "Not only will it be amnesty, it will be a law to reduce jail time."
Sanchez said the new administration — which takes office in December — "will propose decriminalization, create truth commissions, we will attack the causes of poverty, we will give scholarships to the youth and we will work in the field to get them out of the drug situation."
Obrador's security minister pick, Alfonso Durazo, said that within three years they hope to remove some of the military from the streets, Reuters reports, and professionalize police.
Flashback: The approach somewhat mirrors one taken by former president Lazaro Cardenas in 1940, Reuters explains, when he decriminalized drugs and proposed treating addicts as patients — not criminals. The changes last six months before "shortages of cocaine and morphine during World War Two" resulted in the law being cancelled.
What's next: After the administration gets into office, the plan will be proposed to the public for feedback. If it receives support, it will be sent to Congress.
Go deeper