Al Qaeda branch claims attack in Somalia that left at least nine dead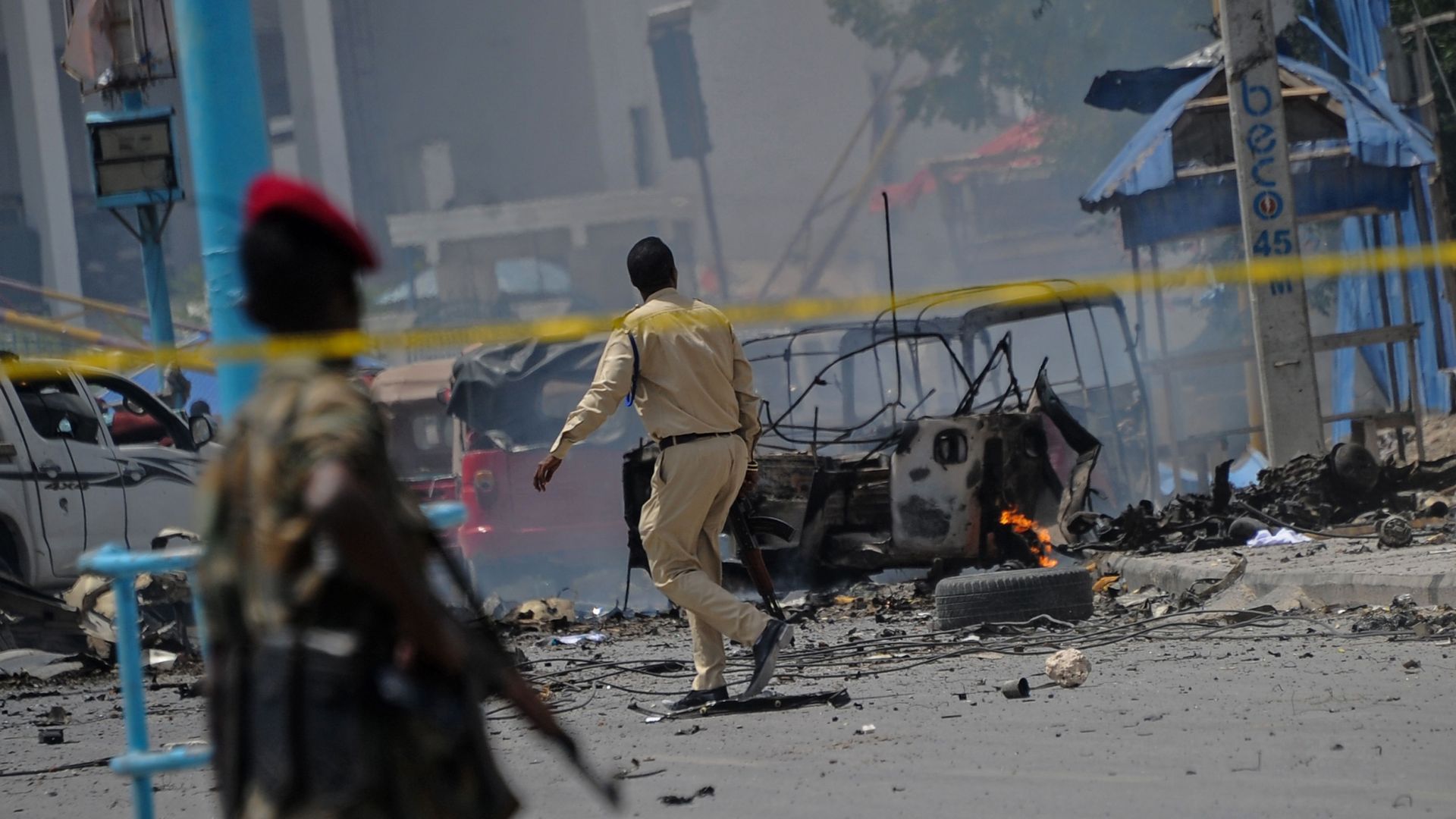 At least nine people were killed and 13 injured on Saturday in an attack on Somalia's interior ministry that has since been claimed by al Qaeda branch, al-Shabab, the Associated Press reports.
The details: A suicide car bomb at the gates of the ministry led the attack, per the AP, which turned into a two-hour gun battle. Police Captain Mohamed Hussein told the AP that dozens of people were rescued. This comes as the international community has expressed concern that local troops in Somalia "are not yet ready" to take on the country's security from "a multinational African Union force."
Go deeper