Scooters could be collateral damage in the trade war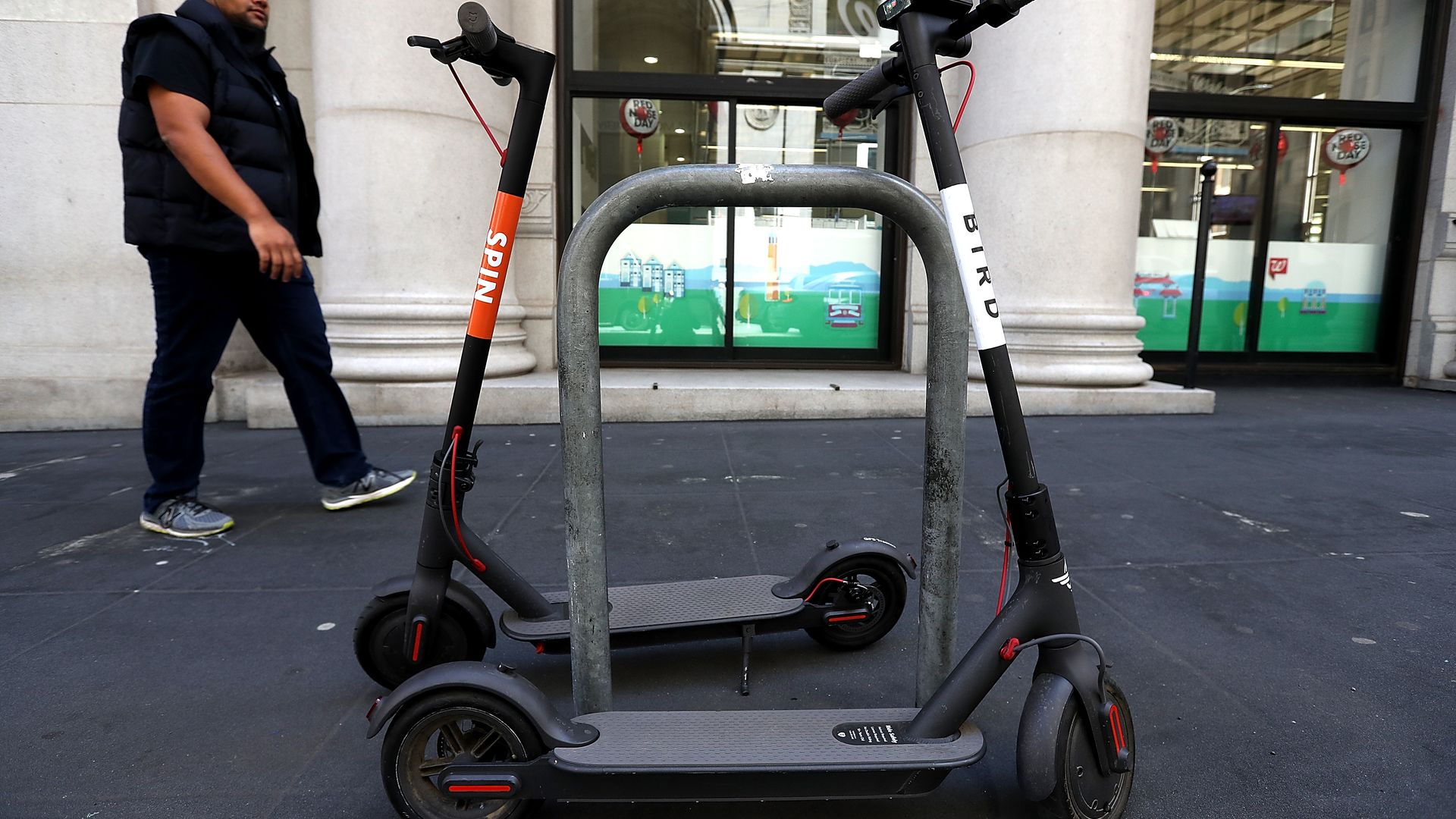 The Trump administration's new tariffs on Chinese imports may include a new Silicon Valley darling: Electric scooters.
Why it matters: This could hobble a popular new mode of hyper-local transportation, as most U.S. e-scooter companies use vehicles manufactured in China.
Status: This morning, tariffs on $34 billion worth of Chinese goods went into effect.
While imports of scooters don't appear to be currently affected, some import codes used by scooter startups are part of a proposed list of an additional $16 billion worth of goods the administration is considering adding.
What companies told Axios last month:
Segway-Ninebot, which makes e-scooters: "Tariffs will definitely increase U.S. consumer cost. Possibly, rates of scooter sharing companies could go up."
Spin: "Spin is deploying electric scooter programs across American cities and part of this depends on foreign manufacturing. We're combining this manufacturing with the prowess of our American engineers, operations and policy people who are helping us build these new urban mobility systems. There's a strong harmony in how world trade works, and the tariff goes against this entirely."
Lime: "We are closely monitoring the situation and remain committed to providing top quality products for our customers. We will continue advocating for policies that keep affordable, environmentally responsible transportation options available in cities across the country and around the world."
Bottom line: A 25% price increase for each scooter might be manageable for the largest players, but it could make the math nearly impossible for smaller upstarts.
The story has been updated with additional information to clarify that tariffs on scooters are still being reviewed by the administration.
Go deeper