By the numbers: SUVs to blame for death surge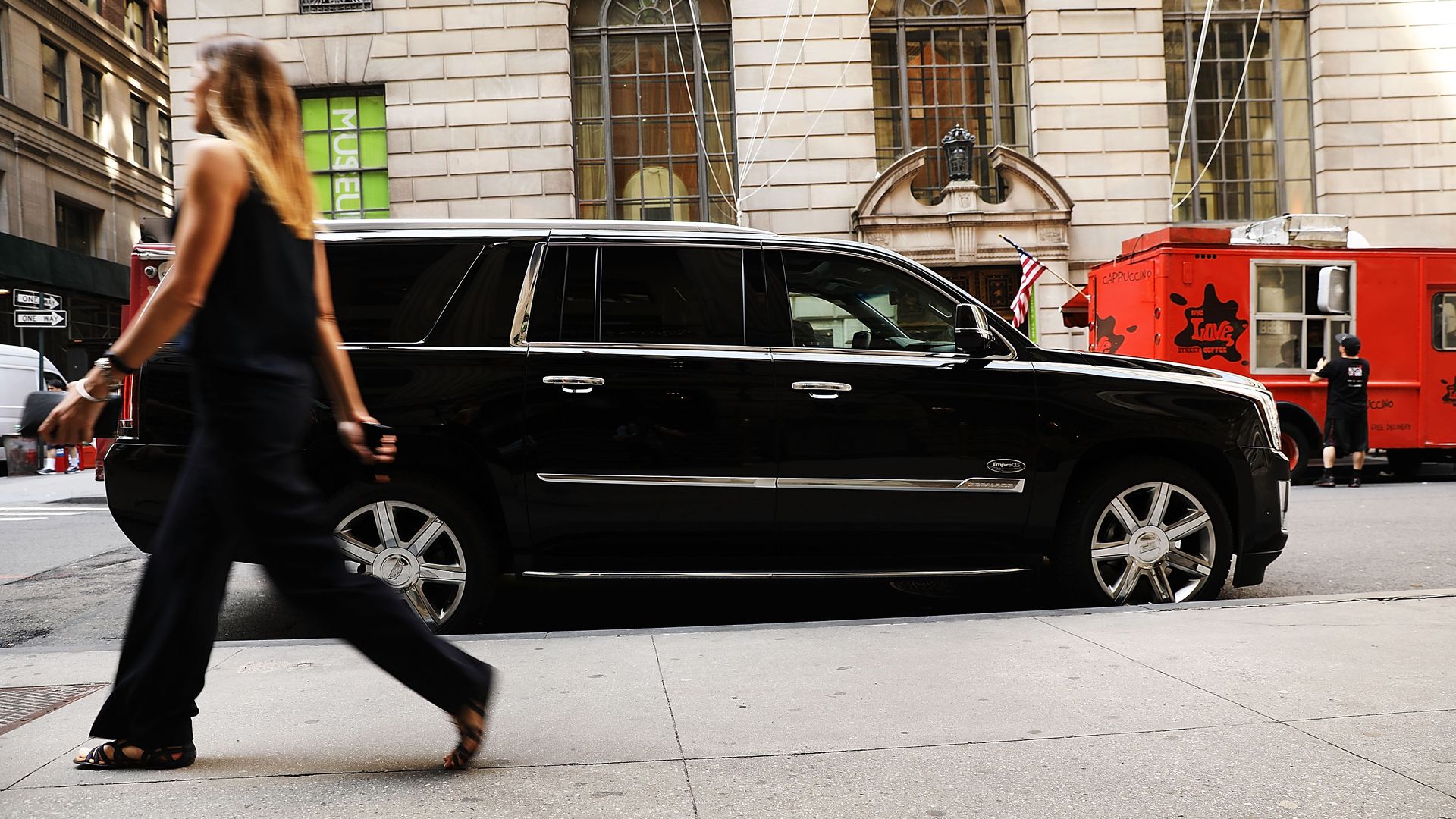 Pedestrian deaths are up 46% since 2009, a USA today/Detroit Free Press investigation found, but it's not texting or calling while driving that's causing the increase — it's SUVs.
One horrifying statistic: In 2016 alone, almost as many pedestrians died on or along U.S. roads as those who have died in combat in Iraq and Afghanistan since 2002.
The pedestrian problem by the numbers
All figures were reported by USA Today following their investigation.
Fatalities:
5,987 pedestrians were killed in 2016.
The 10 cities with the "highest pedestrian death rate in fatal traffic crashes": Detroit, Michigan; Newark, New Jersey; St. Louis, Missouri; Baton Rouge, Louisiana; Miami, Florida; San Bernardino, California; Birmingham, Alabama; Tampa, Florida; Fayetteville, North Carolina; and Phoenix, Arizona.
16% of people killed in traffic accidents in 2016 were pedestrians.
The SUV factor:
60% of new vehicle sales are SUVs and pickup trucks.
In 2015, the National Highway Traffic Safety Administration reported that almost 40% of pedestrian fatalities are due to SUVs and pickups, and that people are "2-3 times more likely to suffer a fatality when struck by an SUV or pickup truck than when struck by a passenger car."
Other factors:
Speed: The probability of death is 85% when a vehicle is averaging 40mph in a crash; that's 45% at 30mph, and 5% at 20mph.
Braking: U.S. Department of Transportation researchers found that automatic emergency braking "could reduce up to 5,000 vehicle-to-pedestrian crashes and 810 fatal crashes per year."
Go deeper