Fourth wrestler says Rep. Jim Jordan knew about OSU sexual abuse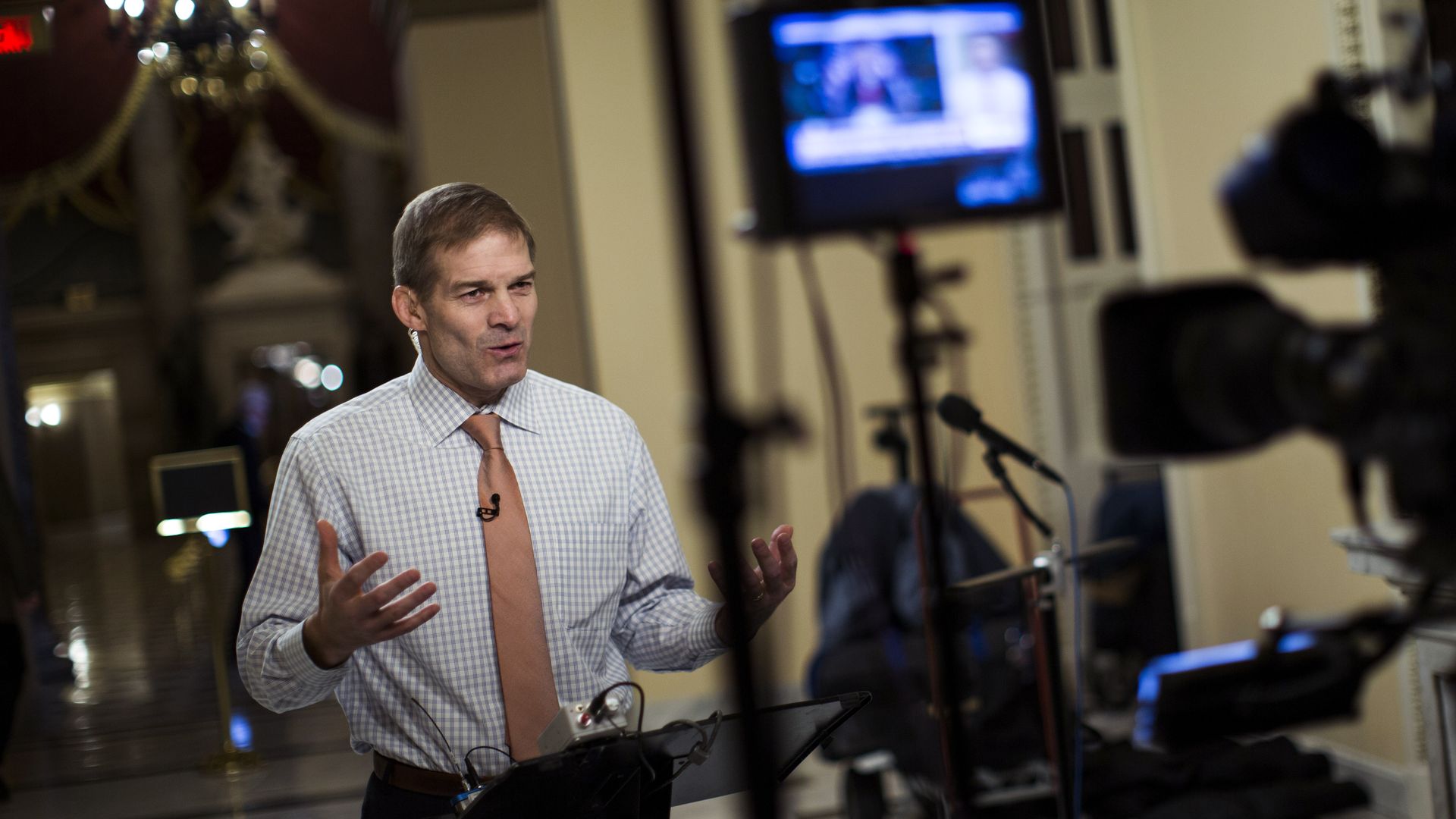 A fourth former wrestler at Ohio State University, Shawn Dailey, tells NBC News that he "was groped half a dozen times" by the team doctor while Ohio Rep. Jim Jordan was the assistant wrestling coach.
The details: Jordan has denied having any knowledge of sexual abuse from the doctor, Richard Strauss, during his time at OSU. Dailey told NBC that it "was very common knowledge in the locker room that if you went to Dr. Strauss for anything, you would have to pull your pants down...There were so many signs about what Strauss was doing and that they were ignored. It's very frustrating." President Trump said on Thursday that he believes Jordan, a House Freedom Caucus member, "100%."
Go deeper