Go deeper: Meet the former coal lobbyist replacing Scott Pruitt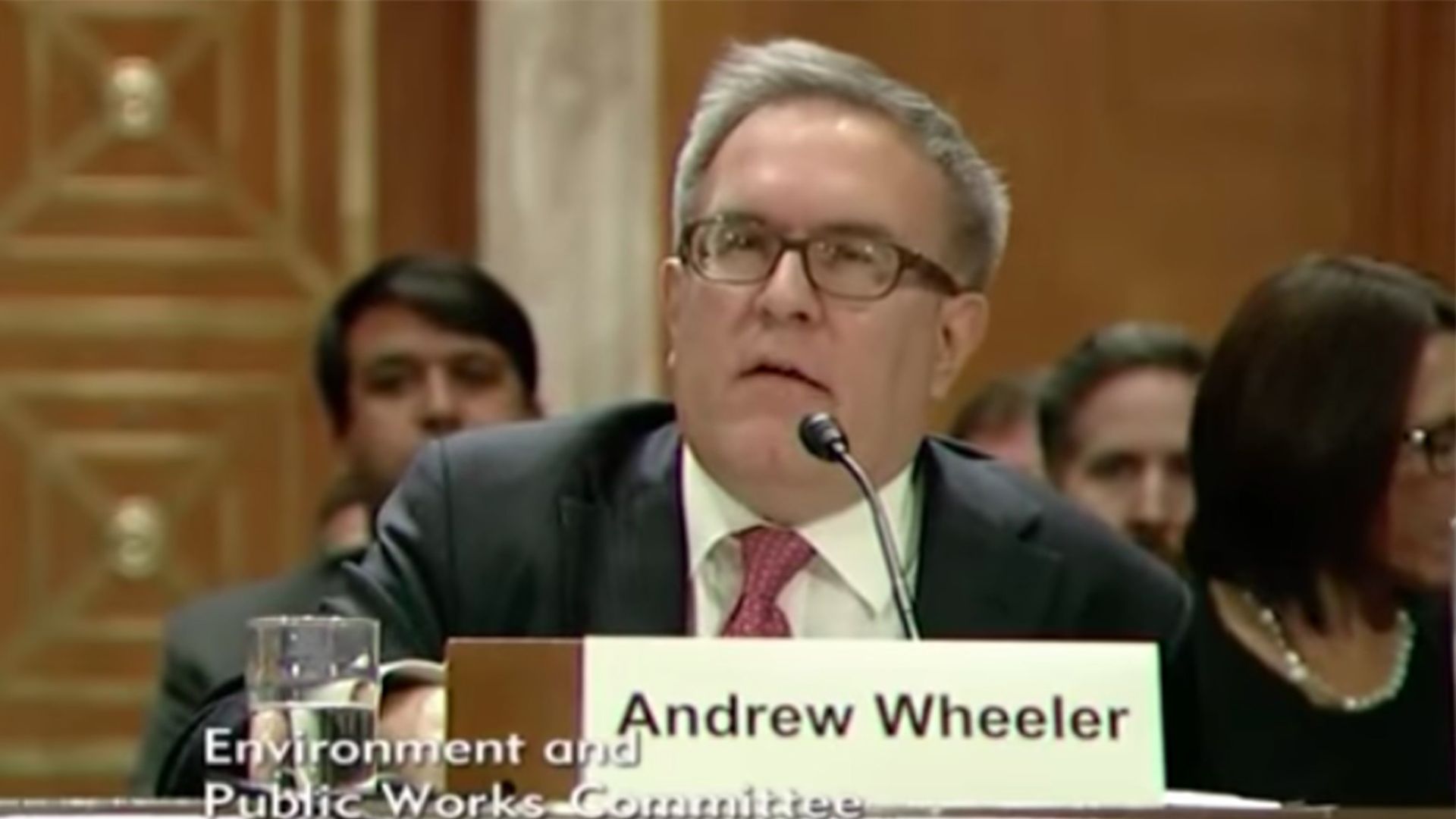 The departure of scandal-plagued Scott Pruitt as head of the Environmental Protection Agency on Thursday led President Trump to tap the agency's second-in-command, Andrew Wheeler, to take over as acting administrator.
The big picture: Amid backlash and numerous federal and congressional inquiries over Pruitt's controversial spending habits, management decisions and ethics practices, many have speculated that Wheeler would take over should Pruitt resign or fired. But just last week, he told the told the Washington Examiner he had no interest in taking Pruitt's job. 
"I could have put my hat in the ring for the administrator. I wasn't interested in that. I am still not interested in that. I am the deputy administrator and that is what I am focused on doing."
— Wheeler told the Examiner
Key details:
Wheeler, like his predecessor, has been skeptical over the argument that the burning of fossil fuels is the primary cause of global warming.
Trump tapped him last October for the number two slot at the agency, and the Senate confirmed him in April by a 53-to-45 vote.
His confirmation came after he faced scrutiny over his past lobbying work with Murray Energy, the country's largest privately-owned coal company that sued the EPA on multiple occasions. The coal giant had vigorously fought the Obama administration's attempts to reduce carbon emissions and bolster environmental and public health regulations.
Wheeler's history:
Wheeler worked as a top aide for Sen. Jim Inhofe, a committee member and former chair of the Senate Environment and Public Works Committee from 1995 to 2009.
He supported efforts to exempt industrial plants from heightened pollution controls in the aftermath of Hurricanes Katrina and Rita, and fought to shield polluters from liability for harm caused by the release of toxic chemicals.
Wheeler had also worked to defeat climate-related proposed bills before lawmakers.
Go deeper: How things will (and won't) change at EPA with Scott Pruitt gone
Go deeper