LaCroix billionaire accused of harassment and unwanted touching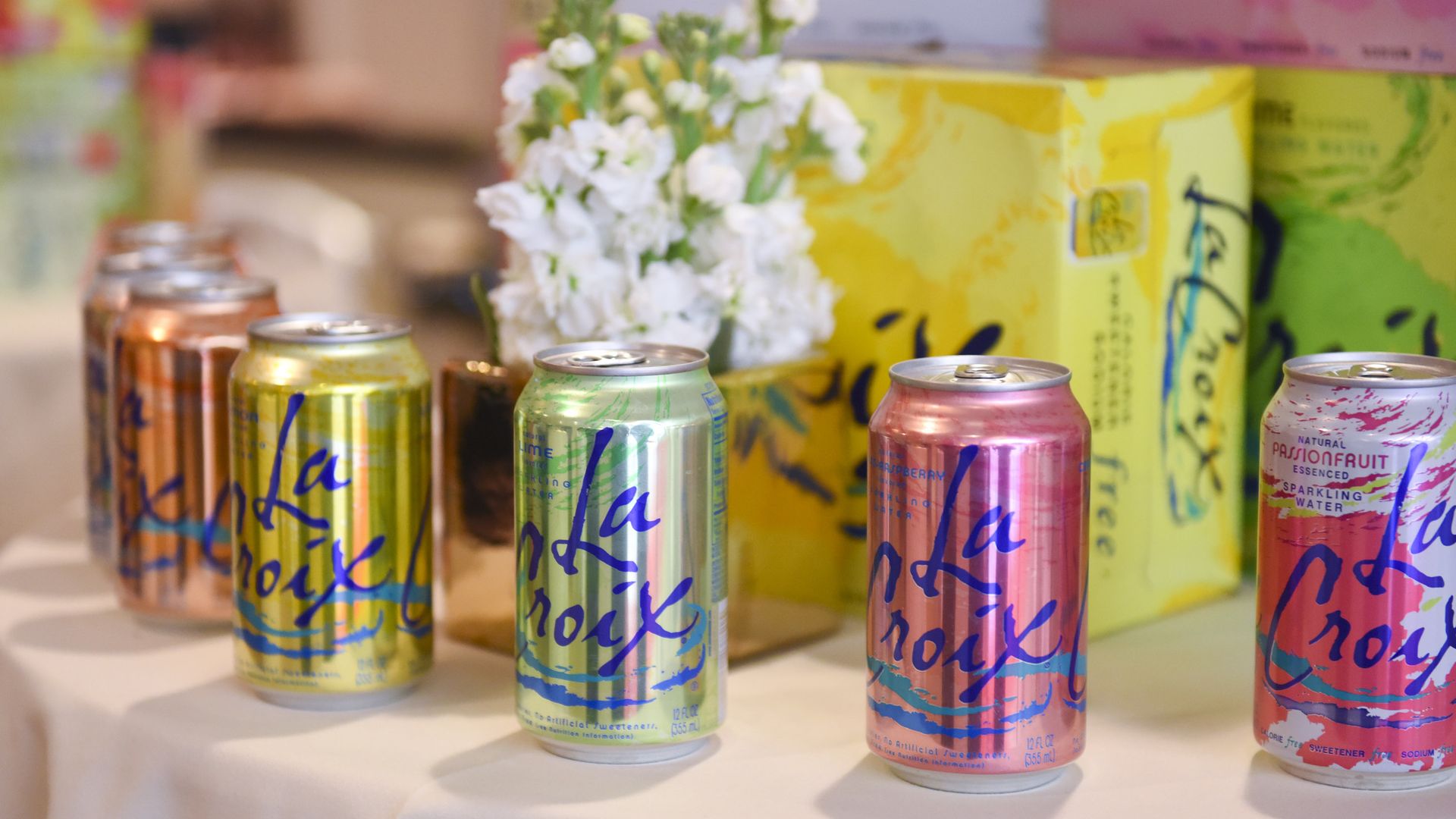 Nick Caporella, the billionaire CEO of National Beverage Corp., which owns LaCroix sparkling water, is being accused by two pilots of sexual harassment and inappropriate touching, the Wall Street Journal reports.
The details: The pilots allege that this behavior occurred "on more than 30 trips from 2014 to 2016," per the WSJ, while they flew second-in-command with Caporella. Caporella and his attorney, Glenn Waldman have denied the allegations, with Waldman stating that his client is being targeted "because he is wealthy and in his 80s."
What they're saying:
Pilot Terence Huenefeld said in a lawsuit, which was settled, that Caporella touched him on 18 flights in 2016. According to WSJ, the lawsuit says that Caporella "repeated unjustified, unwarranted and uninvited grabbing, rubbing and groping of Terry's leg in a sexual manner, reaching up towards Terry's sexual organs."
Another pilot, Vincent Citrullo, said that on 14 flights, Caporella "engaged in unwanted touching, including grabbing Mr. Citrullo under his armpit, under his thigh and moving his right hand up Mr. Citrullo's left leg towards his genitals."
The pilots also raised the issue with National Beverage Corp. and the aviation company, the WSJ reports, but their boss's behavior persisted.
"He reaches over and grabs his co-pilot. He's trying to prove that he's in control."
— The pilots' attorney Lee Schillinger, to the WSJ
Go deeper