Seattle becomes first major U.S. city to ban plastic straws and utensils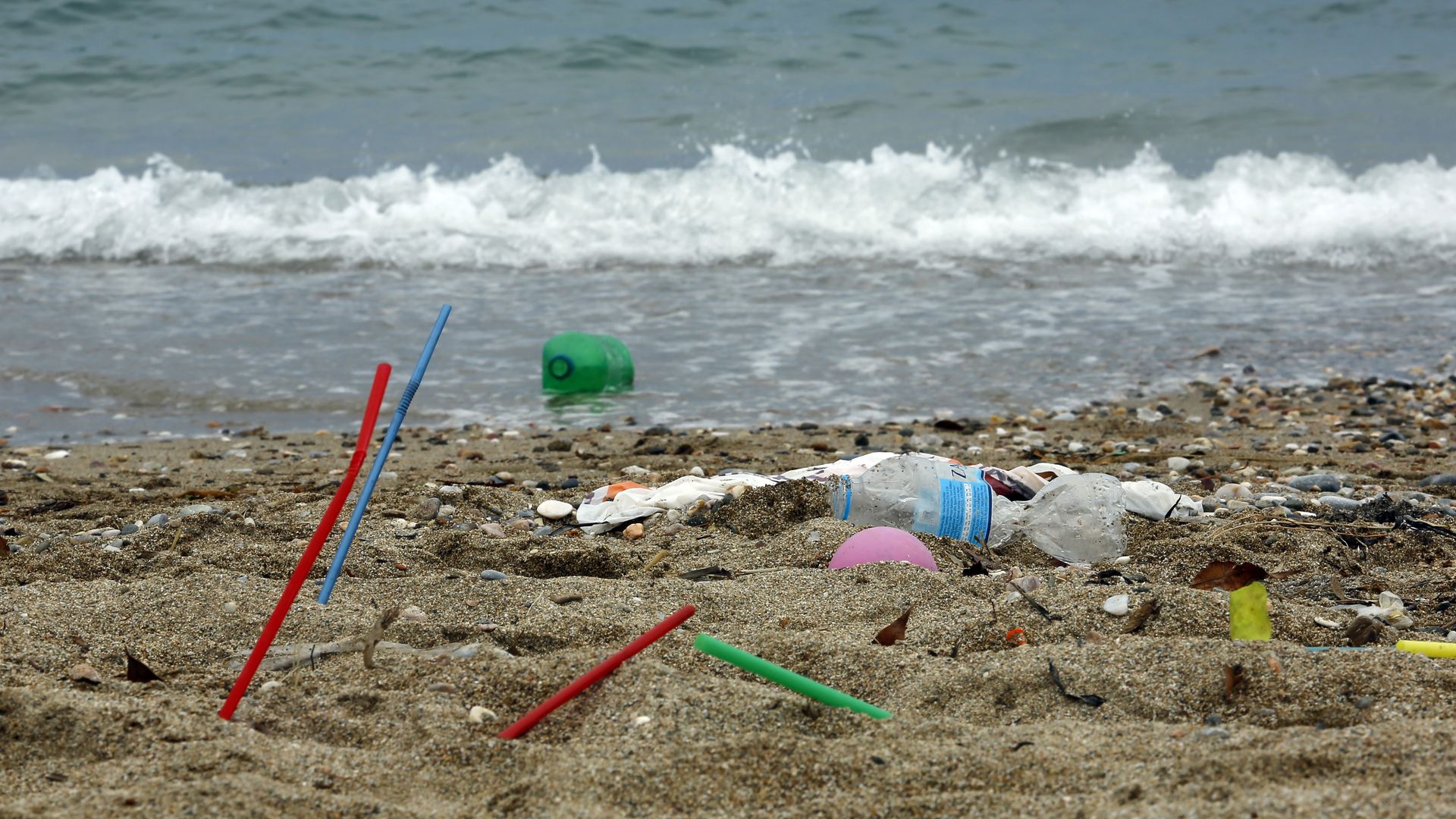 Seattle became the first major U.S. city to ban plastic straws and utensils on Sunday — a conservation move that officials hope will decrease plastic waste and encourage behavioral changes, per the Seattle Times.
Why it matters: The idea has been gaining traction worldwide as plastic waste pollutes the world's oceans and harms marine animals, but Seattle is by far the largest U.S. municipality to enact such a ban. Other U.S. towns like Malibu, Davis and San Luis Obispo in California, as well as Miami Beach and Fort Myers in Florida have passed similar ordinances banning plastic straws.
Outside the U.S., Scotland plans to ban plastic straws by the end of next year, and Taiwan is banning single-use plastic items, including cups, straws and shopping bags by 2030. British Prime Minister Theresa May made a similar pledge earlier this year to end the nation's avoidable plastic waste within the next 25 years.
Per the Strawless Ocean campaign, drinking straws are too lightweight to make it through industrial recycling sorters. They frequently end up getting blown in the wind, ultimately ending up in the ocean.
Go deeper