The energy stakes of AMLO's election in Mexico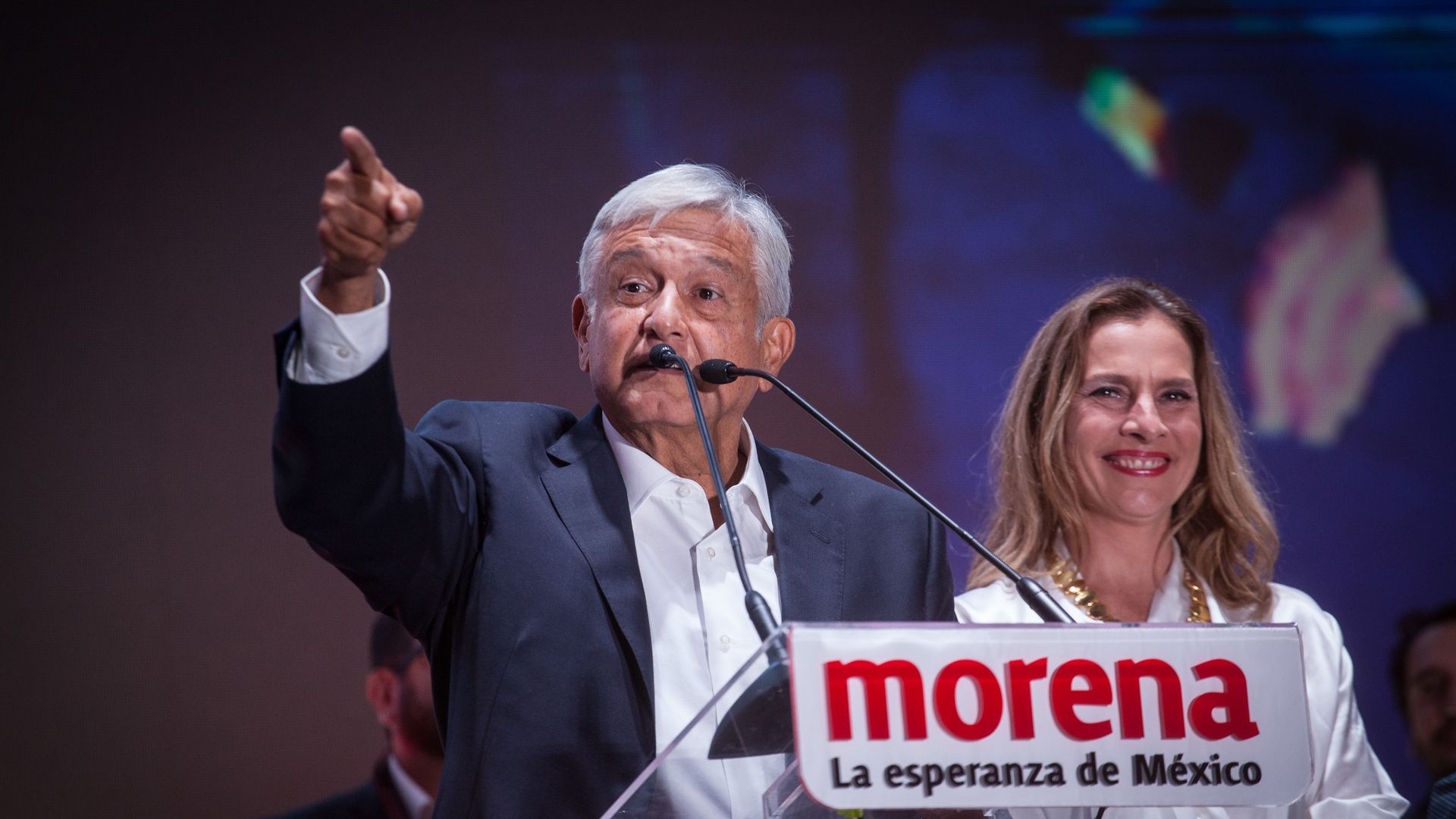 Over at the Atlantic Council, David Goldwyn looks at what Andrés Manuel López Obrador's (AMLO's) election means for the 2013 overhaul of Mexico's energy sector that enabled new private investment and other changes.
Why it matters: The election is a seismic political shift in a country that has deep two-way energy ties with the U.S., including major U.S. gas exports to Mexico, as well as imports of heavy crude.
A few takeaways from Goldwyn, who is chairman of the Atlantic's Global Energy Center Advisory Group...
1. The Trump effect: Goldwyn notes that Trump's threat to withdraw from NAFTA, aggressive immigration posture, and insulting comments about Mexicans could influence AMLO.
"AMLO's desire for greater energy self-sufficiency is partially rooted in concern over the reliability of US energy supplies," he writes.
"As a long-time ally of national labor unions and a supporter of a strong Petróleos Mexicanos (Pemex), AMLO may seek to maximize national investment and employment in the sector, hedging Mexico's political risk, even at the cost of economic efficiency."
2. AMLO's limits: The 2013 reforms included constitutional and statutory changes that can't be undone unilaterally, and AMLO intends to honor existing contracts.
So look for steps like ongoing build-out of the gas pipeline system, new oil-and-gas production coming online and opening of new gasoline stations by private operators to continue.
Yes, but: AMLO can make a number of major moves. Goldwyn says the new regime might pause offering new areas for oil-and-gas development. AMLO may also weigh whether to push Pemex into projects like new refineries, deepwater drilling and others were designers of the 2013 overhaul felt the state company lacked money or expertise to undertake.
Go deeper