The Senate's 3 black members introduce bill to make lynching a federal crime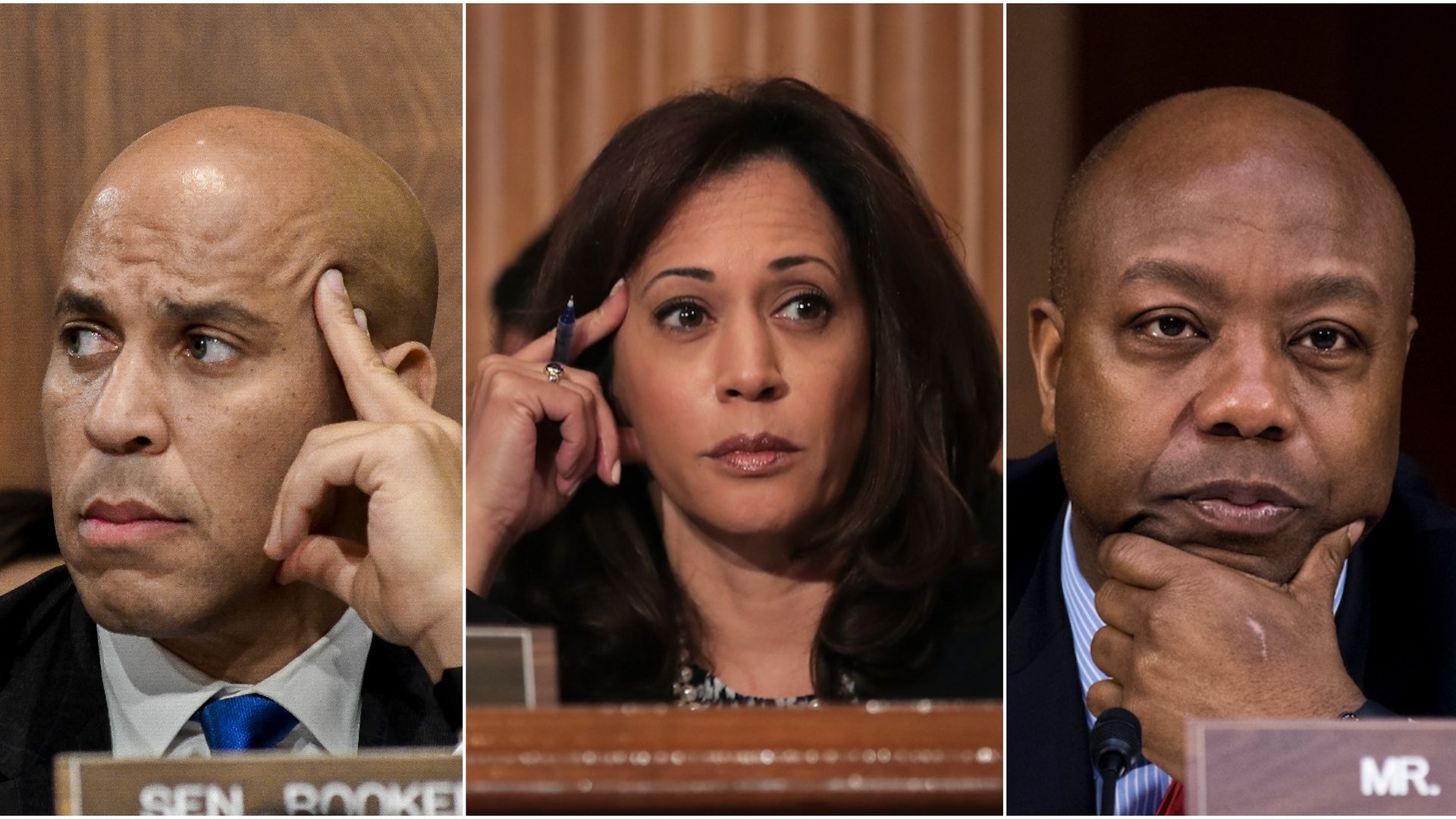 The only three black senators on Capitol Hill — Kamala Harris, Cory Booker, and Tim Scott — introduced bipartisan legislation Friday to make lynching a federal crime.
What they're saying: "It's a travesty that despite repeated attempts to do so, Congress still hasn't put anti-lynching legislation on the books," Booker said in an accompanying statement.
"Lynching is a dark, despicable part of our history, and we must acknowledge that, lest we repeat it," said Harris.
"I thought we did that many years ago," Senate Majority Leader Mitch McConnell said during a Sirius XM interview. McConnell added that he would "certainly" support it.
The backdrop: There were 200 attempts to pass anti-lynching laws between 1882 and 1986, all of which failed. More than 4,000 black people were victims of racial lynching between 1877 and 1950, according to researchers at the Equal Justice Initiative.
Read the legislation here
Go deeper