The big picture: A flood of new urban apartments is crashing prices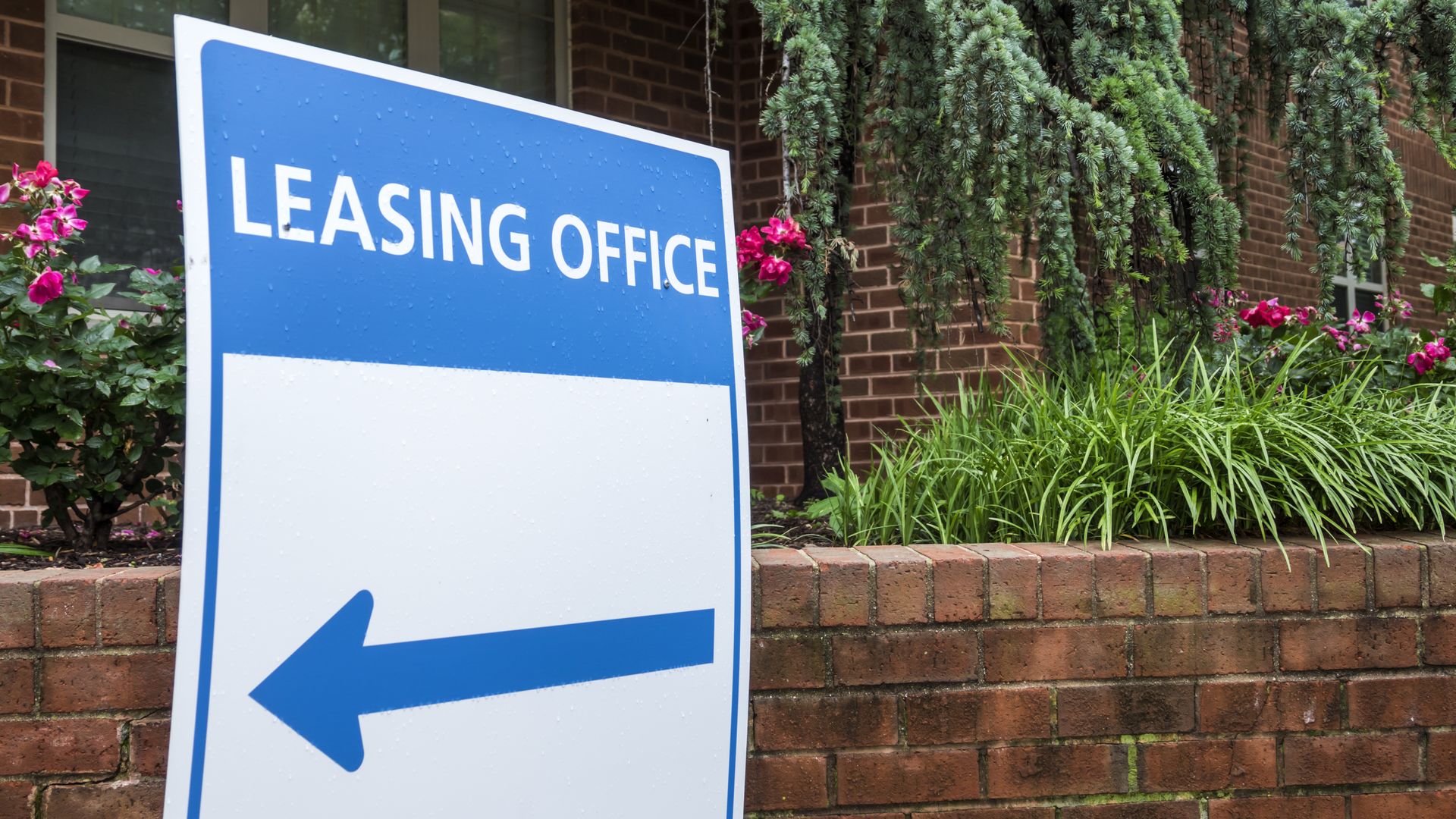 Rental growth in the United States has reached its lowest level — 2.3% — since 2010 as some of America's biggest cities have been hit by a flood of newly-built luxury apartments coming online.
Why it matters: The cities that have experienced the sharpest flattening in rental growth often have rather strong economies, according to RealPage data, but tend to have new high-end apartments hitting the market, pricing out a large segment of the community.
Be smart: Rent growth numbers have been skewed by those pockets of luxury rentals, but demand itself remains strong. The overall apartment occupancy rate has only dipped by 0.3% from last year.
Details:
Landlords cut rents in some markets, even offering incentives like free parking, three months free rent, Amazon or ride sharing gift cards, per Wall Street Journal.
"We're at best only halfway through the period of peak deliveries," according to RealPage chief economist Greg Willett. "Ongoing construction of market-rate product totals just a hair under 400,000 market-rate units in the RealPage count, with annual deliveries set to stay right around 300,000 units through the middle of 2019."
The winners with above-average rent spikes: Orlando, Florida; Las Vegas, Nevada; Jacksonville, Florida; Phoenix, Arizona; and Houston, Texas.
The losers: Austin, Texas; Chicago, Illinois; Portland, Oregon; Seattle, Washington; and Dallas, Texas.
Why it's happening: "That's just too much inventory. In order to get those apartments absorbed, even with good strong job growth, it's taking the sizzle out of the market," Ric Campo, chairman and chief executive of Camden Property Trust, tells WSJ.
And millennials are growing up and leaving the apartment rental market as they get married, start families, and move to larger homes.
Go deeper